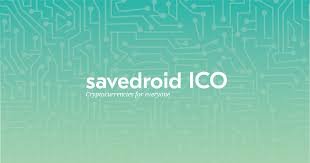 The boom of technology has created a lot of advancement for the banking and finance Industry. New product and systems have been introduced to cater for the needs of business and consumers. One of these advancements is the AI or Artificial Intelligence. So what is artificial intelligence? for some people, it is a theory and development of computer systems able to perform tasks that normally require human intelligence, such as visual perception, speech recognition, decision-making, and translation between languages. In simple terms, computers that can think, analyze and make decisions just like a human being.
Let's try to connect crypto saving and investing with Artificial intelligence. Before we go any further about connecting the two different concepts, let's talk about crypto savings and investing. Many people are still in the dark about cryptocurrency in general. Nowadays, different platforms, ICO, and tokens have come out but only one stands out from the rest which is Bitcoin. But slowly it's starting to get footing due to the boom of crypto trading and investing. It might sound very easy and safe to trade and invest cryptocurrencies but there are lots of loopholes and problems encountered. This is where SAVEDROID comes into the picture.
WHAT IS SAVEDROID? (some info from https://ico.savedroid.com/ )
Savedroid is a unique platform which incorporates the AI technology provide safer crypto savings and investment options. It creates a unique AI-fueled ecosystem of crypto saving and investing for the masses. Users profit from easy access to smart Bitcoin, Ethereum, Bitcoin Cash, Ripple, Litecoin, IOTA, Dash, Stellar etc. savings plans, and superior crypto investment opportunities, such as portfolios, futures, and ICOs, without any technology adoption barriers. Savedroid takes advantage of the existing core assets of self-learning AI technology and great User Experience, which creates makes thing simple and helps deliver this exceptional value proposition. It uses the Savedroid token as both a utility token and a trading token. The Savedroid token can be used to purchase or make transactions within its ecosystem while on the other hand it can be used as a trading token which would definitely have a great value in the future. Due to the uniqueness and usefulness of the platform, it might even surpass Bitcoin in the future.
WHY INVEST IN SAVEDROID?
For bigtime investors and crypto enthusiast, investing in a platform need to be planned and researched. There are a lot of things to consider before you give out your money to invest in these ICOs. Let's find out if save droid will be able to pass the criteria need for a profitable project.
CRITERIA TO CONSIDER:
It must be a unique project.
 The uniqueness of the project should pose a need to make it marketable to the public.
 If not, the possibility of creating that need can also be considered.
Savedroid is a unique platform considering that it incorporated the AI technology and blockchain technology to help investors and common people save lots of money.
The team that comprises the company must have at least 5 well known reputable members.
Savedroid is already backed by an award-winning German FinTech specialized in AI saving technology. This means that they are already an established company. The core team which develops the project has the experience need for this platform to succeed.
DR. YASSIN HANKIR / Founder & CEO 15+ years experience, co-founder vaamo, McKinsey, dpa-AFX, co-founder GREEN finance
MARCO TRAUTMANN / Founder & COO 12+ years experience, McKinsey, Accenture, co-founder Coting IT Consulting
TOBIAS ZANDER / Founder & CTO 15+ years experience, CTO & partner Sitewards, freelance consultant, co-founder AI meetup
JAN PLESER / CMO 12+ years experience, founder Solid Strategy, Publicis Worldwide, Henrion Ludlow Schmidt
MICHAEL FEHSE / CDO 35+ years experience, CEO Arago Automation, CTO Accretive, Chief Scientist T-Systems, Fresenius
Escrow is a must.
All payments in cryptocurrencies received for SVDs in connection with the savedroid ITS will be held in escrow by attorney-at-law Axel Hellinger admitted to the German Bar. This means your investment is safe.
They have a complete detailed Whitepaper.
Their white paper is very detailed. They placed all important info like company background and financial model which is very import for investors to know the purpose of the project and where the funds collected from ICO will turn out. This will give assurance to investors.
A precise and clear Roadmap
Savedroid has provided a simple and easy to understand roadmap which would be useful not just to investors but crypto newbies as well. Savedroid has built a proven track record of its capabilities to simplify complex savings processes and is now all set and ready to simplify crypto. Savedroid is fully committed to continue its path to success and pursue a clear roadmap leveraging its existing core assets of state-of-the-art AI technology and great UX to bring cryptocurrency saving and investing to the masses.
Offers 50% bonus on early ICO investors
Savedroid did not offer 50% bonus to early ICO investors but Pre-sale Bonus +30% because they also had special promotions in giving SVD. The had offers which work like a raffle draw to entice more investors.
Offers dividends to investors
Savedroid doesn't offer dividend because the ecosystem focuses on saving and investments. Instead, savedroid helps users to save money and will feel secure about their cryptocurrency portfolios.
Officially listed on ICO countdowns or ICO calendars online
Savedroid has been listed in all major ICO countdown sites and calendars that are found online.
The existence of a cap in raising funds.
Savedroid has been very transparent when it comes to the amount of money they want to raise. Below is the list:
Metric Parameter
Start of Pre-Sale 12 January 2018
Start of the Main Sale 09 February 2018
Token Price 1 EUR = 100 SVD
Tokens Issued 10,000,000,000
Tokens for Sale 6,000,000,000
Min Cap 50,000,000
Min number per subscription 1,000
Max number per subscription 10,000,000
Transparent breakdown of budget and distribution of funds:
All information about the budget and distribution can be found in their whitepaper which also includes an excel spreadsheet for possible financial scenarios for the future of savedroid.
Should be put on the exchange
This is a great news for investors because there are three exchanges lined up for savedroid like HitBTC, IDEX, and Bancoor. Soon it will be listed in other five major exchanges.
Clean Image – no red flags on any forums online
Savedroid has already established a reputable image in the crypto community this may be due to the well-established backbone that it has. It means that it's not a start-up company which is developing the project.
Has healthy public relationship online or is part of various online communities such as Twitter, Facebook, Slack, Reddit, Telegram and the like.
Savedroid boasts a wapping 52K members in a telegram and they have taken the social media networks by storm.
CONCLUSION: Is the Project worth investing?
This is definitely a project worth investing due to the fact that it is backed by an award-winning company who knows a lot about the platform and has a great track record. In cryptocurrency, it's not always about getting the ROI of the tokens that you have invested on but you also need to look at the value of the product. Savedroid has both the value and benefits which will make the platform to be a great success.
For more info: https://ico.savedroid.com/