Most people assume that you need a lot of money to get started in crypto, this is not surprising seeing as the current price of bitcoin is currently a little bit higher than $5,000. The average person does not have that much stashed away, let alone investing it. Due to the rate of scams, rise and fall in crypto price, most people still believe strongly that cryptocurrency is for the rich alone or for techies. Well this assumption is not true, otherwise the whole essence of cryptocurrencies will be defeated.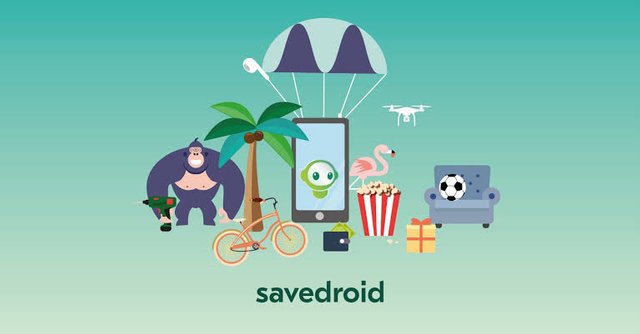 It is on this note that I introduce to you an emerging crypto asset with great use cases, and yet undervalued – savedroid token (SVD). savedroid is an award-winning German FinTech start-up specialized in AI Saving technology, has geared up to democratize cryptocurrencies. The team has already delivered on its whitepaper promises when they up the Crypto-saving app for global usage, hence, creating a unique AI powered ecosystem of crypto saving and investing for the general public. savedroid's AI allow users to automatically save up for their wishes without thinking about saving. It eliminates the complex and painful processes through its smart User interface and experience, which easily auto-converts savings to cryptocurrencies, and vis-versa, securely stores them, and makes them easily accessible, tradeable, and spendable at any time.
In the aspect of increasingly high rate of cyber scam, Savedroid has repeatedly proven itself as a platform with great and high security background. Savedroid is a part of Deutsche Börse's FinTech Hub and Venture Network and collaborate with various prestigious B2B partners.
savedroid is the first ICO of a German stock corporation that abide by the German laws to provide participants with the high level of account security. As a platform, savedroid is fully decentralized and, hence, banks can not issue exorbitant high transaction fees. The crypto saving app also offers fast and immediate settlement system for users convenience.
Learn more about savedroid via the links below:
Facebook - https://www.facebook.com/savedroid
Twitter - https://twitter.com/savedroidAG
YouTube - https://www.youtube.com/c/+savedroidAGFrankfurtamMain
Medium - https://medium.com/@ico_8796
Reddit - https://www.reddit.com/r/savedroid_ico/
Bitcointalk - https://bitcointalk.org/index.php?topic=2578161
https://www.savedroid.com;
Telegram group and channels: https://t.me/savedroid;
https://t.me/savedroid_svd; https://t.me/savedroid_de
Whitepaper: http://ico.savedroid.com/whitepaper
My bitcointalk username: Obasi1