Ah, the good od' internet has been a treasure trove of over-circultated, cliche, brainless memes. How would our highly-civilized cultures ever evolve without them.
Over the years, I've seen many sub-cultural programming sets circulating the net via the form of cute, feel-good images with "inspirational" slogans - serving the A.D.D. espresso-sized shots of deeply-insightful, ageless wisdom as a quick pick-me-upper for those times life just needs a highly-condensed "Truth" thrown upon the screen of your smartphone as you battle through your day, wishing some thoughtful insight from the internet could provide you a belief to agree with that'd make the concerns of the real world melt away, carrying your fears and stresses off into the sun on the back of a unicorn.
Some of the best and most popular of them, we're all familiar with. Things like,
"Just say no to negative vibes."
or
"I'm walking away from negative vibes."
or
"#PositiveVibesONLY
Oh God, what would we do with the wisdom of the crowd summed up in a knock-out meme to remind us that yes, of course, life would undoubtedly be better by removing the half of it which makes us uncomfortable in any way.
The cult of positivity has ascended, the almighty bearers of the light. And thanks goodness.
Just as life is unquestionably infinitely times more awesome during the day in the glory-basking sun - the night being a cold, cruel, joke from God during which we'd be better off dead - wish is probably why people sleep at night, wishing they were - positivity is all we need in this world. Not the discernment in wisdom that comes from learning through half of life. Just the happy thoughts only.
Herein, are the Top 5 reasons why this is an absolute truth.
When a statement comes in the form of a meme, it is of course automatically true. Thus, all the memes stating positivity is almighty and supreme over negativity are obviously true. However, stories on Steemit unfortunately don't have such a luxury of self-proving their Truth by the socially-accepted format of a bite-sized 'truth-in-a-box-shaped Instagram post.' As such, these are the reasons you'll need to discern for yourself that are true. Sorry for not simply reposting memes so your brain doesn't have to work so hard.
Here we go...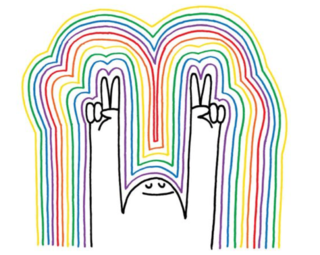 1. Positivity makes you superior.
The more positive you are, the more better you are than simple humans who have bad days. FACT.
Why be positive? Because people who are negative are inferior. Duh.
But... we actually don't want to say this out loud, because that would come across as being negative to say anything bad about anyone else - even though it's true. Thus, we must cover up the ugly truth in a positivity bubble wrapping, sending love and light to everyone who fails to live up to our superior positivity standards as we secretly know ourselves to be better than them.
Yes, humans do have negative emotions. And that is what makes them weak and unworthy of your positive vibes. Our positivity must be exclusively reserved for others whose positivity matches our own, while everyone else dwelling in their less-than-absolutely-positive negativity can go fuck themselves. But again, we can't say that outright, because that would seem negative - so we must be sure to carry out that underlying attitude with the sweetest, most-positive, sugar-coated front possible in order to maintain our positivity-based superiority.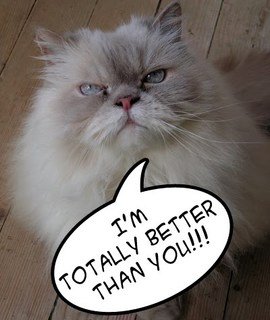 2. "Walking away from bad vibes" saves you the discomfort and hassle of growing a thick skin and establishing healthy boundaries.
When someone approaches us with bad vibes, it is not our responsibility to choose how we respond. When our feelings get hurt or we feel threatened because others don't want to conform to our ideals of life being all-positive all the time, they are the bad guy. Projecting all blame and responsibility onto them is essential to manipulating context such that we remain shrouded in an aura of righteousness.
Sure, we could establish boundaries and go through a growth process to not take everything others say or do personally so that we don't mistakenly resemble thin-skinned pussies who people must feel they're walking on eggshells when they're around us and just want to be honest about how they feel. But that's be alot of hard work, and we'd probably have to confront things about ourselves that weren't all-positive in the process.
Thus, it's simply easier to practice avoidance.
After all, who needs to grow up and take responsibility in dealing with other people and aspects of life that challenge us, when we can simply hide under a blanket of positivity to shield us from reality instead.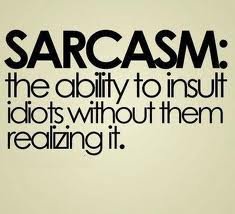 3. Negativity is dangerous. Positivity alone is harmless. Balance is overrated.
Buddha was a pretty positive guy. But he's kind of old and outdated. All he preached about
"the middle path..." surely that doesn't apply in this day and age. I mean, come on - they didn't even have electricity back then in his day - how could his wisdom possibly apply to the modern electric age...?
Just look at electricity. It can kill a person.
And what composes electricity? A positive current. And a negative current.
Remove the negative, and nobody dies.
Sure, in proper balance, the synergy of positive and negative can light a city, cook a meal, and power our computers and smart phones to watch funny cat videos and get in our fix of positivity memes. But if there were no negative, we wouldn't ever run the risk of electrocuting ourselves and dying.
And since we choose ignorance over science, there could not possibly be any harmful consequence of an intense stream of excessive positrons, right?
Need we say more...?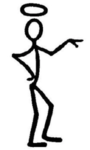 4. "Ignorance is bliss."
No matter how much we think positive, there will always be some inferior negative people in the world tempting to kill our good vibes. And since our positive vibes aren't strong enough to bring real love and light to transform others' negative vibes, the best and easiest thing to do about it is to remain ignorant.
But since "ignorance" is a "negative" word, we'll just "walk away" and "say goodbye" instead.
It is simply in our best self-interest to turn away from what doesn't make us feel good, because that way we can create our own reality to our liking - by making ourselves blind to everything that would challenge our beliefs or threaten the illustrial beauty of the world as seen through our rose-colored glasses.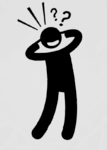 5. Our positive vibes weren't meant to be spread. They were meant to be hoarded.
While we could use our positive vibes to uplift those entrenched in negativity, we wouldn't dare want to risk dirtying ourselves by stepping in the mud of others' pain, suffering, or human emotion that rises out of confusion and not knowing that the answers to all of life's problems is simply to be so positive that you refuse to deal with anyone and anything who doesn't live up to your standards of goodness.
If anyone would dare infect our aura with anything that didn't add to our reserve of positive vibes, why would we possibly want to share any of our goodness with them? Come on.
Rainy days are inevitable. That is why we must stock up on as much positivity as superhumanly possible - to ensure our perpetual state of unicorn & rainbow-flavored positive enlightment when it's needed most when selfish humans who may attempt to rain on our positivity parade inevitably come along.
And when they are soaking wet in their negativity - well, that's just their fault for not having hoarded their own positivity. It's not our responsibility to offer them one of the abundant supply of positivity umbrellas we've stocked up. And even if they wanted to rent or buy one - it'd be denying them the opportunity to take personal responsibility for their failure to hoard their own positive vibes for themselves to protect them through the uglier realities of life.
You know that metaphor of one candle lighting another, and so on and so on, until all the candles are lit to enlighten a dark room?
Yeah. Those are candles. Not people. A dark room lacking human intelligence deserves our effort to spread light in it, one candle at a time. Humans who are negative do not. If a person isn't smart enough to generate their own positive energy, they're surely not worthy of ours.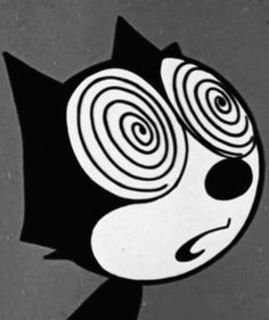 And there ya have it.
If you don't yet now see why being all positive all the time is the absolute best way to be, well, maybe you're just a negative-Nancy and ought to go jump off a bridge to rid the world of the negative weight you're adding to the collective consciousness as the positively-superior work on uplifting the vibes of this world to squeeze out anyone who disagrees that love and light is the ultimate answer to all.
Or, there may still be hope for you yet.
All you have to do is abandon all objective Truth and surrender reason for the belief that you, too, can ascend into totally-genuine happiness and peace by thinking positively and refusing to engage with the other half of life that threatens your newly-found belief system.
We'll be waiting for you to come join us, enthusastic for the increased positivity your deliberately-chosen commitment to our idealistic, biased, unrealistic view of the world.
But in the meantime, we'll just have to turn our backs on you and walk the other way because your vibes aren't yet self-righteous enough.
Peace...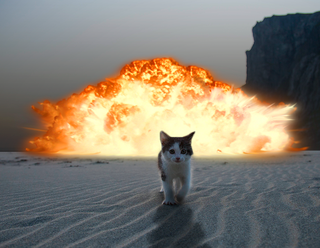 p.s. if you've loved these enlightening perspectives and would be interested in reading more along these lines, be sure to pick up a copy JP Sears' ingenius How to Be Ultra Spiritual: 12 1/2 Steps to Spiritual Superiority - from which parts of this story were inspired, along with much personal life experience and observing many others in the struggle from a life of negative hell to enlightened positive vibes.