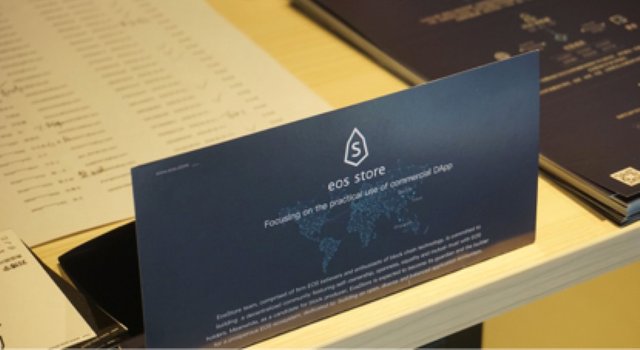 On May 26th, EosStore held a salon themed on "What opportunity could be seized by a developer in EOS ecosystem" at X-elerator of Tsinghua SEM, an incubator for young entrepreneurs. The activity, prepared for EOS technology zealots, aimed to discuss opportunities brought by EOS ecosystem and preparations for EOS mainnet launch.
The salon was a respond to last activity: On May 20th, an offline technology salon was held successfully by EosStore, attracting nationwide EOS fanciers to attend. Many DApp developers desired to have a further communication on some technical issues with EosStore team and hoped it could organize more same activities. Hence EosStore arranged this salon in particular, creating an in-depth discussion for more enthusiasts of EOS technology.
There were two speakers of this activity. One is Ji Jingjing, partner of EOS Capital and responsible for EosStore marketing affairs. The other is Alex who is the dean of block chain institute of EosStore and good at solving technical problems. Besides, Kongyixueyuan(a vocational school for block chain technology training )and 8BTC (the first website reporting bitcoin news in China ) co-held this salon with EosStore. Vertical portals like Finacerun, Cointime and Block360. Pro given a full report to this activity.
As a partner of EOS Capital, Ji Jingjing made her sharing firstly. She explained a closed-loop ecosystem created by EosStore with a fund, a DApp store and a community being three in one. "EOS itself is an operation system of business applications. We believe lots of such apps will achieve their practical use in EOS ecosystem. Jingjing said, "We want to help more developers and their prime projects, thus to promote the practical use of more apps and co-develop a prosperous EOS ecosystem with all developers."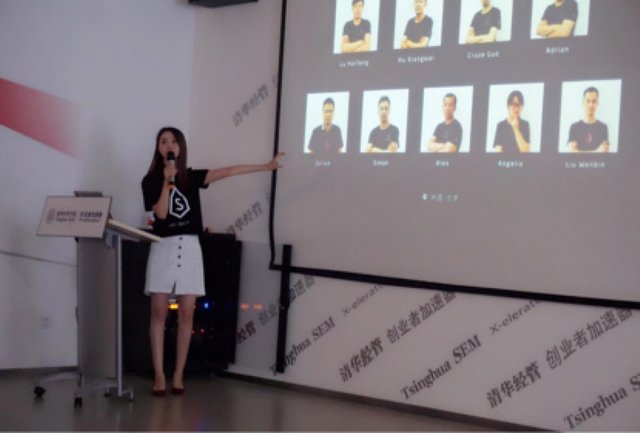 JJ said that EosStore had received dozens of DApp projects from developers and communicated with over 40 of them. After a preliminary selection, some DApps had been presenting at the DApp store of EosStore.
With many air tokens appearing after the subsidence of block chain frenzy, only EOS has realized its practical use, from which we could see the promising future block chain technology from EOS. At the end of her sharing, Jingjing expressed that EosStore team will unceasingly uphold the slogan of "focusing on the practical use of commercial applications", co-building a highly efficient decentralized community featuring freedom, equality and mutual-respect.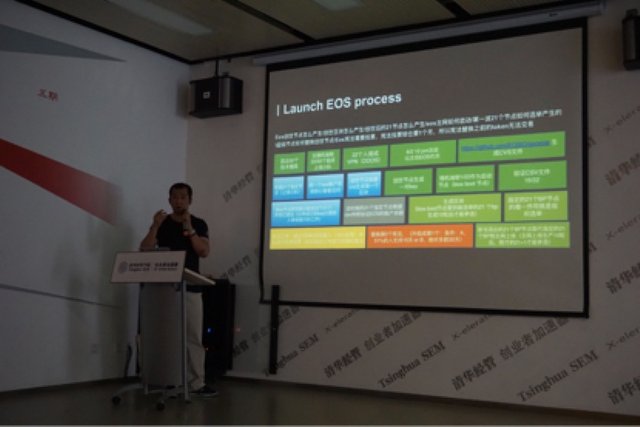 Ensuring came a technical sharing given by Alex, dean of block chain institute of EosStore. He explained whole procedures of EOS mainnet launch and functions of some smart contracts and RAM. Besides, he elaborated on the block chain generation mechanism—Byzantine Fault Tolerance plus DPOS mechanism, and explained why did BM use these principles on EOS to answer questions from attendees.
EosStore developed a Baas-based basic architecture--Docker+OpenShift, providing an access for users to easy development. At last, Alex shared how to launch EOS node by Docker and took a projects on EosStore as an example.
Q&A session lighted the atmosphere after the end of Alex's sharing, with many EOS fanciers actively raising questions and delivering in-depth discussions of some technical questions. Meanwhile, EosStore released its recruitment, hoping to find more talents to join its team via this technology salon.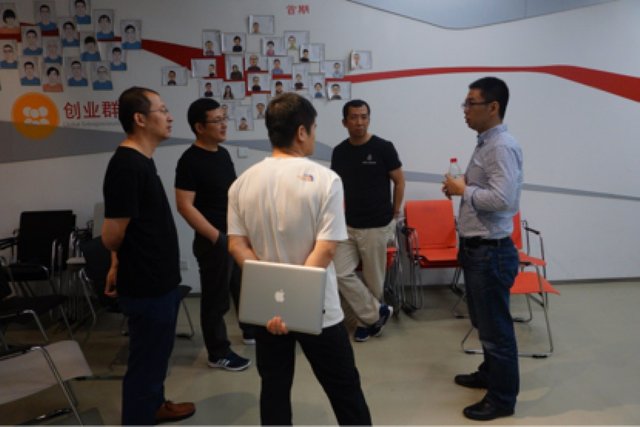 This technology salon not only meant a better understanding of EosStore for EOS fanciers, but also displayed the superior technical capability of the team. Attendees strengthened their faith and belief in block chain technology after this discussion and study. EOS has a promising future and a new era of block chain is coming. EosStore will always support and provide guidance to all EOS technology zealots. 
Email: market@eos.store 
Website: http://www.eos.store 
Twitter: https://twitter.com/StoreEos 
Github: https://github.com/eosstore 
Eosgo: https://steemit.com/@eos.store
Telegram: https://t.me/StoreEos