Jestem miejskim kotem, cenię sobie szyk i elegancję. Teraz koty są nowoczesne jednak czasami ciągnie nas w dzikie ostępy.
Jak tu zielono wow, a powietrze takie świeże!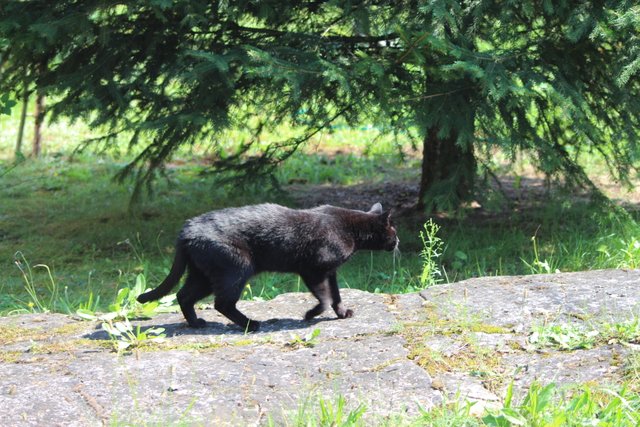 Czuje jakieś myszy, czy to jest higieniczne?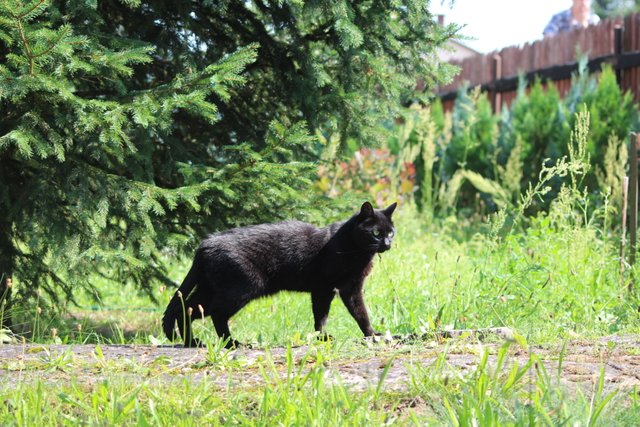 Idę lepiej tam poszukać, byle jak najdalej od tych okropnych myszy.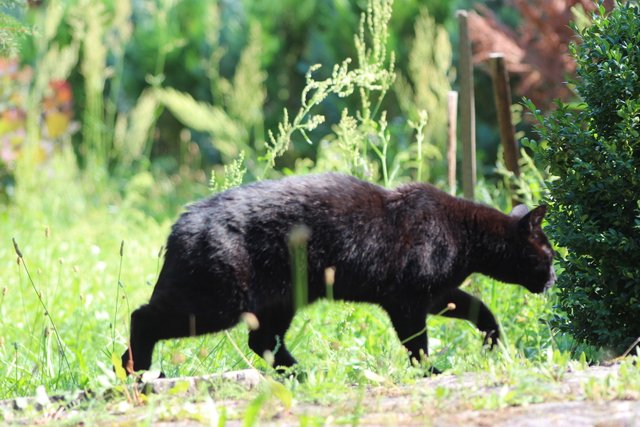 To fajnie pachnie. Tak! Bukszpan będzie właściwą ozdobą.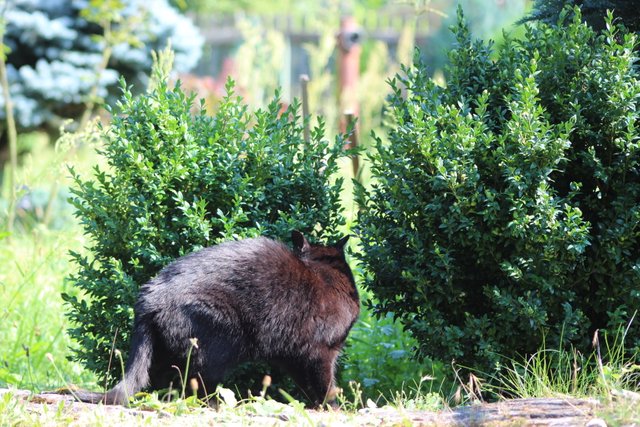 Po wszystkich trudach odpoczynku, nie ma jak w domu.