Qilak - Next generation charter vessel [BLOG]
Qilak - Next generation charter vessel
As we arrived in Zeebrugge (Belgin) a few days back we were greeted by Philippe and Michael. They were so nice and helped us put our boat ashore. We talked for a while and we were quickly invited to have an eve with them on board their ship, the Qilax.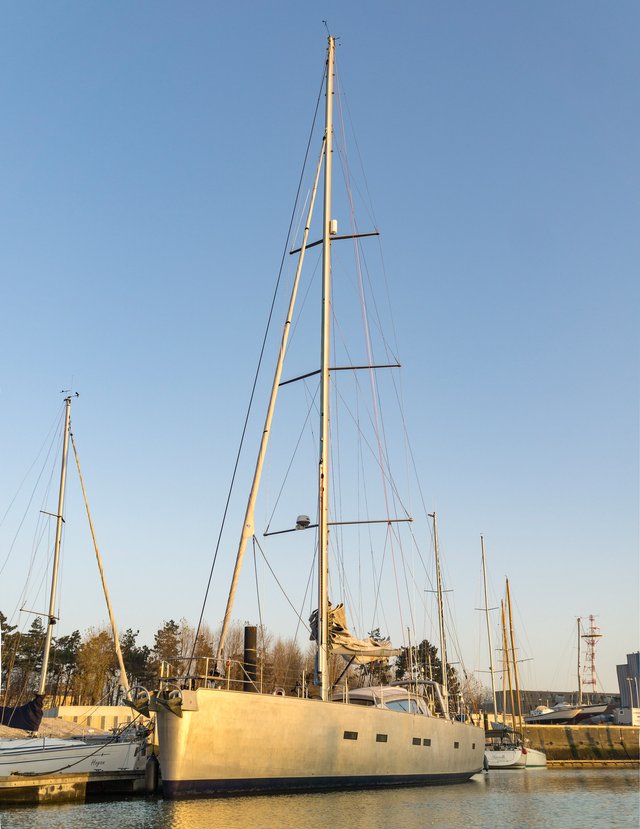 The Qilax was build in Makkum (Netherlands) and is basically brand new. The whole boat is made out of aluminium and is 22 meters long, got a 150 HP motor, got space for 8 charter guests and 3 crew. (all the information I write down here is out of my head, so don't rely on it 100%). The ship was build to sail in the northern regions of our globe and is full fitted to do so.
This is Philippe, the owner and skipper. He spend at least 15 years in jet fighters in the air but switched to sailing later. He was very warmly, open minded and I felt intermediately that he loves his new boat. He gave me the full tour and we had a pleasant eve with some beers and the crew.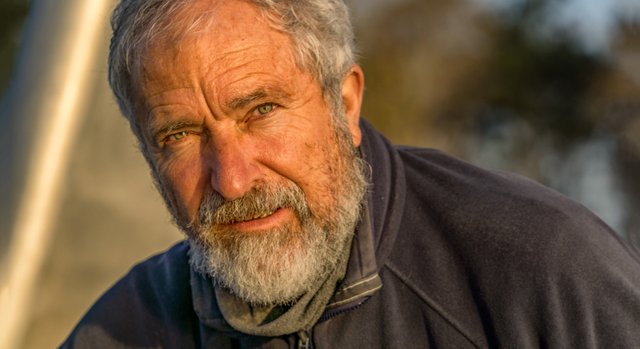 His daughter, Marion will be the cook on board and Michael (sorry no photos) will be the deckhand. This trio is an awesome team!
The Qilax - bow view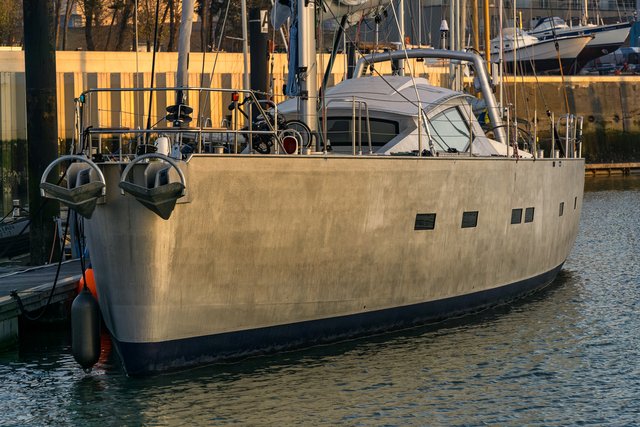 The Qilax - aft view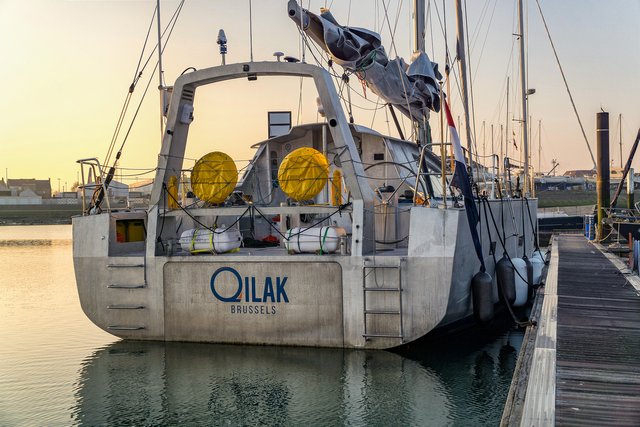 Detailed shot of the 2 anchors.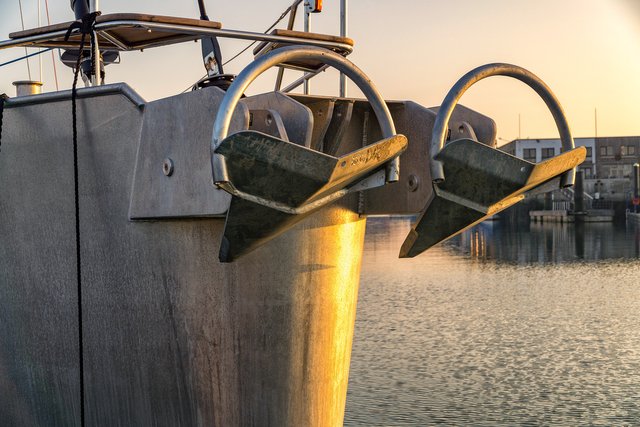 The vessel got 2 times the very same steering set up as you can see here. Minimalist but everything that is needed.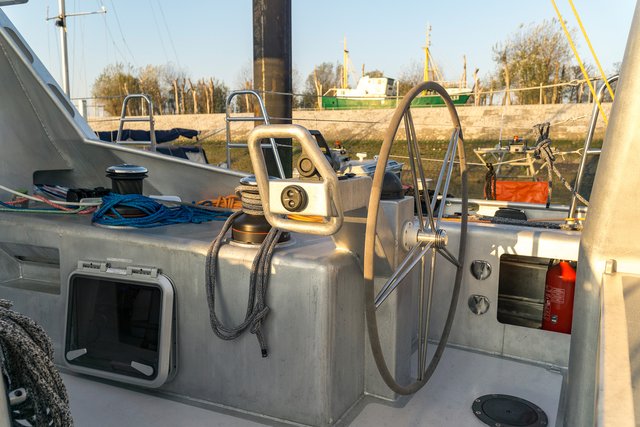 Of cause you can steer the ship from inside as well.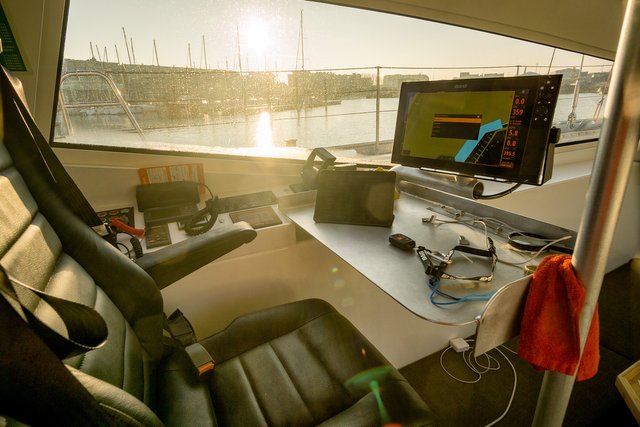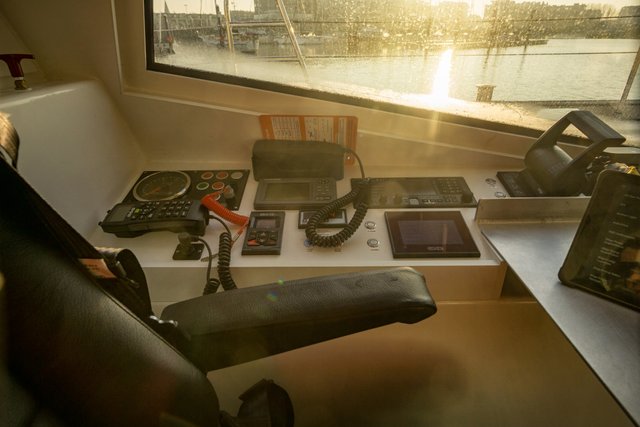 The Gally / Kitchen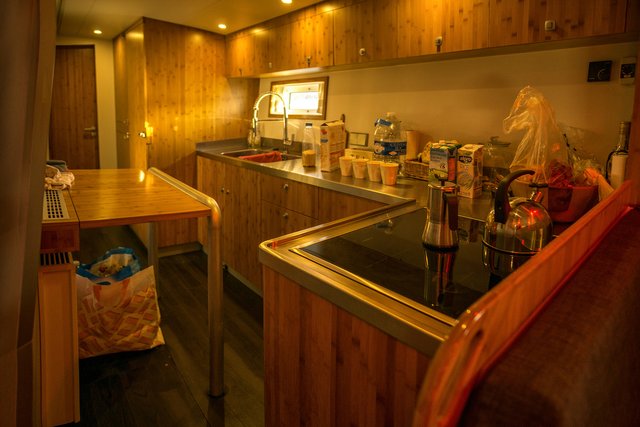 The lobby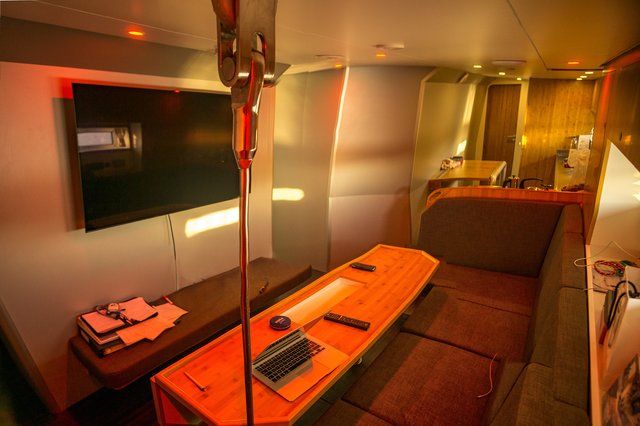 One of the cabins... they are quite spacious for the size of the ship, there is more storage behind the door and what I found particular nice is that you can lift or lower the second bunk.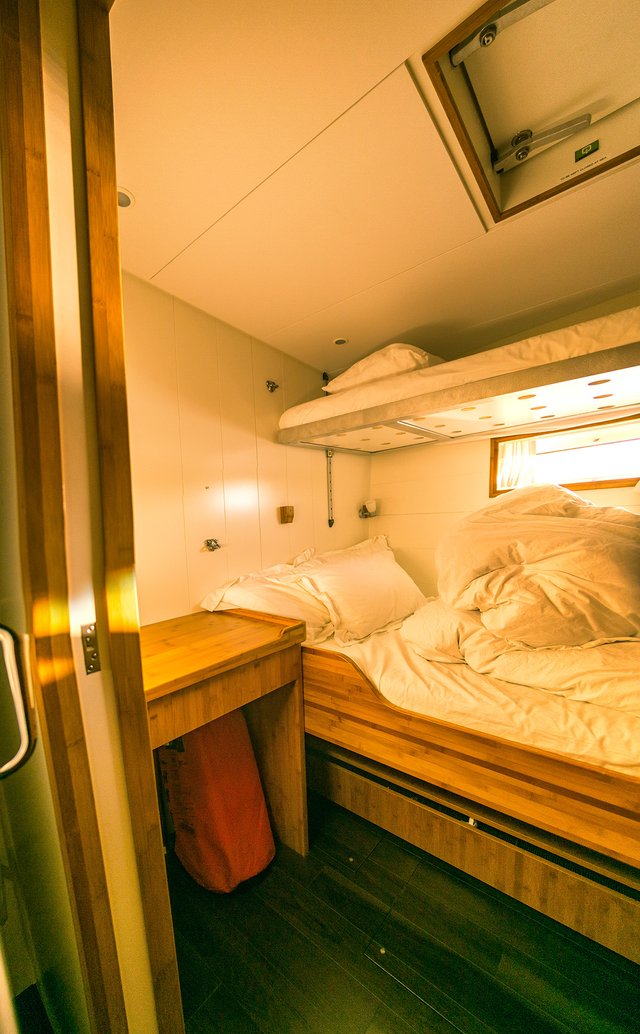 The boat got a remote as well =D - it is ridiculous that you can steer such a vessel with such a small remote... welcome to the future (not that this a new thing, still I was amazed).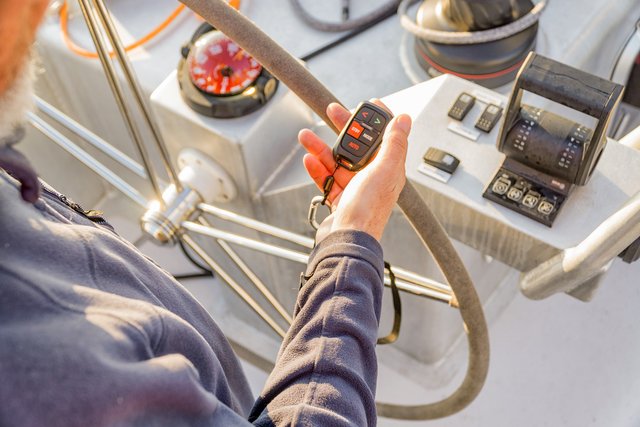 This is not an ad or an endorsed post, I just do this because the people were lovely and the concept is neat!
Fair winds!
more information here: http://www.qilak.com/en/#