SAFE Network Alpha Release! Solves Data Persistence/Immutability problem for STEEM
IT HAS ARRIVED - My Thoughts on Why STEEM Should Care About the Future Decentralized Internet
SAFE Launcher v0.8.0 – Alpha 1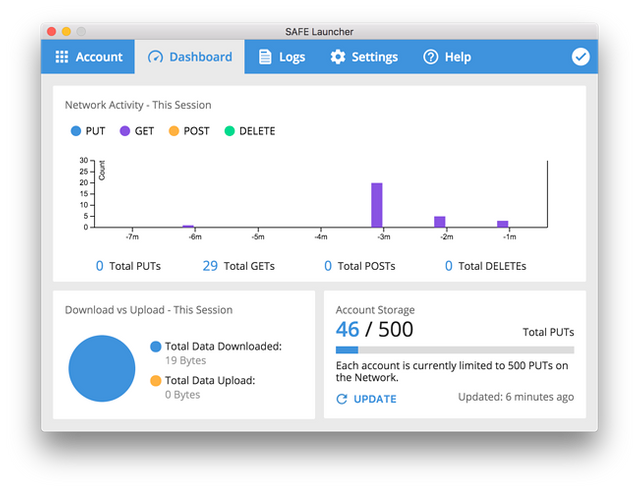 This project is older than bitcoin and a massive undertaking to align the back-end of the Internet with the the decentralized nature of the crypto-blockchain philosophies.  I have been on the edge of my seat for years waiting for this project to come  alive and there is still much to go, but it does not take long for most people to see what value the SAFEnetwork will bring to all crypto projects.
There are lots of platforms trying to tackle the immutable big data problem like IPFS. I encourage folks interested in this area of decentralized data storage to look at the SAFE Network and see how much more is already available that takes us far beyond just storing data.  Their Data Chains feature alone should have all blockchain architects drooling https://safenetforum.org/t/data-chains-what-why-how/10358 .  Imagine having STEEM's Graphene Blockchain running and secured on top of the SAFE Network; no need for miners, bloat problem disappears.  Adding features to posts such as image and video hosting within the STEEM blockchain will be no problem.  
Well the question most is who will pay for it (Nothing is free in this world, now with steemit our attention isn't even given for free)? Well this is where I think the beauty of the network really comes alive.  It will have an autonomous monetary system hard wired into the foundation of the network and the only cost will be for "Puts" to the network with its digital asset, "SAFEcoin." So we will have the autonomous STEEM blockchain paying a different autonomous network that enables it to scale infinitely. The perfectly balanced ecosystem.
Imagaine SteemIt.com running on the web SAFE:// web protocol.  No DDOS, no central server to be hacked.  Viewed in the same browser people view the insecure old internet. Here you go, problem solved: https://safenetforum.org/t/safer-browser-s-proposal/10336?u=mranderson
Forum announcement:
We are delighted to announce the immediate availability of the alpha release of the SAFE Network This is a client-only network, meaning that users cannot run vaults (contribute their resources) from home yet, all data will be hosted on a vault (p2p) network managed by MaidSafe. The ability for users to run their own vault will be enabled shortly.Network storage during alpha phaseData on this alpha network may get lost and MaidSafe will decide or require to wipe the data and restart the network with each alpha release. We will communicate these events via the SAFE Network Forum and onMaidSafe's blog12.LimitationsThis alpha release has some technical limitations (see the Limitations section below).
SAFE Launcher v0.8.0 – Alpha 1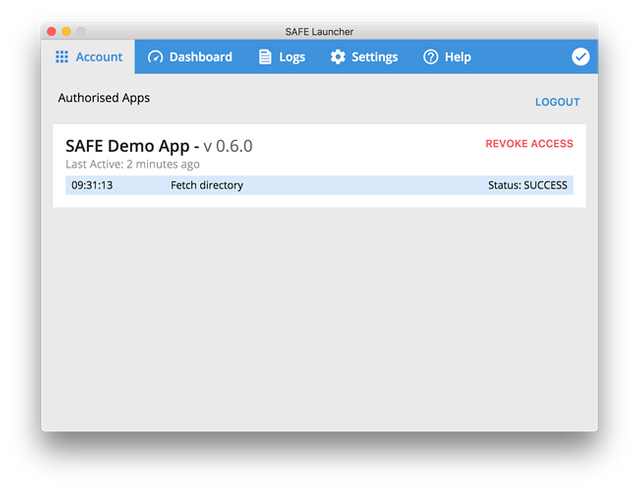 Documentation
Changelog
Set UI log file path from config handler
DNS API - removed isPrivate param and replaced with rootPath
NFS API - restrict root directory deletion
Start up grey screen fixed
Log list rendering optimisation
API - ISO time format fix
CSP header errors resolved
Proxy hanging on application crash resolved
Clear application UI state on logout
Packaging fixes
Minor style fixes
SAFE Demo App v0.6.0 – Alpha 1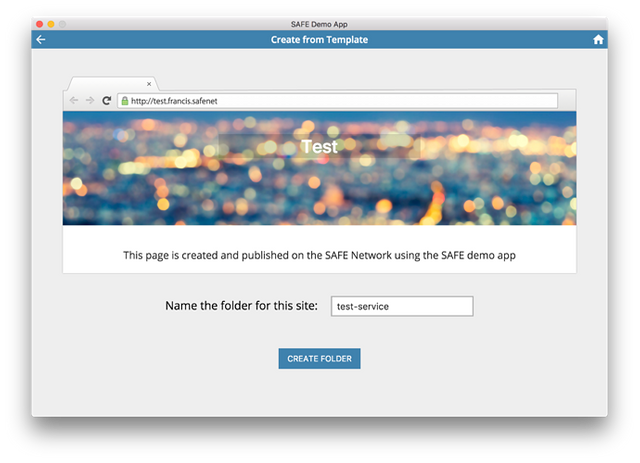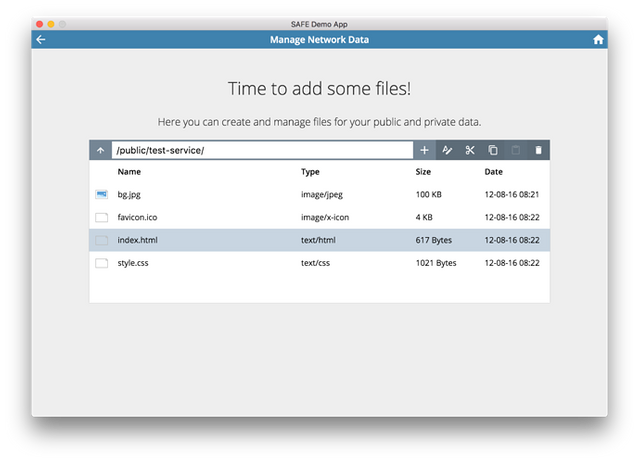 Documentation
Changelog
Compatibility with launcher 0.8.0
Rename files and folders
Cut/Copy files and folders
Packaging fixes
Minor style fixes
SAFE Launcher API v0.5
Documentation
Limitations
Here are the technical limitations of this alpha release:
When uploading files using SAFE Demo App, the maximum file size is 25 MB per file.
Each client account is limited to 500 PUTs. A PUT is a request to store a single chunk on the network (a file may contain many chunks). The maximum chunk size is 1 MB.
Users can't run their own vault. To allow developers and users to use the SAFE Launcher API without losing data or seeing performance issues, MaidSafe manage all the network nodes. This network is client-only and uses a unique private network name.
When will I be able to run my own vault?
We will release a separate test network for users who want to try out running their own vault. It will be called TEST 8 and will be enabled on August 23.The reason why we will have two networks running at the same time is because we want to enable users (both existing and new) to discover the software and the features (e.g. uploading data to the network) while not causing issues for app developers who are trying to use the SAFE Launcher API.To ensure that the Alpha network will provide a good end-user experience as well as a stable network for app developers, we are running 200 nodes on DigitalOcean.As for TEST 8, its performance will likely not be as good as the Alpha network, but the goal is just to minimally test the network until all the refactors and RFCs (disjoint groups, data chains, etc.) are implemented and tested. At this point we will revert back to having one network.The reason why we are only releasing TEST 8 on August 23 (and not before) is because we want to avoid confusing new users with multiple install options.
Support
If you need help with anything related to SAFE Launcher, SAFE Demo App or the SAFE Launcher API, please use the #support category.We anticipate having a lot of new users, so please try to be as helpful and welcoming as you can 
Where should I report issues?
GitHub is the best place to report issues and bugs. Using GitHub will help us (MaidSafe) manage issues and prioritise work within the Dev team faster.