Sold Out Of SafeMoon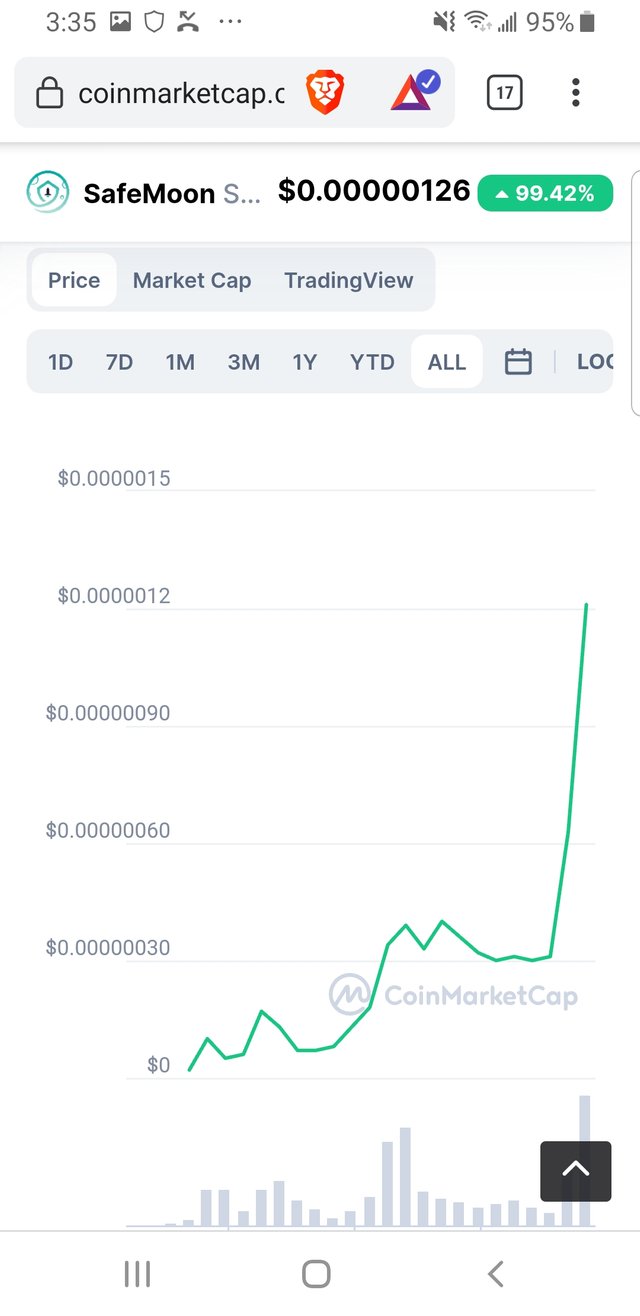 It was a solid run and I hit my return goal both against USD and BNB.
It has tons of traction on social media so it is hard telling what it is capable of. It was trending on Twitter yesterday and they are going to push to be on trending again today.
Certainly could continue to make some crazy moves. It has a great community!
Are you guys still in SafeMoon?