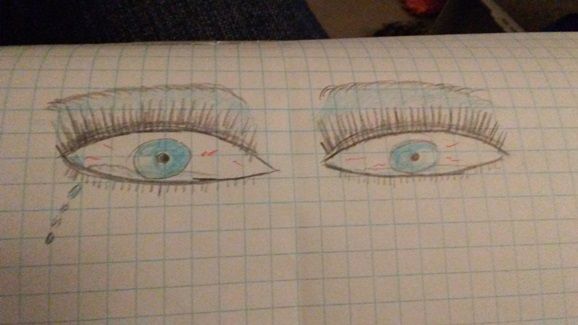 Eyes are a hard thing for me to sketch. I did this a few minutes ago, on a graph pad. Basically tells of my sadness today, as I still think about the beautiful person we here at Steemit had lost a few nights ago.
I often wonder if I could have fully pulled off any attempts. A post I did was written with the experience of each thing. I have not known her, @lauralemons, for long, but the feelings of loss are just the same, as if I knew her for years, because I personally know what it is like, to want to give up. It has been over 20 years since my last attempt. I really wish there had been a way for us to stop her.
Please, talk to someone, ANYONE, if you ever feel like you have no meaning in life.