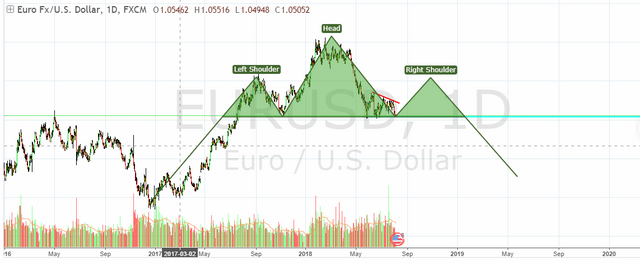 I think we will see head and shoulders in EURUSD.
Head and shoulders:
Its the opposite of inverse head and shoulders. Its sell signal. I have marked with tradingview in green. We have not formed yet. Normally right shoulder becomes smaller that left. Right shoulder also indicates lower high. We have also neck line here. We will take entry after breakdown of neck line.
I am not going long here. I will wait for to from right shoulder. and if i think that its right shoulder then I can take entry.
But Good entry will be after breakdown of neck line. sl will be above right shoulder or head. tp will be twice than sl.
This is my setup for eurusd.
What you guys think about this tell me in comment give me suggestion.