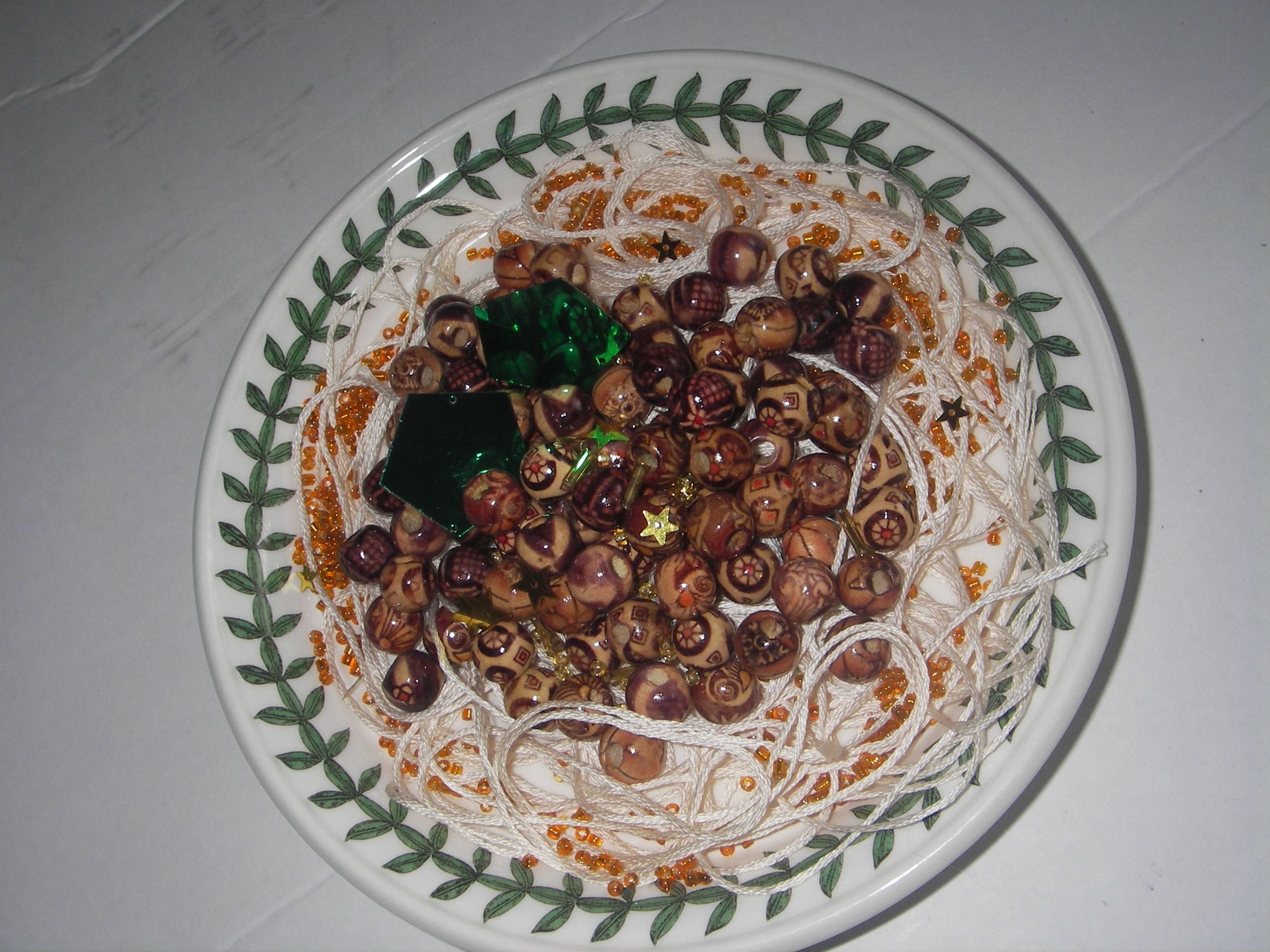 (Photo source: self)
This is my entry for Category 3 - ITALY (Artworks somehow related to Italy or Italian art)
Title: Beautiful Spaghetti Bolognese
Size: length 15 cm (6 inch), width 15 cm (6 inch), depth 5 cm (2 inch)
Date: made today - 29 July 2017
Technique:
I made a spaghetti base from embroidery silk glued to a plate.
I then glued brown beads to represent the minced meat.
I added small orange beads to represent the bolognese sauce.
I added a topping of gold stars and long beads to represent parmesan cheese.
Lastly, I finished the dish with a sprig of green to represent fresh basil leaves.
Please feast your eye :)