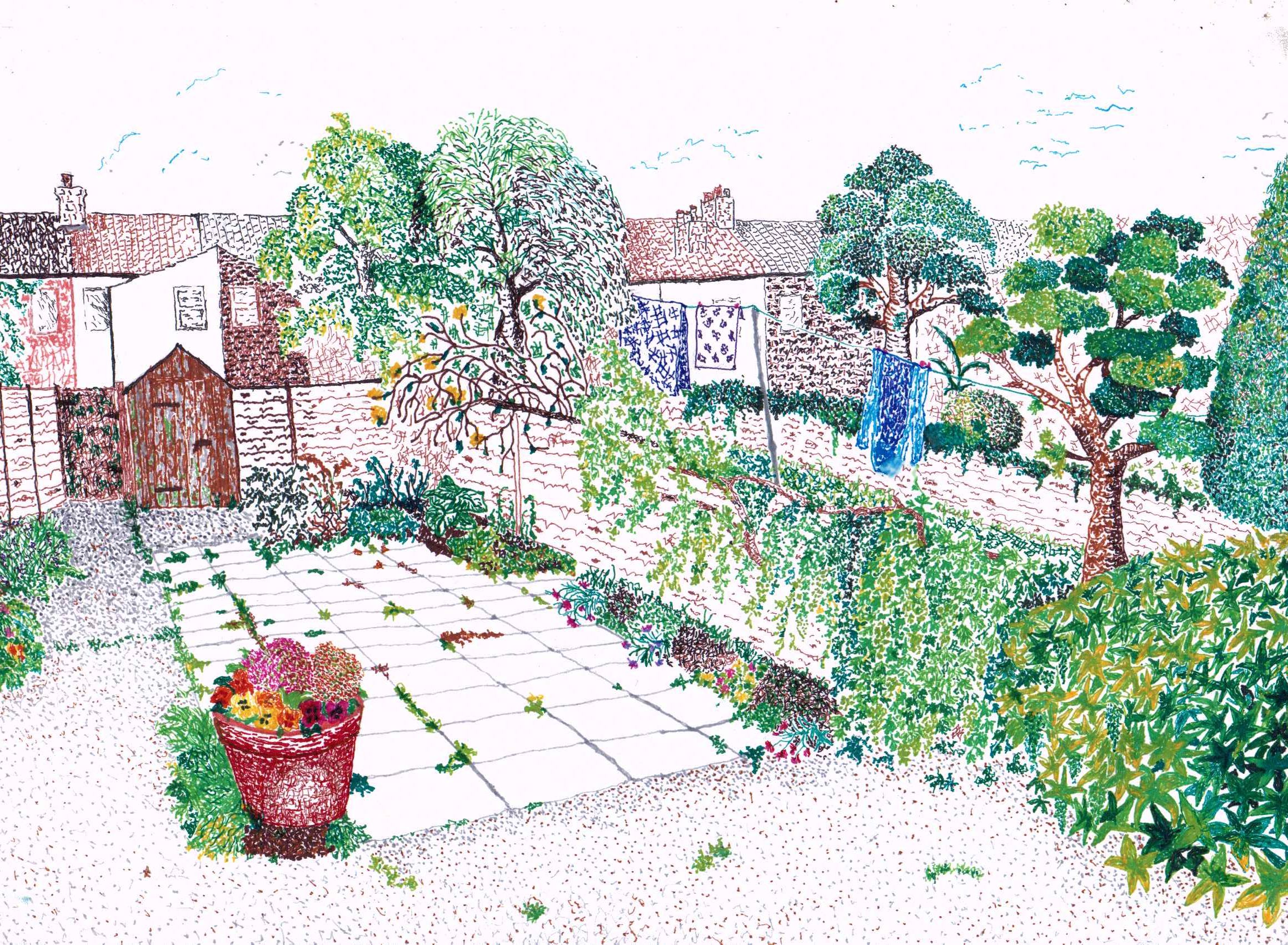 Summer Garden
Category: 1. Painting and Drawing (not digital)
Title: Summer Garden
Size: A4
Date: Finished on 28th September 2017
Technique:
First I drew very light pencil guide lines for my picture to establish perspective.

I started with the houses at the back. Using a variety of coloured ink pens with fine point sizes. I drew the outlines .

I drew outines of the fences, paths and paving.

I drew in the details.
The whole work has taken since you announced the contest until 28.09.17, working 3 hours a day because it was hard on my eyes as so detailed. I was glad of the extension.
I used heavy cartridge paper and coloured ink pens.