Hi, I am Nuke-able and I'm here to tell you why our education system missed it by a long shot.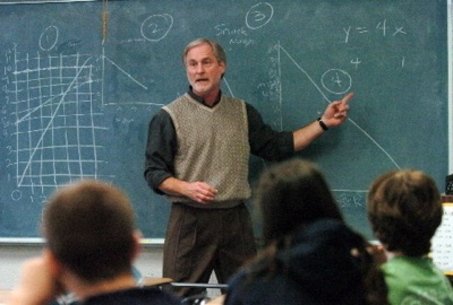 We study for test scores, and not for mastery...
A year ago, me and my friends were talking about our math and how all of us had gaps in our knowledge. Some of us didn't know something about algebra, some calculus, others drilled a formula into their head but didn't really know why the formulas work the way they did. So non of us knew every aspect of the math we were studying for.So the teacher would give us a lecture, then after that we would get some homework. The next day we would revise the homework, then lecture, homework, lecture, homework and this would continue for about 2 weeks until the test came. So we studied and struggled. The day of the test came and as expected the results varied. A few 70's here, some 90's there. others with 60's and even as low as 30's. So lets say for instance you got 70 percent for that particular test, what about the other 30 percent that you didn't know? We've identified the gaps in our  knowledge. Too bad the whole class moves on and you are forced to learn something even more difficult without the basic knowledge and/or skills of the previous subject. The next subject you learn is going to build on those gaps.
So we thought to ourselves,"I didn't know 30 percent of the more foundational work but I'm forced to move on to the more advanced subjects." And this continues for weeks and months until finally, you hit a wall. This is not because the subject in itself is very difficult or the student struggles to learn, granted everyone learns at  different pace, but it is because of the gaps in your knowledge and you are not able to apply basic algebra or geometry or whatever to your work and because there is an equation where some of that 30% shows up. It's here where you start to disengage from the work, because you feel like you suck at math, you don't know whats going on and you will never understand this. To appreciate how absurd that is, imagine if we did other things in life that way, say home building.
So we bring in the contractor and say." You have 2 weeks to lay the foundation, do what you can."
Maybe it rains, maybe some of the supplies aren't delivered...
So the inspector shows up and sees that the concrete is still a bit wet over here, that part is not quite up to code, eh I'll give it and 80%. 
Great that's a C, lets build the first floor. Same thing again,"You have 2 weeks, do what you can"
Repeat that for the third floor, fourth etc. In the middle of building the Fourth floor the building collapses. So who is to blame?
Maybe we needed a better Contractor, maybe  better inspector but what had a fundamental flaw was the process. We were artificially restraining the amount of time we had to do the task and inevitably, guaranteeing a variable outcome and we went threw the trouble of identifying the problems, but we went ahead and just built on that even further. So the basis of our education, as you can see, is flawed. We should be learning towards mastery. Instead of constricting the amount of time , i.e fixing the time you have to do something, pretty much insuring the variable outcomes like the A, B, C, D, E, F. We should be doing it the other way around.  What's variable is the amount of time you need and what's fixed is that they actually master the material. And what's important here is that it will not only teach them the skills they need to then master their tasks, it will also reassure them and reinforce a positive mindset. Just because you don't know 20% of the material doesn't mean its burned into your DNA or something, it just means you need to keep working on it. That's why I'm now homeschooling, for the individual attention and my own time to work on the things I struggle with. And a wonderful resource towards this is khanacademy.org. Yes my grades did improve, do i miss my friends? Absolutely not because that brings me to my next topic.
Bullying.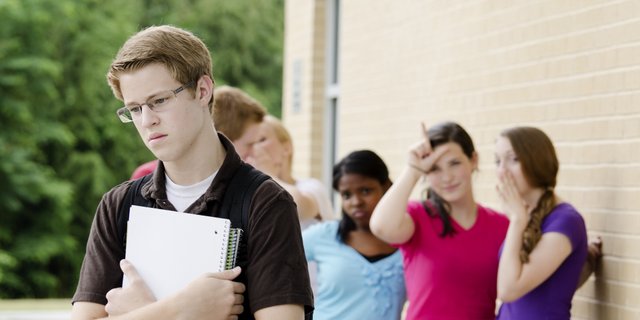 People always tell me I'm missing out on social skills and what not but quite frankly, who wants to socialize in a place where everyone breaks you down, laughs at you and when you stand up to them you're the bad guy. So my response is no, I'm not missing out but I'm sorry for you getting it.
I was bullied in my old school, but I'm not here to tell a sob story I'm just here to add another reason as to why the education system and/or government schools are flawed.
Teachers marking unfairly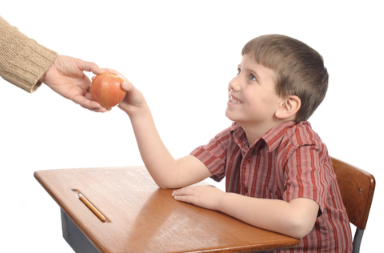 Now I'm not saying this always happens but it does happen. A teacher might have a favorite student where they turn that 78 into an 80 or that 85 to a 90. Or the other way around, they might have a student that did quite bad which they have yelled on for the whole semester, now they turn that 40 into a 39 or the 50 to a 48. These things do happen and I've seen it happen to many of my friends. 
So all in all I hope I changed your view on our educational system, next time reconsider when your kid wants to homeschool, now I'm not saying give him everything he wants, I'm just saying it won't hurt to check it out
I'm Nuke-able and thank you very much for reading my post and upvoting if you liked it 
Don't forget to follow me @nuke-able
Have a wonderful day