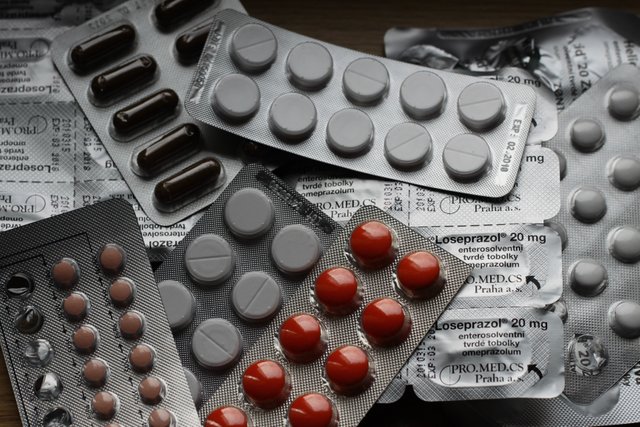 The US has been exposed to higher prices for RX prescription drugs than most other countries. The UK and Switzerland, for example, see much lower prices. Why is this? Why are the differences in prices so stark?
For long-term sufferers, these costs can (over time) become astronomical. Some drugs can cost $1000s of dollars a year.
Let's take a look at some of the most popular drugs and their equivalent costs in other countries.
Then we will hear from the Pharmaceutical companies representatives and hear their side of the story for a balanced view.

Harvoni
Harvoni is prescribed for the treatment of Hepatitis C. It is a very expensive drug.
The price of Harvoni in the U.S. can cost over 40% higher than it is in the United Kingdom. It can be 90% higher than in Switzerland.

Xarelto
Xarelto is prescribed to treat blood clots. It also helps to prevent new blood clots.
The average price of Xarelto in the U.S. can cost 200% more than the price in the United Kingdom and Switzerland for the same drug.

Humira
Humira, prescribed to treat rheumatoid arthritis. The average price of Humira in the United States is about 96% higher than in the United Kingdom and over 200% higher than in Switzerland.
Tecfidera
This drug is for the treatment of multiple sclerosis relapse. Tecfidera average price in the US is 668% higher than it is in the UK. It is 174% higher than in Switzerland.
The difference between the US and the UK is staggering.

Why the big difference in price?
Manufacturers say decent returns are needed to reward high-risk research and prices reflect the economic value provided by medicines. They also point to higher U.S. survival rates for diseases such as cancer and the availability of
industry-backed access schemes
for more impoverished citizens.
The U.S. Pharmaceutical Research and Manufacturers of America or PhRMA have voiced their reasoning.
"The U.S. has a competitive marketplace that works to control costs while encouraging the development of new treatments and cures," Holly Campbell, (Director of communications) PhRMA.
PhRMA also argues that while Americans may pay more for drugs when they first come out, they pay less as drugs get older, since nearly 90% of all medicines prescribed to U.S. patients are now cheap generics.
In Britain, generics account for just over three-quarters of prescriptions and that level is lower in other parts of Europe.

What do the experts say?
A few years ago Turing Pharmaceuticals increased the cost of an old drug a pill from only $13.50 a pill to an unbelievable $750.
University of Liverpool drug pricing expert Andrew Hill said of this "… the U.S. drug pricing situation isn't just a matter of isolated cases like Turing Pharmaceuticals," he said.
GlaxoSmithKline sold the same drug for only $0.66 in the UK.

Which countries are the cheapest?
India is usually the cheapest market. Their medication is often generic but well made, and the risk of counterfeit manufacture is actually low. Their online buying process is easy to navigate. PayPal is often accepted which heightens the level of payment security.
While you can easily buy Indian drugs online, remember that due to the current administration's protectionist policies on US goods, drugs will incur a hefty import fee.