Have you ever heard of "The Tape Measure Parable?"
If so, you may have a pretty good idea of what I'm about to say here. I'm getting up in age and the older I get it seems the faster time goes by. I think most of us experience this. I've also noticed that as some people age, they seem to have a more difficult time in making decisions. This brings me to another subject - indecisiveness!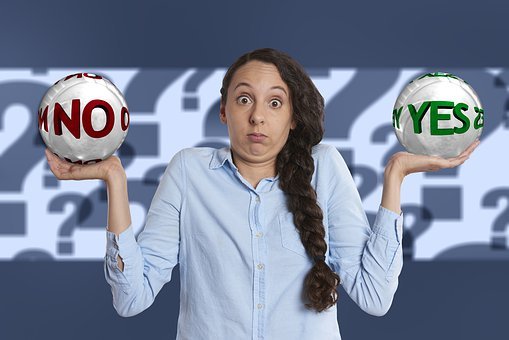 indecisiveness
Indecisiveness is sometimes called, "fence sitting", and there are other words for it, but regardless of what you call it, it can ruin your life. Fortunately, I don't have a big problem with making decisions. I attribute this trait to joining the U.S. Air Force at a young age, right out of high school. With the training I received in the military, there were times when I had to analyze a situation quickly and make an immediate decision. Not being able to do that could cost you your life or the lives of those under your command.
Most of my posts and articles have been about subjects I am quite passionate about; camping, boondocking, vanlife, etc. In this regard, I want to talk about a friend of mine who is a fence sitter. We'll call him Jim (not his real name).
Jim has worked hard all his life and built a successful consulting business in International Business. He recently sold his consulting business, retired and now has an interest in travel. He saw the passion I had for converting my van to a small house on wheels and traveling the country in it. Now he wants an RV but he's somewhat indecisive.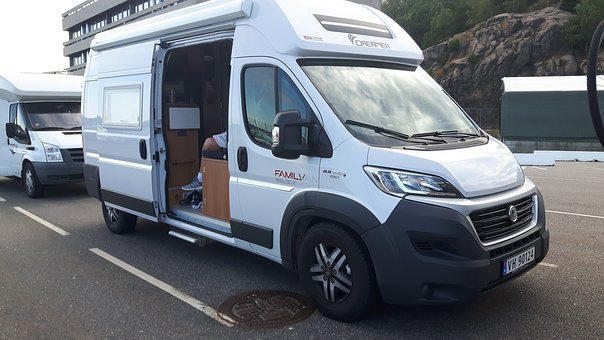 Van Life
Jim is 75 and on the fence.
While talking with Jim, I asked if he had heard of the tape measure parable. He hadn't, so I explained it this way.
I described how to lay out a tape measure and place a finger at the one inch mark. Then move along the tape measure to the 75 inch mark (Jim's age). That length represents your life.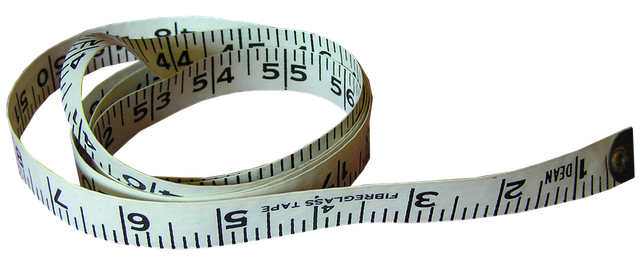 Tape Measure
Now, with one finger holding at the 75 inch mark, ask yourself how long you think you'll live. 90? 100?
Whatever the answer, place a finger from your other hand on that mark. Keeping in mind that there's no guarantee you'll have that amount of time left. But for sake of discussion and depending on the number of years you selected, how long do you think you'll be healthy and strong enough to travel? 83? 86? 88?
Now take a look at the tape measure between 75 and the number you settled on for the upper limits of your health.
I then explained that is the amount of time you have left.
I then told him. "You don't have a lot of time to waste trying to make a decision on whether to buy an RV and making your dreams come true."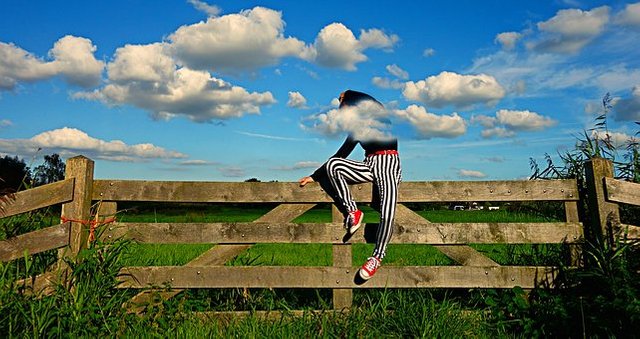 Fence sitter - having a tough time in making decisions
"Look," I said to Jim, "here's the real question: What is the worst thing that could happen to you? You follow your dream and decide it isn't what you wanted, or you suddenly become ill and can't travel anymore. So you simply sell your RV. Depending on the RV you buy, they hold their value so you're not going to take a big financial hit. There's not that much of a major downside here."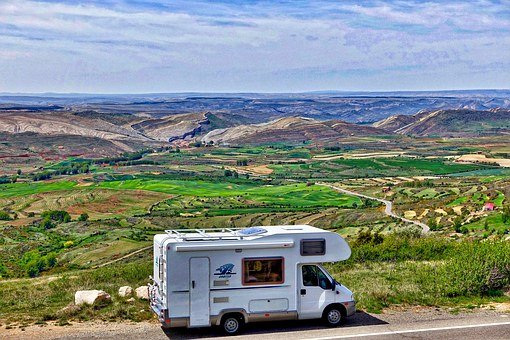 RV Life
The dream of jumping into the RVlife or Vanlife is a dream many of us have. It can come true. The indecision of buying an RV or Conversion Van is typically based on other factors involving the lifestyle.
After all, we don't know what we don't know.
For those of you who currently have a motor home, I'm sure there was a time where everything seemed scary, it was the unknown. What was perhaps causing you apprehension and anxiety then, now seems the norm.
The same thing applies when you first started boondocking.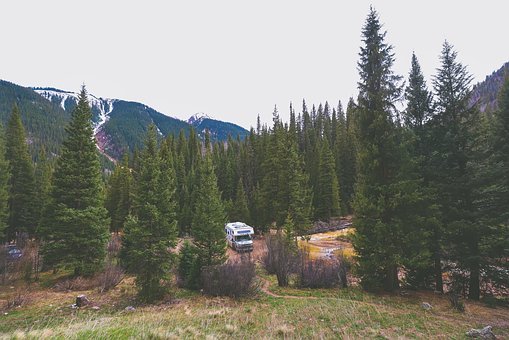 Boondocking off grid
Boondocking, especially in the beginning can be very daunting indeed, but the more we do it the more comfortable we become.
There is no time like the present to get started. Just ask yourself - how long is your tape measure?
Source: Most of the photos in this blog are provided courtesy of pixabay.com.
"If you liked this article, please follow me here on Steemit. I'll follow you back. I'll be bringing you more good quality content in the weeks to come."
Until next time…