as the day comes i thought more about new game changers and lately, after reading WP of Rupee (RUP) i think that will be the next one. Just take a quick look into the 1000% over 3 days, and 800% just today overnight.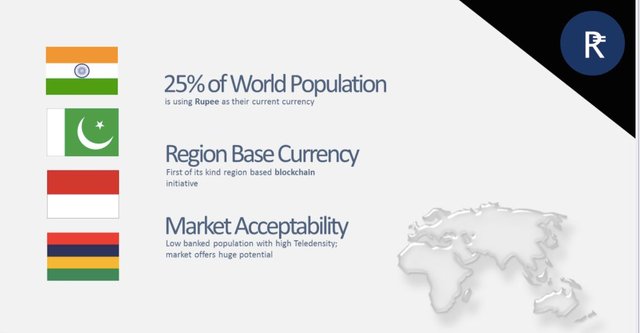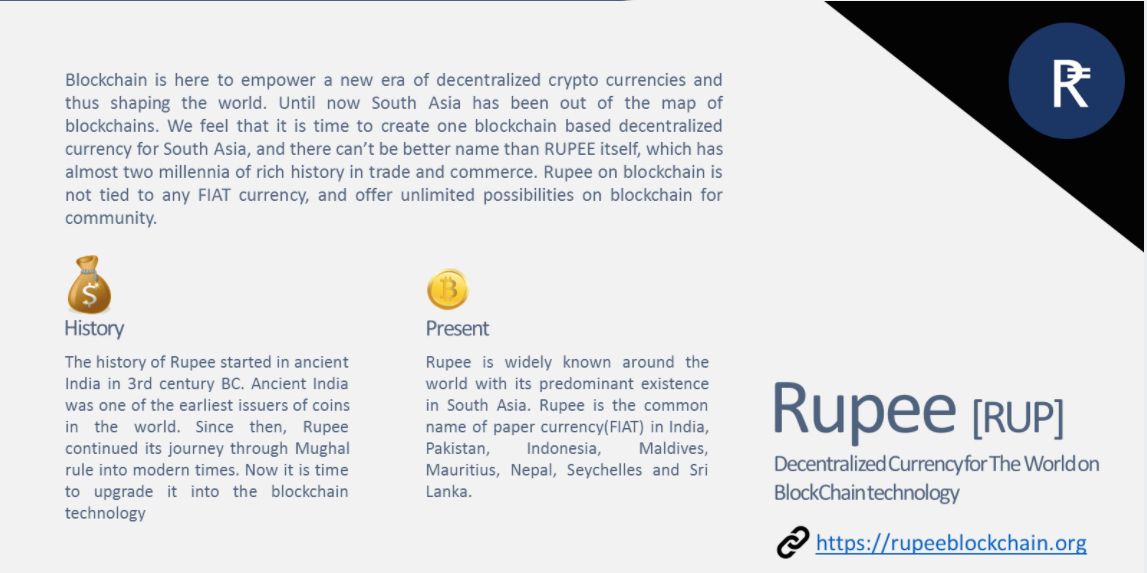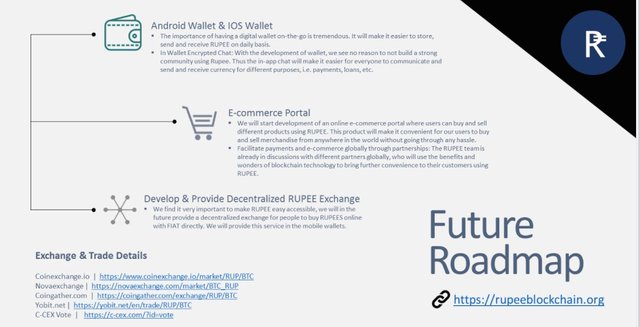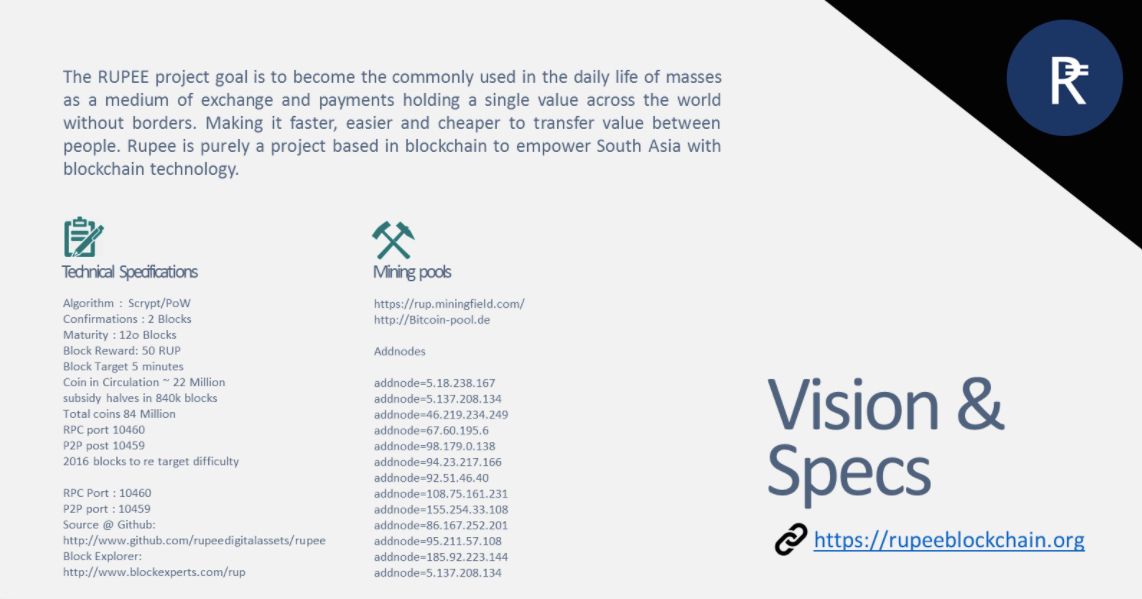 Just maging being able to buy RUP, and sent Them all over The Globe. Do you even know how many immigrants are sending money back home trough WU(WesternUnion), with huge fee and awaiting time. Buying and sending RUP in seconds will be a gamechanger!
US started Bitcoin, Etherium is more like a European thing, Neo-Chinese. Rupee is for India & South Asia!!
RUP has a new team, new leader and new website.
Why I think it will go to skyrock:
Very Low Supply, only 21.million

South Asia is the biggest IT Hub, India alone has over 4.5 millions Software developers!

The whole region is a growing economy very fast

Over 25 % of the Worlds population lives in the area

Many people from South Asia, is working overseas, which will help them sent money home, with no fees or waiting time.

Everyone there knows the name RUPEE

Around 39% of The World dont have a bank account, But way more People have or Can reach a smartphone!
Mining pools
https://rup.miningfield.com/
http://Bitcoin-pool.de
http://coinminers.net
https://BlockMunch.club
Example Config for BlockMunch
Code:
-a scrypt -o stratum+tcp://blockmunch.club:3433 -u -p c=RUP
Block explorer:
https://blockmunch.club/explorer/RUP
Addnodes
addnode=5.18.238.167
addnode=5.137.208.134
addnode=46.219.234.249
addnode=67.60.195.6
addnode=98.179.0.138
addnode=94.23.217.166
addnode=92.51.46.40
addnode=108.75.161.231
addnode=155.254.33.108
addnode=86.167.252.201
addnode=95.211.57.108
addnode=185.92.223.144
addnode=5.137.208.134
Exchange and trade details :
Coinexchange.io
https://www.coinexchange.io/market/RUP/BTC
Novaexchange :
https://novaexchange.com/market/BTC_RUP
Coingather.com :
https://coingather.com/exchange/RUP/BTC
Yobit.net :
https://yobit.net/en/trade/RUP/BTC
C-CEX Vote:
Source Code Github:
https://github.com/rupeedigitalassets/rupee
Wallets
Windows
https://drive.google.com/open?id=0B_i4LMbQK4s6X2l4QW5vbE02OGM
Linux
https://drive.google.com/open?id=0B_i4LMbQK4s6YzJpbUZfQTI1U0E
Web Wallet
http://www.cointopay.com/