Earn Steem & SBD for Running at #runforsteem
Be sure to follow the @runningproject for everything Running-related!
---
On Sunday I ran a very tough Half Marathon, and I think I even shocked myself at just how much of a struggle the race was. It was my first ever race of any sort and any distance so that probably didn't help - but I just couldn't match the paces and effort I could sustain for pretty large distances in training/regular runs and as a result set a really disappointing (but still respectable) time of 2:02:03. On open roads (having to navigate traffic) and effectively a trail-running route I'm not too concerned about the time, with it just not being my day on the weekend.
---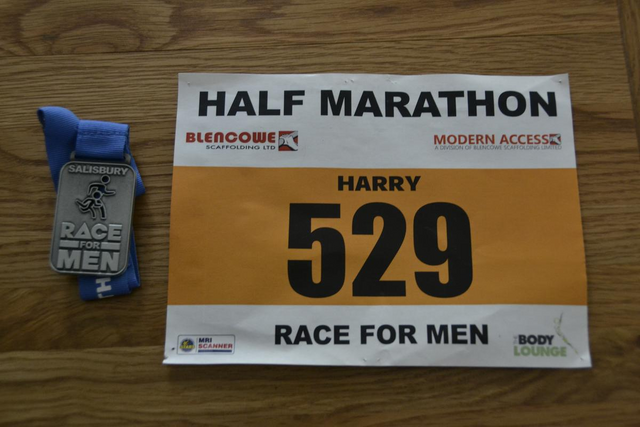 ---
The route was pretty horrible, and if it wasn't for the nice views after the few hills that were included, I'd be a lot more negative about it. The Race For Men is designed to be a 10km route, so we had to run two laps in order to get the right distance (with a little detour on the first lap to make up the extra 1.1km). The first 5km of the lap is effectively pretty flat, with the steepest gradient being about 3% and only a little dip of about -8%; the second half of the lap was horrible with all the hills coming at once, beginning with a 500m-long climb of around 8%, followed by a 200m climb of around 10% and then just over a 1km of climbing at around 5-6%. I expected there to be a few hills, but I definitely didn't expect the course to be just as undulating as it was. Adding to the hills, 60% of the route was along small dirt tracks or alongside the side of farmer's fields, with the flat section being the only road segment.
On the hills, it got to the point where I just couldn't run up them at a pace even close to my usual, with it being just as quick to walk as it was to run (hence the big drops in pace whenever the gradient even begins to rise below).
I'm confident that this run is just a small blip in my running, and my actual fitness level is far stronger than what I was able to do on Sunday. It was a really good experience, however, and good practice for when I do run my full Marathon in October. Once I'm fully recovered I'll be looking to work on making hills less challenging and minimise any effect they might have.
---
The Route;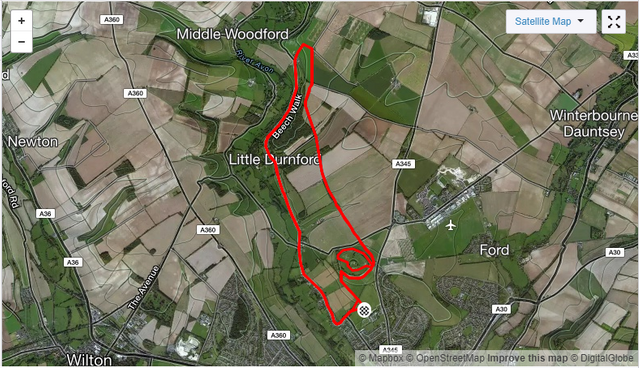 Pace Analysis;


Splits;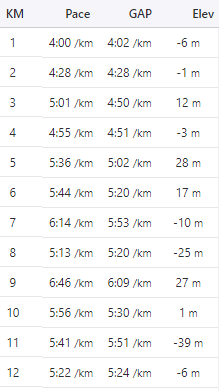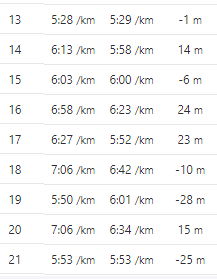 General Info;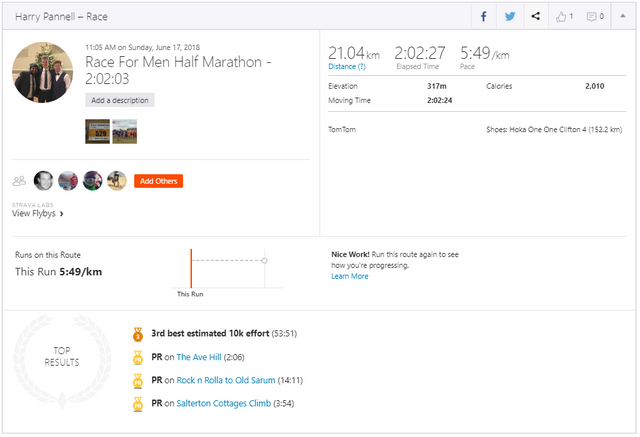 ---
Thanks for reading!