🏃 My Running Log | Lordshill 10k | 30/06
I just finished a 10.006km run that lasted about 0hh:45mm:34ss !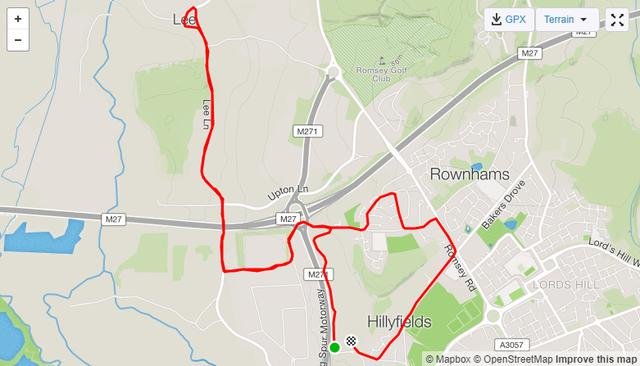 Having been injured for the last 7 weeks or so, this morning I made my return to road running with the Lordshill 10k. Ordinarily I would have targeted a sub-40 effort, but since I haven't done any real running in quite a while, I was hoping for somewhere between 42 and 44 minutes, but finished in around 45:30. The course was nice (ish), apart from the 7th and 8th kilometres that were quite draggy, but it definitely is one for PBs and will likely make my return to it in the coming years. I was probably good for a 44 minute run until that point, and everything I had left was just taken out of me. My leg also wasn't playing cricket throughout and was still quite stiff, but I think it's definitely okay to start slowly piling the mileage on once again.
I'll probably do a Zwift session this evening to shake out my legs and make sure they're fresh so I can push on with training in the coming week. I don't have any specific running races planned in the immediate future, but my goal is to try for a sub-19 5k sometime soon!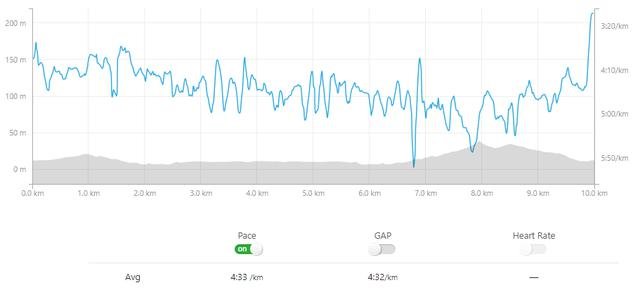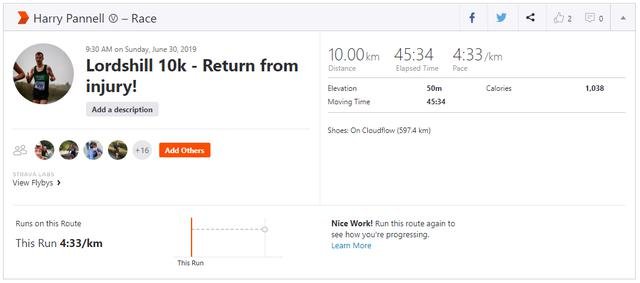 Check out some detailed info at
my EXHAUST page
Join me in testing out
EXHAUST
!