I was going to name this running episode "Good weather denied" or something like that. The fog this morning was really thick and almost ominous, but it's Saturday and there is not better time to enjoy running and felling relaxed while doing so.
The forest looked peaceful and still, awaiting the coming of winter
After about half an hour running through the fog, thinking :" well, at least training in cold humid conditions is good for building a more resilient mind as well as body", something interesting happened. At the highest point of the run I was above the fog.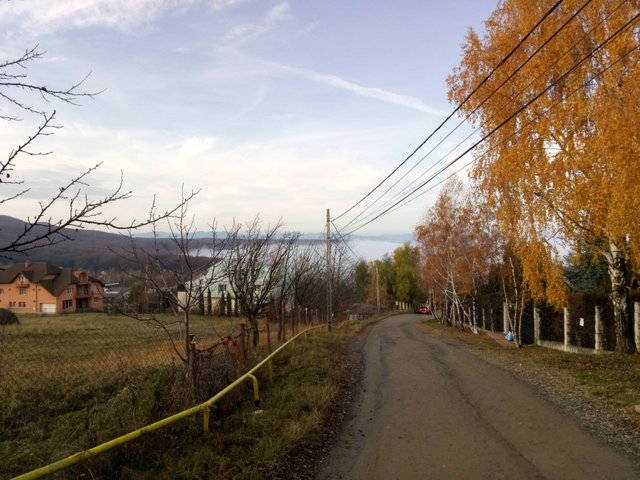 You can see the sea of clouds in the distance
An interesting idea came to mind: this is just like everyday life, you put in hard effort even though a lot of times is not pleasant, and if you're lucky you might get to see what your objectives actually look like, to get above the clouds so to speak. I found a lot of peace of mind and strength stumbling by this metaphor: success is by no means guaranteed and escaping "the fog" of our day to day lives and glimpsing the view of where our journey might take us feels like a privilege. But at the end of the day the grind is the only constant so back into the fog I went.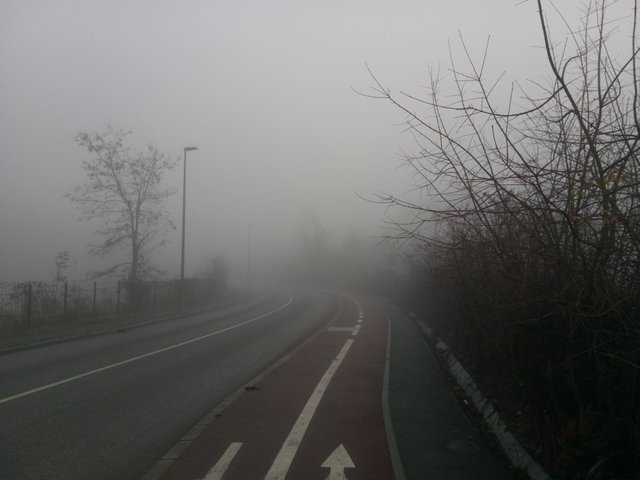 Because the weather was so humid and I don't like to get covered in mud from head to toe, running on forest trails was postponed yet again. So I did my usual route with a small addition, which wasn't an amazing idea because that portion is without a sidewalk and people here like driving fast regardless of thick fog. But I still enjoyed the run and felt great.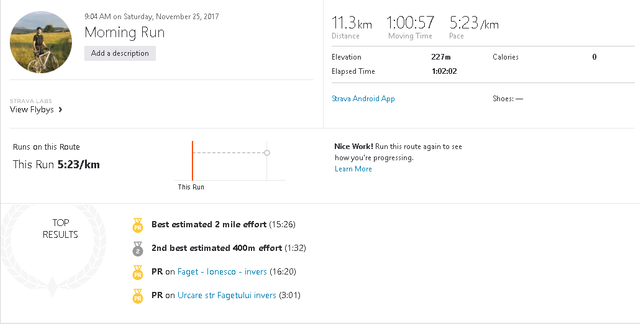 I got a few medals today, I feel like a kid getting candy for being good :)))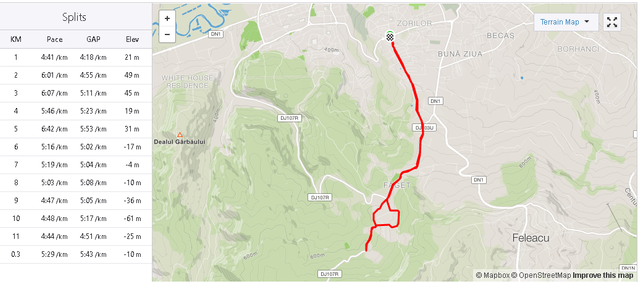 The stats of the run were pretty good actually. I almost consistently hit my target of a 5 min/km GAP (grade adjusted pace) which was pretty cool considering this was another fasted run. 
I think training is progressing well and I'm kind of addicted to feeling high after my runs. It's almost the coolest high you can get, but more on that in another post. Stay active and take care,
Adrian