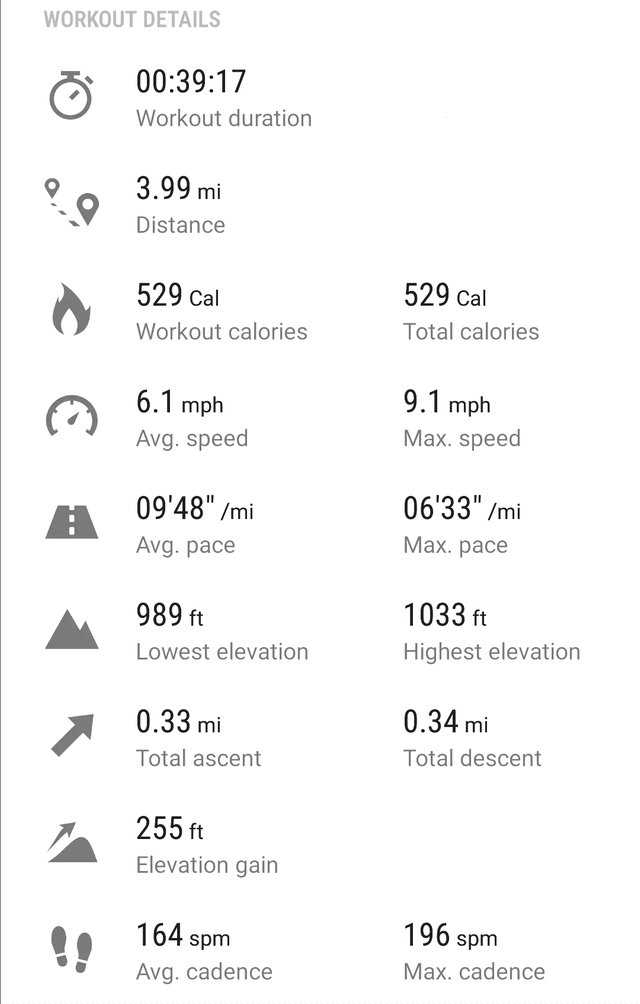 Greetings! So today, I did a fairly casual FOUR mile run with some nice bouts of speed interspersed. Emphasis on four miles as this is the second time my app has saved the run like this. It will literally say 4.00, I will stop and it saves at 3.99 miles. To the non runner & maybe even some of my running folk out there this may be no biggie, but it's incredibly annoying to me! It's done this on other exact distances too. Weird!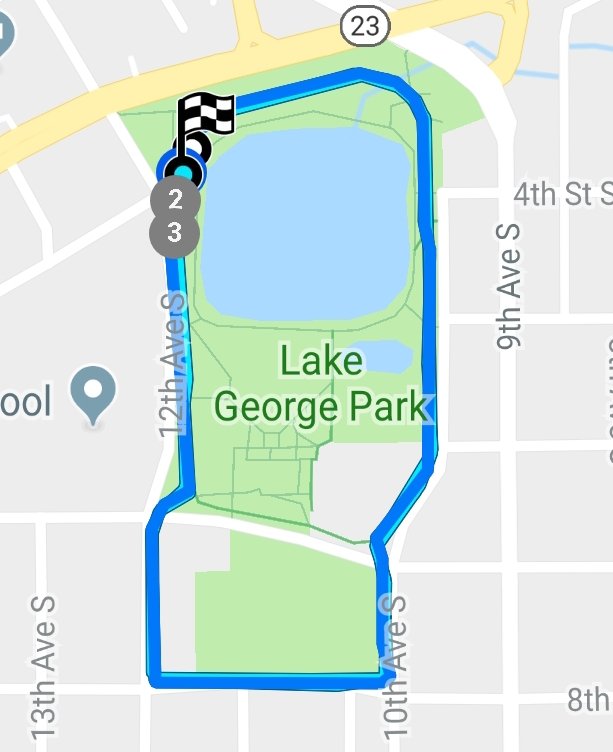 Another thing it's doing is having a GPS lag. One lap IS one mile, but as you can see it made me run just a little farther each time. In other words the mile markers should not be cascading but on top of each other.
Oh well! I still had a pleasant run regardless of what the GPS was doing. Anyone else have this problem? It's a semi consistent issue occurring once a week or so. Maybe the cloud cover?
Anywho, this is my #runforsteem weekly run post initiated by @jumowa. Check out his post for the rulez:
https://steemit.com/runforsteem/@jumowa/29th-runforsteem-payout-and-30th-runforsteem-challenge-june-9nd-june-16th
Thanks for visiting & stay well. ♡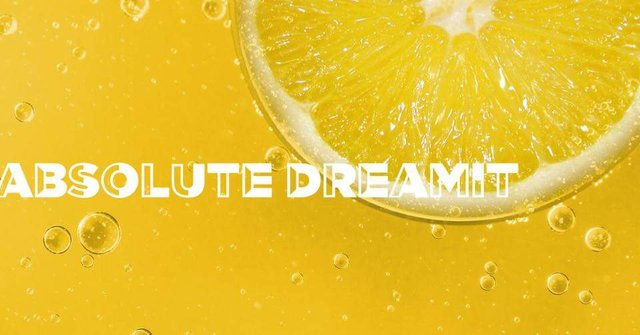 https://www.facebook.com/groups/841836085982525/
https://discord.gg/MxSNU3B