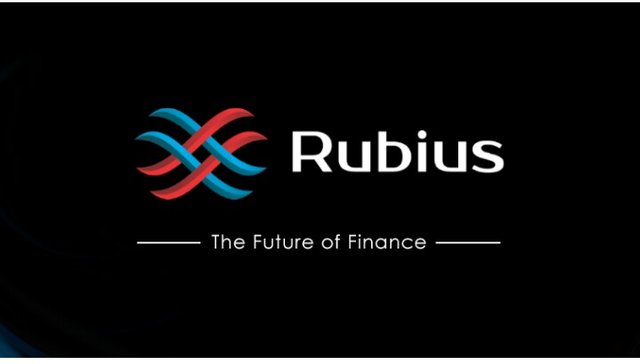 Cryptocurrency is fast growing and capable of solving problems associated with banking and payment systems. more importantly is the peer to peer model that eliminates third parties from the line of payment, thus making the system more secure, transparent and void of fraud.
It is, however sad to note that about 1.7 billion adults worldwide are still unbanked and do not have access to any form of electronic payment system despite the growing pace of mobile device for payment purposes. the development of complicated software and non-user friendly interface of payment systems is greatly responsible for this unbanked adults. these problems give meaningful reasons for the development of the Rubius project.
Rubius Inc is the company developing Rubius project. It was incorporated in 2017 and based in Tampa, Florida, USA.
Rubius Inc is a blockchain software startup company that is focussed on providing solutions aimed at advancing the blockchain industry through the development of innovative cryptocurrency products and services so as to spur its adoption.
Rubius Inc is currently saddled with the responsibility of developing products for Rubius project, some of these products include the Aryl App and Rubius cryptocurrency Exchange called Rubiex, the Rubius protocol is decentralized and focusses more on the transfer and exchange of Rubius coin.
Business model and use case of Rubuis projects revolve largely around its products such as the Aryl App which is intended to serve as a payment App and the Rubius Exchange intended for the trading of different assets. though there are other use cases, they also plan to develop other financial products such as the Rubius point of sale software and also the addition of stocks, ETF and other tradable assets to Rubiex.
Aryl App and its features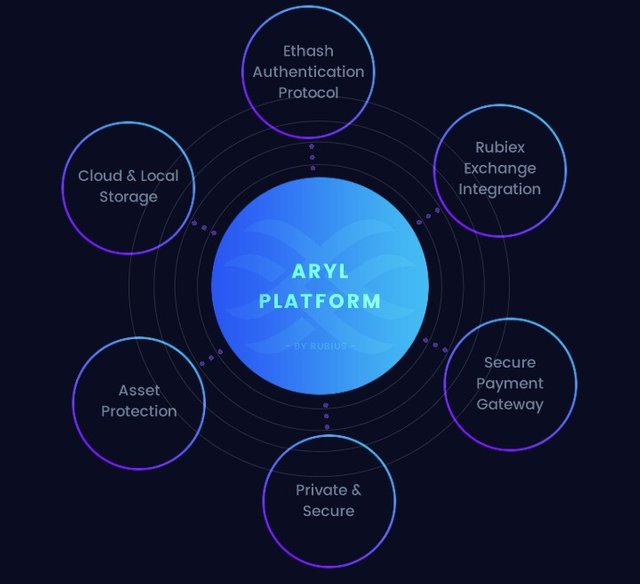 considering the Rubius Ecosystem, one would probably agree it looks all inclusive and would rightly address lapses in the financial system. Its products features are innovative with a simple payment system, ability to connect with friends using its application, iMessage transaction, In-App trading, volatility shield to avoid risk and other interesting features. Rubius project also has a competitive advantage over some major cryptocurrency in terms of speed of transaction and transaction cost.
Rubius is designed and targeted at businesses and individuals carrying out any form of transactions and especially to the unbanked people living in any part of the world. A number of 210 million users is projected at $245.2 million by the year 2021.
Competitive advantage of Rubius over Bitcoin


Unlike some projects that offer ICO with a mere idea on paper, the Rubius team has developed the Aryl App prototype/MVP for the project and feasibly focussing and adhering to their roadmap. At this point in time, they are raising fund for the development and execution of their project. They have also made some strategic partnership as shown below.
Partners of Rubius project


The team behind Rubius project are professionals drawn from a diverse discipline, with all of them working together to ensure that the project succeeds. the team is headed by Joseph Rubin as CEO and Lead developer alongside other members numbering about seventeen(17) and advisors numbering about seven(7). their information can be accessed on https://rubius.io
Public presence is another point of interest because most investors believe that a viable community imply more hype which will likely lead to success, Rubius operates social handles such as telegram, facebook, twitter, Youtube etc. their telegram group has got about 6.5k members, Facebook has got about 3.4k likes, and Twitter has got about 9.0k followers.
In conclusion, Rubius project looks great and has also received positive ratings from experts across blockchain and crypto industry as well as dedicated rating website such as Icobench=4.3/5, Icorating=High score, Foundico=7.3/10, etc.
The Rubius ICO is ongoing with 70% of all projected Rubius coin allocated for ICO tokensale, and slated to be closed by 2:00PM EST on 25th September, 2018. Investors can receive a varying level of bonuses depending on the time of purchase.
More information can be accessed via the links below.
Disclaimer:
The information contained herein is the expression of my view about Rubius project and its ICO, it is intended for promotion and not financial advice. participate at your discretion using the link below.
Source/Official links:
website: https://rubius.io
Whitepaper: https://rubius.io/rubius-whitepaper.pdf
Ann thread: https://bitcointalk.org/index.php?topic=4450732
Telegram: https://t.me/rubiuschat
Authored by Torps1: https://bitcointalk.org/index.php?action=profile;u=1291920