Last night I had to cancel our BlackHack game because I ended up in the Emergency Room, yet again. All is well I just tweaked my back and needed a shot of Morphine to knock the pain down a few levels.
The adventures in Clichéa will resume tonight (Thursday, July 20th at 7PDT) I hope to see all the regulars there tonight, sound off if you will or will not be making it.
EDIT: Because of the Rap Battles, the game is going to be a bit later.
Last time our Intrepid Heroes, wait, wrong word, our Childish Heroes faced a Cockalorum a.k.a. Giant Mutant Chicken with Metal Feathers. I thought I would share an image of said beast carefully penned and inked by @shamelessd.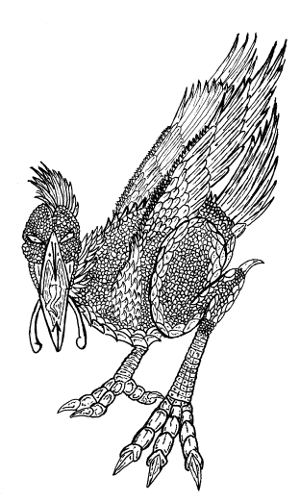 by @shamelessd
Thanks,
Michael Garcia a.k.a. @TheCrazyGM