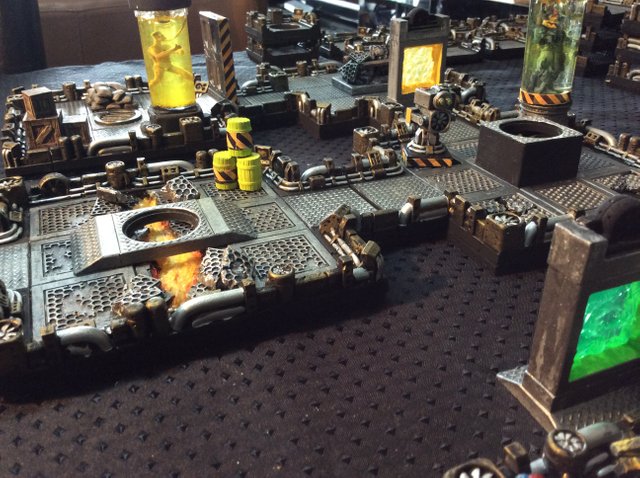 A few years ago me and a few friends took a crack at game design... At that point in time, we were playing Flames of War every week. We needed something lighter and certainly something less time consuming.... So we took upon ourselves to design our own game... (Still doesn't really have a name to this day)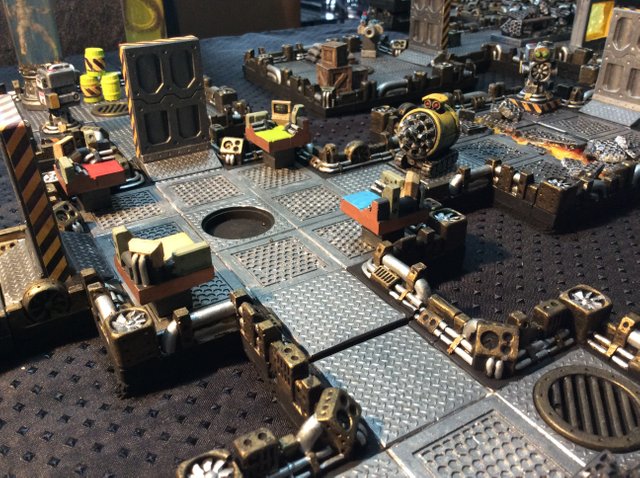 This was at a point where I was doing a lot of casting from different moulds I have... and we opted to go with something that is modular and futuristic... Our characters would be robots... and the game would be mission based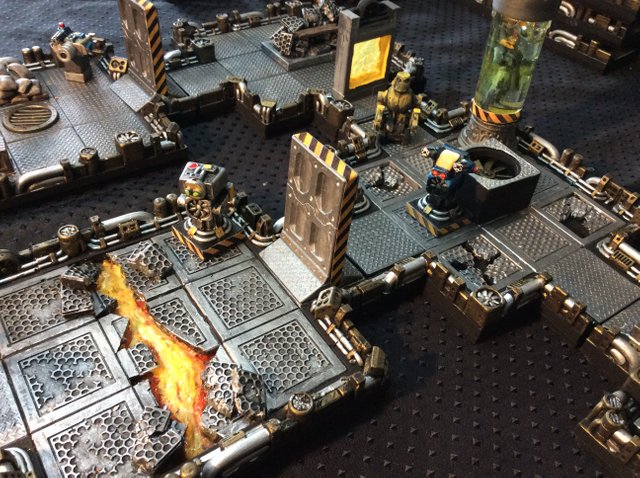 I started to make more and more tiles, elements and all kind of things without really giving it much thoughts... after all, it was just for us to have fun with... So I made some teleport portals (that are color coded and one lead to the other one with a matching color) I made some "computer stations" with the desk being painted with the colors of the portals... So a player would need to get to the computer terminal to acquire the proper access card for the matching teleports...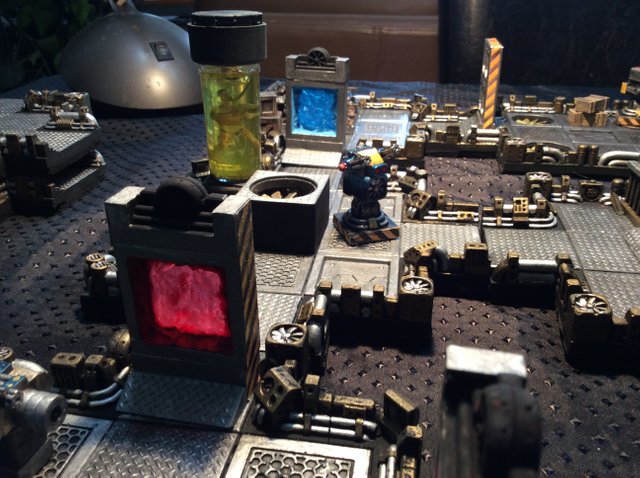 Doors could be opened and closed using an action point... and we wanted a whole variety of robots...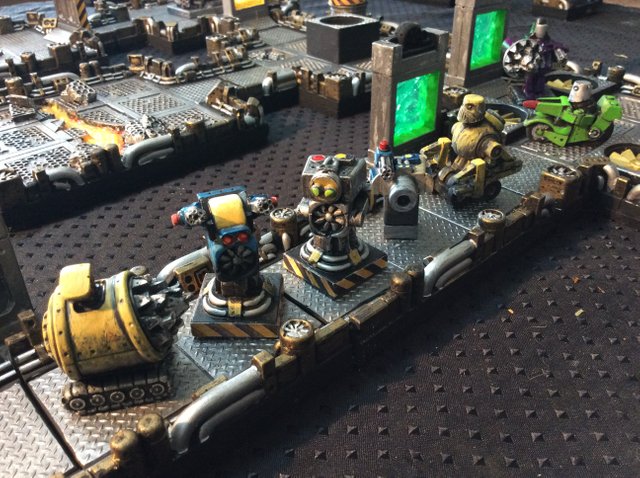 Manholes could be use to sneak from one location to another and be out of line of site... A manhole without a cover becoming an obstacle that could not be crossed by the robots (But robots could bring a cover to put on)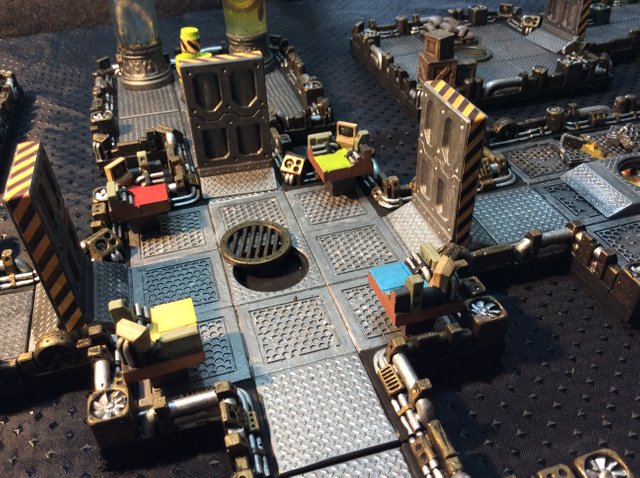 More and more components were made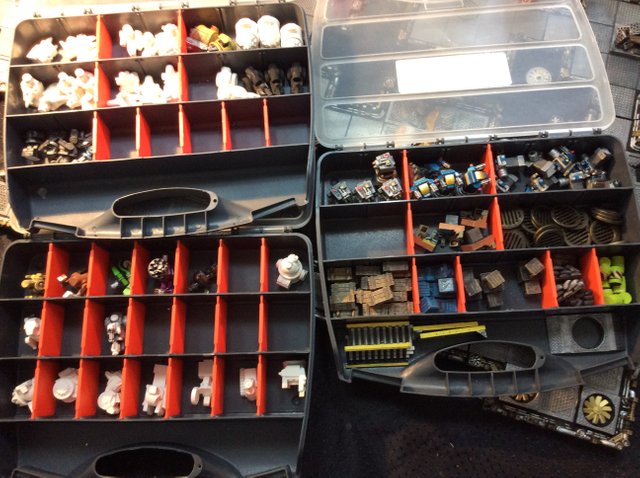 Including some "resources" cards... (weapon, tools, minerals and fuel) the robots could go to specific station and pick up a random card of that resource at the appropriate station). Picking up a card was costing 1 action point... and the random card would have 1, 2 or 3 of that resource. Each robot having different stats, some had more cargo then others (number of card you can carry)... You could go to a special station to acquire blueprints of new robots, sentries, etc... and to build them you had to fulfill the resource requirement of that blueprint. To do so you had to have all the resources and the blueprint at your building station.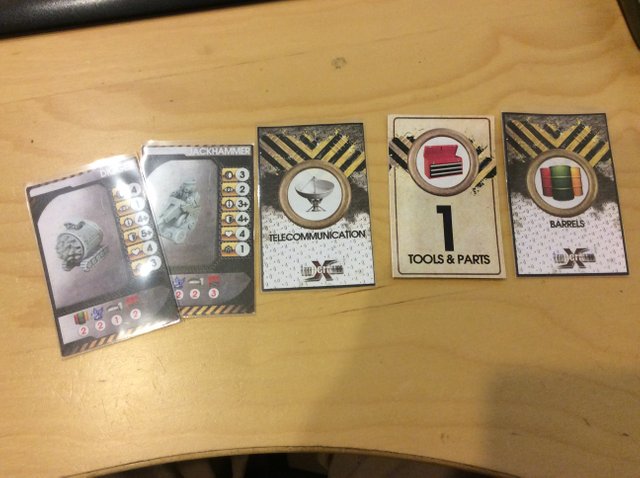 This was our very first "map" layout... trying to keep everything absolutely symmetric for the sake of keeping the basic scenario balanced for 2 players.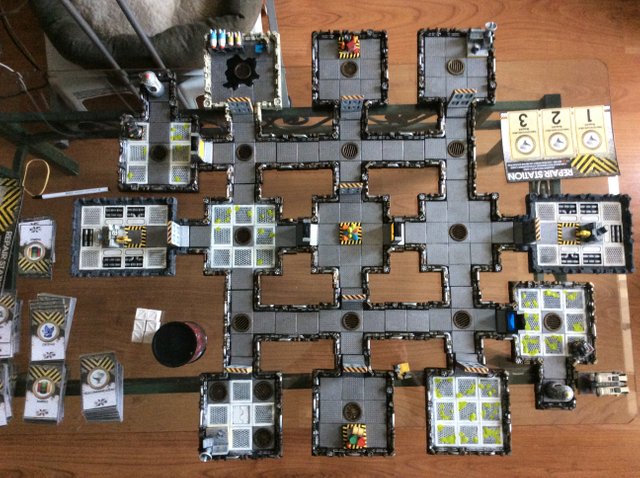 We tested it over and over again... ironing out the wrinkles and bottlenecks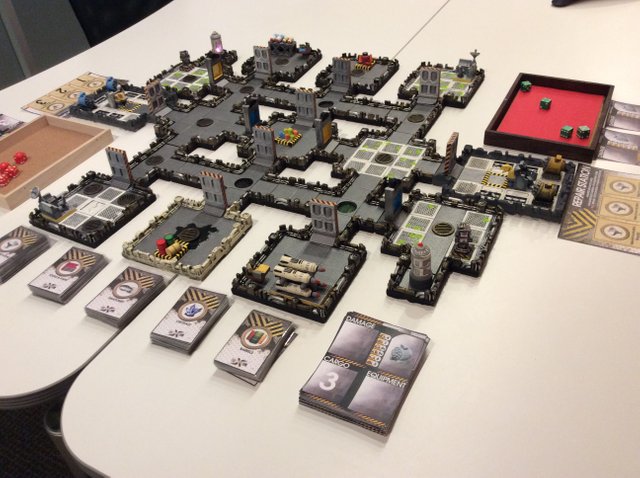 The game was really starting to take shape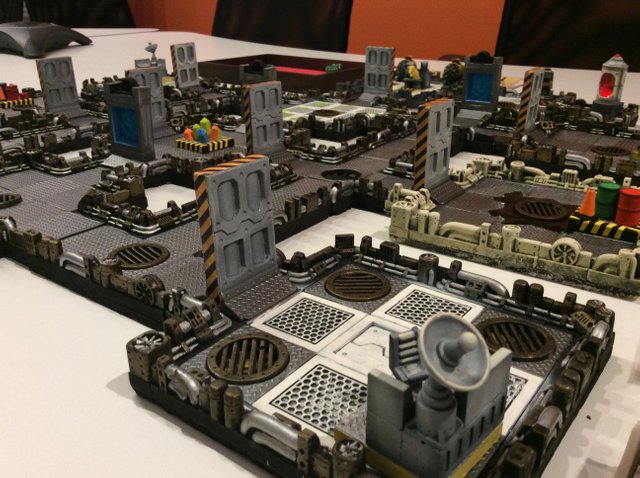 We introduced the game to more of our friends for them to try... and everyone absolutely loved it... It was simple (well, by our standards), entertaining and did not require you to take 2 weeks vacation to play 1 round... (Ok, a little bit of exaggeration here... but anyone who played the such of Flames of war, etc... know that it takes forever)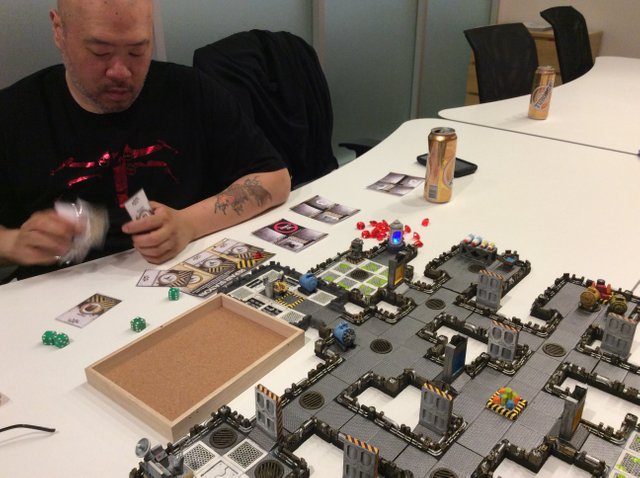 This was a lot of fun...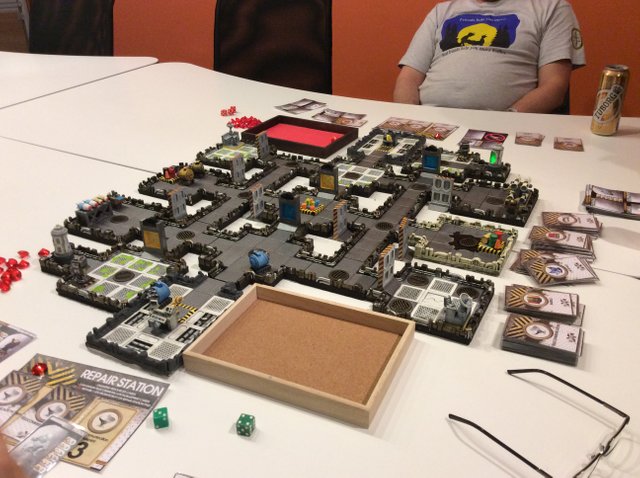 To this day, I still have all the components of that game organized in plastic containers in my gaming room... But did not play it in over 5 years... Maybe one day I will get back to design more of it... Who knows... maybe even look into a distribution model... One thing is certain, looking at those pictures again makes me nostalgic...