"ROR GAME" Mobile App BETA Launch on STEEM & Event / Play ROR GAME and Earn STEEM! [100% burn post!]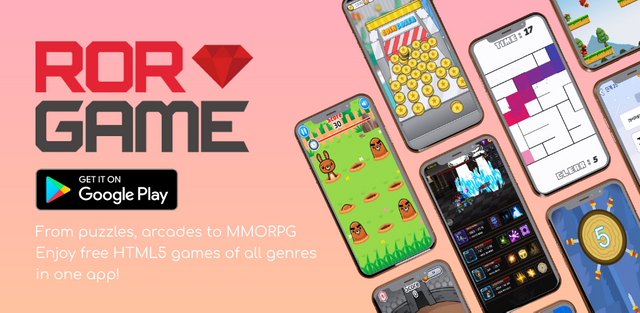 Hello, This is Team ROR Universe(Road of Rich).
We would like to inform you about RORGAME, ROR GAME is a game platform that everyone can play easily and conveniently with the mobile APP. There are more than 30 minigames are available, and the ranking battle system will be updated soon. Win the ranking battle and earn RORS token rewards. :)
ROR GAME is a global service game, so you can compete with people around the world.
"ROR GAME" uses the same RORS token as Road of Rich.
100% reward pool system for paid payment revenue
We will pay 100% of paid payment income to the ROR Token holders and Game Players.
You will be able to earn RORS tokens through the ranking battle of RORGAME.
"ROR GAME" currently supports English and Korean.
We plan to add more languages ​​soon.
"ROR GAME" can be downloaded from 'Google Play'
[ROR GAME DOWNLOAD]
https://play.google.com/store/apps/details?id=com.ziplab.rorgame
I've prepared iOS, but the service has been postponed because of Apple's update issues and errors. When Apple solves the problem, we can release iOS.
[Error reports]
https://stackoverflow.com/questions/58321114/why-i-get-the-console-warning-process-kill-returned-unexpected-error-1-when
We currently support Google login and plan to add various login methods.
The blockchain wallet login method is creating a barrier to entry, so we are trying to solve it.
ROR GAME is still in beta. There is a lot to develop in the future. But it's good news that all the games are ready. We plan to add a token economy system and add more games.
"ROR GAME" has an advertisement added.
Advertisement revenue will be used for RORS Token value and various events.
As more people use it, the rewards increase and people can earn more rewards.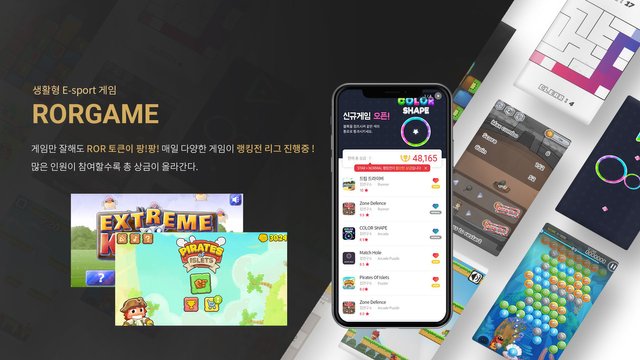 ★ROR GAME Launch event★
Play ROR GAME, review it with rorgame tags, We will send 1 STEEM to 300 people with Vote support :)
Please participate in the event.
ROR Official Discord channel: https://discord.gg/vyPHGk6
ROR Official Homepage: http://roadofrich.com/
ROR Official Kakao talk channel: https://open.kakao.com/o/gHpYWMkb
ROR Game community : https://www.steeminven.com