Worlds teeming with adventure. A framework built by a writer organized and ran by the game master, the story lived through by players. The player's fate, in essence, the fate of the story, and the world within it are in the hands of the role of the imagination and the roll of a dice. This is the realm of role-playing games.
These are some more experiences I've had with writing for Role Playing Games (RPG). The first article I wrote in this series can be found here. (https://steemit.com/roleplayinggames/@shad0fx/experiences-writing-for-role-playing-games-rpg)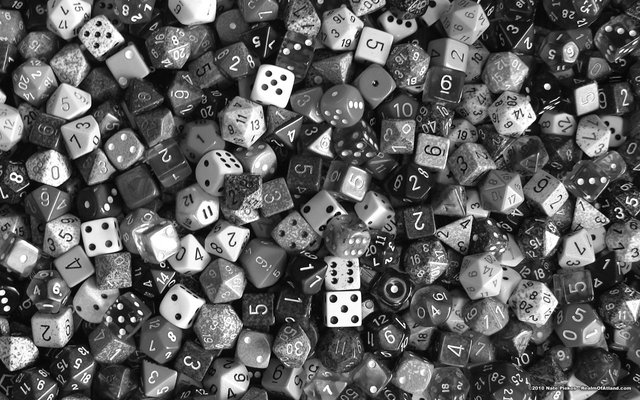 Differences between writing RPG vs Novels
Writing RPG's has a lot in common with writing in other media. Both start with a common idea or theme and are fleshed out as the story develops. One of the major differences is in the presentation of the material. In a novel, the writer writes from the point of view of the story presented to the readers. The story is revealed to the reader to guide the imagination forward. In Role-Playing Games, the writer has fleshed out a story and given a framework for players to explore the world. He has given the Game Master resources to help tell the story. But ultimately the story can take many different turns. Even some that the writer or the game master never planned on.
A small side note regarding Game Masters. I use Game Master and Writer separate because while in many cases a writer will be the game master, it is not uncommon to find a writer to simply create the adventures, and hand it off to an experienced Game Master for them to run players through. Being a Game Master is a difficult task. A game master will have a lot of rules to remember, the story plot to know, NPC characters to present.
I stumbled into doing freelance writing from meeting some of the Harsh Realities guys at a gaming convention. I had an interest in doing freelance work and getting published. Afterall a guy likes to make money off the work of his passions. I am no exception to this. After a few emails, I was able to start generating content for Elfwood, and now I am one of the lead writers for Elfwood.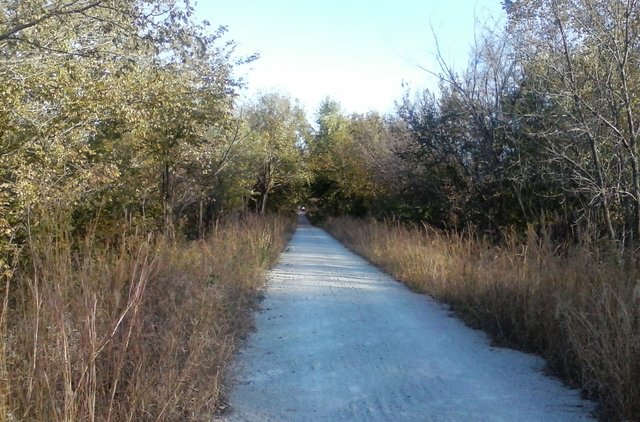 Suggestions for writing
Writing for tabletop RPG games can be an exciting and challenging endeavor. Take a look at what you want your players to experience, and see it from several different angles. Don't try to plan for everything, but make sure to have enough information down so that the game master can run with what you have written.
I have developed my own adventure outline that I try to follow when coming up with an adventure. This mixes combat encounters, story encounters, and fluff events. I have developed this by experiencing different world adventures and through writing my own.
Practicing your craft makes it better. As a writer should read, a game developer should play games, so too should an RPG writer play the games that he wishes to try and write for. If you have an inclination to write for a cyberpunk setting, you should find a cyberpunk adventure set to experience the world. Same for fantasy, steampunk, sci-fi, superheroes.
If you are already familiar with a game system like Sixcess, Dungeons and Dragons, Pathfinder, Star Wars, or any other rule system then I suggest writing for that system first. You know the system, and you don't have to change things up. Caution is warned if you try to publish using the game mechanics already established. Because just like any other property people like to protect their products. There are methods of getting published that you can explore through these companies. When in doubt, do some research into publishing.
If you have a general idea of an adventure that you'd like to write, but don't have a rule system in mind this is okay. Make the game easy to follow, and let the Game Master add the rules set to it. This is essentially making the game system agnostic. This means that you can add any system to the story and the game can still be played.
Caution should be stressed if you choose to write an adventure, have someone else run it, and you play in the adventure. This is a fun element to writing tabletop RPG adventures but you should be respectful of the game master. The game master may put his or her own spin on the story, which may be different than what you had planned out. Do not worry about this. It is a natural occurrence as a game master. The GM wants to make it just as much part of their world and have fun with it as much as you do.
Most importantly just write. The more practice you get at it the better you will become. I struggle with this a lot. But it's a battle worth waging if it's something you want to chase after.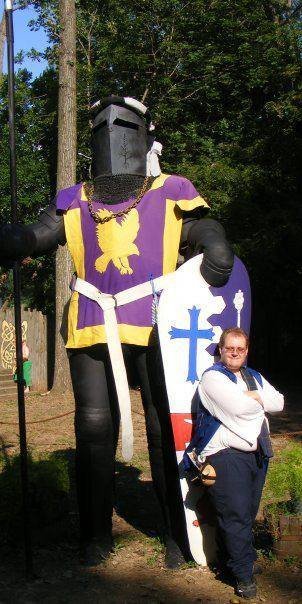 Who am I?
Joe DeMarco, single father, aspiring writer and game designer, software tester. I am a writer on Elfwood a seafaring campaign setting from Harsh realities. I enjoy all aspects of writing and storytelling. I get my inspiration at renaissance faires, conventions, playing games with friends, and even from the adventures of watching my son play and craft his own stories through his imagination.