In a recent Interview Roger Ver (recent backer of Bitcoin Cash) had what could best be described as a "Shit Fit".  The video was somewhere between hysterical and frightening that these are guys driving the Bitcoin market.
It seems Roger is insulted by the name "Bcash" an Internet pet name for Bitcoin Cash.
During an Interview after several warnings about calling Bitcoin Cash  -  Bcash,  Roger had a melt down.
This image is the result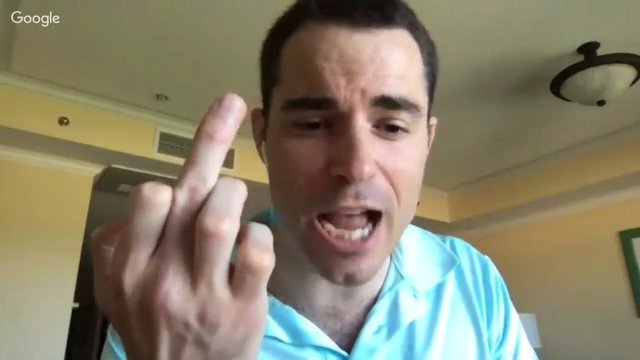 None of that is our fault and this picture is too fun not to Meme!
Best meme will win 10 SBD judged and payable by me.  Have fun, use the tag rogerfingermeme to make them easy to find.
* here is the original melt down at about 43 minutes in.
https://www.youtube.com/watch?v=MX9sNPMQEyg
Have fun and good luck please use the tag.. rogerfingermeme