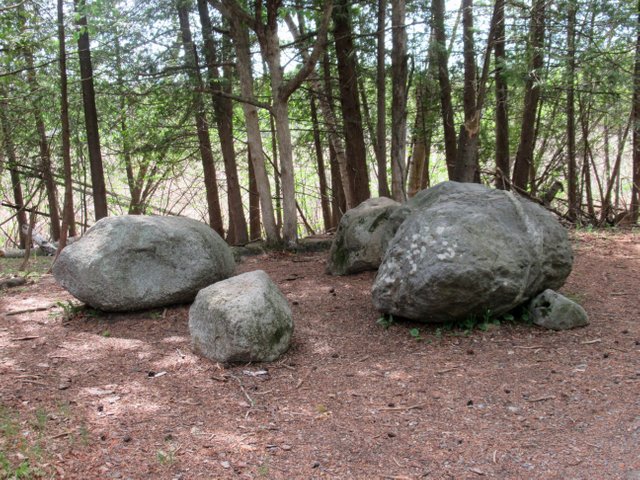 This week on
#Wednesdaywalk
, I walked the Old Quarry Trail. It circles a swampy area that fills a depression left when ancient glaciers collapsed a cave system.
During the ice age, huge glaciers scraped the soil from the land to reveal Canadian Shield, also known as Precambrian Shield, formed from the eruptions of over 150 volcano belts. As they moved, the gigantic glaciers picked up boulders and tumbled them. When they receded, the boulders were dropped. That's how these random boulders came to be deposited here, overlooking the swamp behind them.
Thank you @shasta for the excellent #bouldersunday.
References
Images
Photo from my Canon SX620 HS in Kanata, Ontario, Canada.


@kansuze