Press Releases
Adbongo Group LLC can write a press release for your GOOD & newsworthy company for a fee ( 1 Ether). Additionally, we can boost the PR with CSRwire if you pay their fee. Like this:
https://www.csrwire.com/press_releases/33569-Adbongo-Inc-Awarded-B-Corp-Certification
Examples:
PRESS RELEASE (REPRINT)
CONTACT:
E-ON Batteries
Todd Hayes Press Office, Adbongo Group LLC
469.573.3616 512.518.5444
[email protected]
Local Company Revolutionizing Energy Industry
A New Kind of Battery Offers Better Environmental Protection, Safety While Empowering Practical Off-Grid Opportunity
FORT WORTH, TX/USA – February 23, 2017 – Local energy company e-On Batteries announces improved battery which will make off-grid dreams a reality. These batteries will change the way we power and interact with our vehicles, homes and offices.
"Right now energy consumers are dependent on power sources that fail due to weather or short battery life. We have no control over our energy bills other than trying hard to use less power. Batteries are toxic, causing personal and environmental safety hazards. E-On Batteries has found a better way. Our batteries are not only safer but also allow individuals much greater control over their power needs," says founder, Todd Hayes.
Benefits of e-On Batteries:
Safety: e-On Batteries are LIthium Iron Phosphate(LiFePO4), a solid state battery that releases no gases or liquids.
Environment: Solar and wind power systems rely on batteries to store energy for times when it's rainy, cloudy, dark or without wind. e-On Batteries make it much easier for the average person, small business or large enterprise to be in charge of their own power storage needs, allowing reliable usage of renewable energy sources.
Cost Savings: e-On Batteries makes off-grid, self-reliant power possible. Rather than having to rely on electric companies, e-On Batteries allows customers to forgo their monthly energy bill and skip traditional power-outage problems.
Smart: Cutting edge batteries will enable our everyday objects and devices to connect to the internet and each other. By 2020, Cisco and several other organizations estimate there will be 50 billion internet-connected devices. For data or power, these 50 billion devices must be self-powered by the kind of batteries e-On is creating.
e-On Batteries has plans to build an energy empire in DFW, creating jobs and opportunities for our community over the coming years. Contact e-On Batteries founder Todd Hayes at (phone number or email address) for interviews or more information about this energy revolution.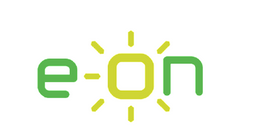 e-On Batteries: e-On Batteries is the technological leader in the field of Intelligent Clean Energy (I.C.E.) storage devices. With internal Wireless and Bluetooth compatibility combined with the industry's first Apple and Android compatible app-driven remote status monitoring, e-On Batteries are the "brains" of the battery industry.
e-On Batteries website: http://e-onbatteries.com/
Example 2:
PRESS RELEASE
CONTACT:
Rock-About
Adam Mitchell Press Office, Adbongo Group LLC
512.415.0804 512.518.5444
[email protected]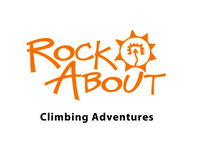 ROCK-ABOUT ANNOUNCES PARTNERSHIP WITH TEXAS CONSERVATION CORPS
Cause Partnership Formed Based On Shared Environmental and Community Service Goals
AUSTIN, TX/USA – September 19, 2013 – Rock-About, Austin's premiere rock climbing and outdoor adventure company today announced that they have officially joined forces with Texas Conservation Corps in a cause marketing partnership.
Rock-About pursued this partnership after committing to a goal of zero waste earlier this year. Since then they have implemented a "Leave No Trace" policy and have been tightening their environmental policies. They chose to support Texas Conservation Corps because of TCC's commitment to the environment and community through work like building sustainable hiking trails, improving public lands and providing habitat restoration while providing green jobs training to youth.
In addition to promoting Texas Conservation Corps' work, Rock-About has also committed to donating a percentage of sales directly to TCC.
"Rock-About is excited to support Texas Conservation Corps, a nonprofit with a mission we believe in ," said owner Adam Mitchell. "We know we're going to do great things together."
-ENDS-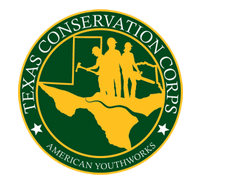 About Rock-About
Rock-About is Austin's leading outdoor adventure company, offering rock climbing instruction for beginners and advanced climbers. Rock-About guides are highly experienced professionals who teach classes, lead expeditions and organize corporate team building experiences.
About Texas Conservation Corps
Texas Conservation Corps ( formerly known as the Environmental Corps) is a green jobs training and service program that allows youth and young adults to build and restore the natural environment through parks and trails projects, forestry, and habitat restoration throughout the state of Texas and beyond. Its AmeriCorps program integrates young adults from throughout the nation with local youth to create a blended, transformative, cultural experience for all participants.