STEEM Defi - Robinia will continue to offer the best returns in all of STEEM Defi!
Robinia is currently offering the best returns in STEEM Defi, and that is about to get even better
If you have been involved with STEEM over the last year or so you likely have come across several defi projects.
Projects like UPVU, TIPU, and Peanut/Nutbox have all existed for the better part of a year and for the most part offered very good returns.
Up until about a month ago UPVU offered the best returns on STEEM, and prior to that it was Peanut/Nutbox, but now there's a new kid on the block...
Robinia!
So, what are the specs?!
Robinia currently offers about 70% total APY which includes an upvote worth roughly 15x your upvote value plus they pay out their RBS token on top.
The RBS token is currently yielding about 20%.
With the large upvote and the RBS earnings, the total return comes in at around 70%.
This is far and away the highest returns in all of STEEM Defi.
However, this might be about to get even better...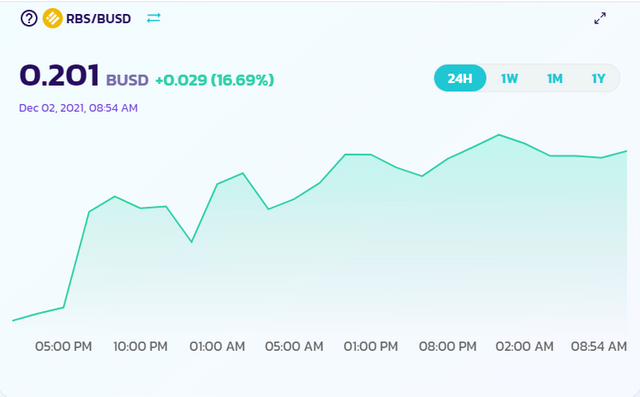 (Source: https://pancakeswap.finance/swap?outputCurrency=0x50d809c74e0b8e49e7b4c65bb3109abe3ff4c1c1)
As the price of RBS climbs, the returns on the RBS portion of your earnings will go up.
For example. all things equal if RBS goes from $.20 to $.40 then your APY goes from 20% to 40% just on the RBS portion of your earnings.
With the changes coming to Robinia over the coming days as well as the increase in buy and burns I fully expect that the token price is going to continue to appreciate.
While I don't like to put out predictions, just doing some napkin math and I would not be surprised to see the token price at least double from here, if more SP delegations keep rolling in potentially a lot higher than that...
My conservative estimate is for the token to hit $1 over the next couple months with everything coming down the pipeline...
If you want to delegate to the fastest growing Defi Project on STEEM, here you go: