STEEM Defi - Robinia has burned a huge chunk of tokens in the last few weeks
Robinia burned a huge stack of RBS during the IFO
More and more tokens keep being burned.
I posted recently about how they have burned roughly 32% of the total supply of tokens since inception, but if you look at the recent burns, they are burning an even greater percentage.
With the SP delegations and the cake farms increasing in value, the number tokens being burned on a daily basis just keeps going up.
We are easily burning more than 50% of the newly created supply each day: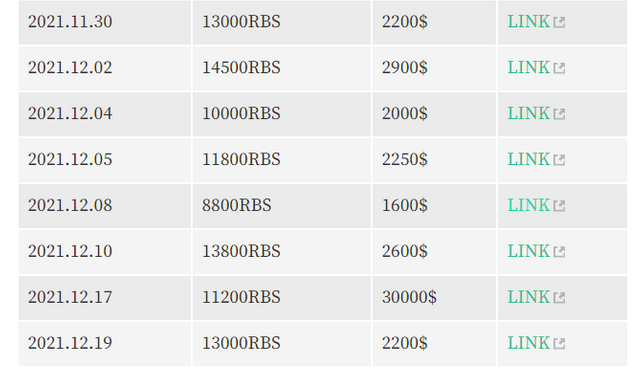 (Source: https://steemit.com/robinia/@robinia/robiniaswap-token-burn-update-2021-12-17)
There is a typo at the end there...
The total I believe was supposed to be 112k tokens burned on that day.
Add it up all and there is a huge amount of tokens being burned and continues to be burned on a daily basis.