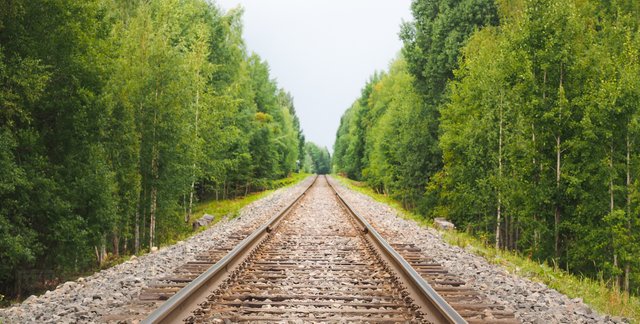 Buses, trains, planes and taxis.
I think that is going to be the modes of transport to Steemfest. The city I live in has an airport but the flights would have taken me via Helsinki first for some crazy additional price and I would have needed a taxi to the airport anyway as the flight was so early.
4am is a good time to wakeup isn't it? Geez, that is normally when I am heading to bed. I have no idea how I am going to manage it but I will have to catch a bus (I think they are running at that time) to the city to hop on a train to Helsinki, and then a connecting train to the airport. I expect it is going to take me about 3 hours to get to the airport but it saved me about 200 euros on the additional 30 minute flight. Ripoff much?
So anyway, my flight is at 9 am from Helsinki airport which means I have to be there 1.5 - 2 hours early. This isn't necessary for everyone but I don't think I have ever made it through security without being swabbed for explosives. No cavity searches yet however - Fingers crossed.
It isn't a direct flight, it goes through Stockholm but I don't get off the plane. I don't know why but I dislike sitting in planes not moving on tarmacs. Well, I do kind of know why because once upon a time I was stuck on the tarmac for 5 hours at Heathrow Airport while on my way to Finland. Wasn't fun. I will arrive in Krakow just after midday and will consider waiting the 5 hours for @abh12345 to arrive so we can share a cab. It is highly unlikely.
Oh, why could we share a cab? The highly esteemed @anomadsoul has ordered an AirBnB somewhere near somewhere in, somewhere.... well, it is supposedly in Krakow. I should probably read some of the details about things but I am a terrible organizer when it comes to travelling and normally rely on my wife to do all of the worrying for me, as she loves to have all of the papers and everything in order. I am more of a 'wing it' traveller.
I don't even know who will be staying at the house and most likely, there will be some visitors flowing through the doors too since well, @anomadsoul... I think @abh12345 is going to need those earplugs because although I don't believe it, my wife dreams I snore. I am hoping that I can get some sleep though since I get so little at home I may as well take advantage of being away. I am sure my wife won't mind the silence.
I have so little currently planned other than getting there I am sure that I am missing something. I will likely run through it all the night before. ;)
Taraz
[ a Steem original ]