Thanks to @blocktrades and @anomadsoul for the excuse for the Steemfest 4 planning (etc.) post... I do love planning, especially planning a holiday, and especially one kicking off with SF4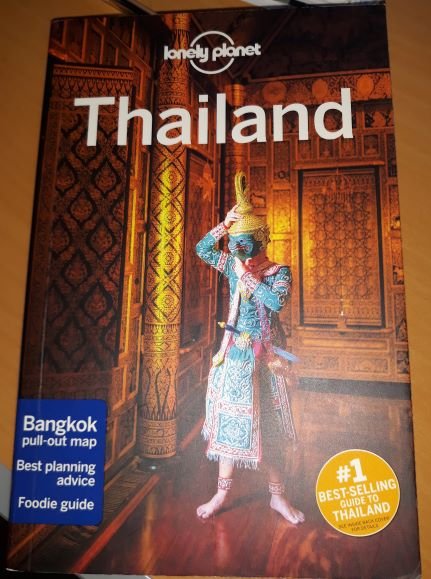 SteemFest 4 - Getting there and back - SORTED!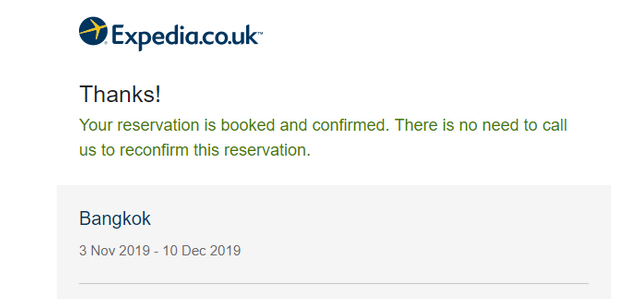 I fly out on the 3rd from I think it's Heathrow (better check that I guess!) - so nice and early and handily enough I've got a nice little beer fest in Surrey on the 1st booked in the schedule - so I'll be down in the SE already. Handy!
Getting back isn't so much about Christmas, I literally don't celebrate it, but I can't really go abroad for longer than 5 weeks as I don't want to lose touch with the teacher training job I've got - I typically get 3-5 'gigs' in a five week period, and I figure this is an OK amount for the company to cover, more than that would be taking the Michael. I figure they can jig the course dates around so I can do one in late October, then another mid December. It's a nice job, I don't want to burn that bridge just yet.
I got a great price on this flight of just £380 all in, including baggage (yes I checked that!)
November 4th - 12th - the extended SF4 Bangkok Stay
I've booked a room in the 'venue hotel' - I've opted for getting there two days in advance and staying one day after to catch up on sleep. I might just abandon this final night and check out early if I feel like heading off elsewhere.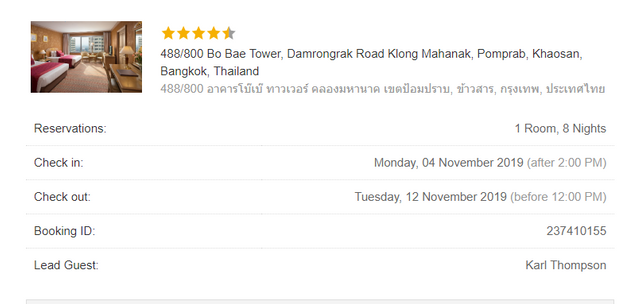 I guess there's no need to plan these 7-8 days - just let them happen!
November 12th to 24th - 12 days somewhere in Thailand
Well I-ve then got 12 days to go explore some of Thailand. My current thinking is to leave this unplanned in the anticipation that they'll be a whole bunch of people exploring various parts of the country for a week or two post SF4 and I-lll just tag along or go do my own thing, whatever.
25th Nov - 8th December - Koh Lanta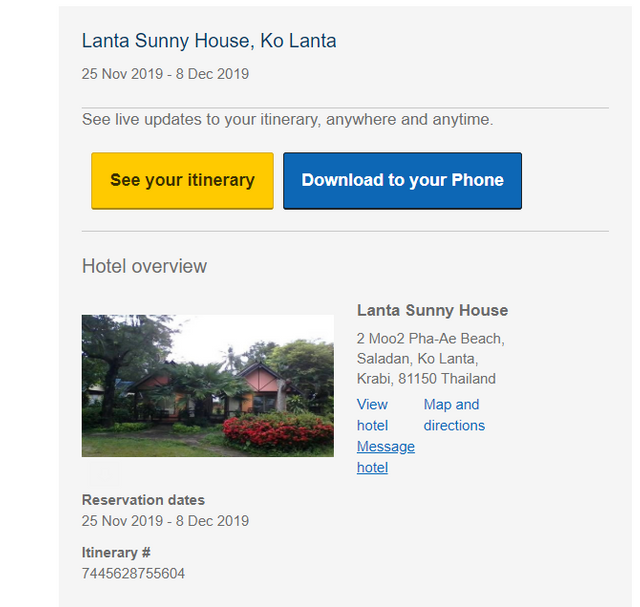 I have booked my last two weeks in Koh Lanta - right near a co working space I like the look of, so this will be chill (/ get eaten) on the beach and do some work online.
I figure most people from SF4 would be on their ways home by this point, so I can get some work done.
December 8th - 10th - Flight back to Bangkok, one night in Bangkok, then flight home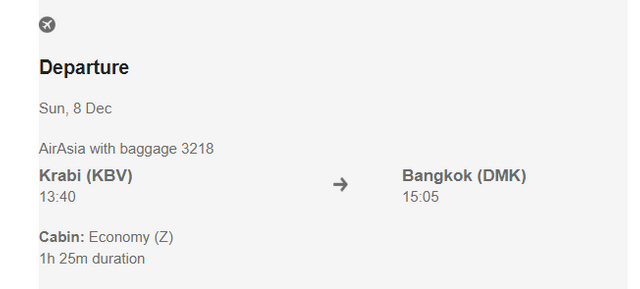 I personally will just find it much less stressful to be in Bangkok a day before the main return flight, so I'm flying back from SW Thailand with a day to spare.
This gives me a half a day to get from Koh Lampa up to Krabi for the flight to Bangkok, which is nice and relaxed even allowing for delays which can happen according to the Lonely Planet (see, it did come in handy!)
Final thoughts
SteemFest 4 really couldn't come at a better time of year for me - November is a grotty month in the UK and this gives me the perfect excuse to NOT BE HERE!