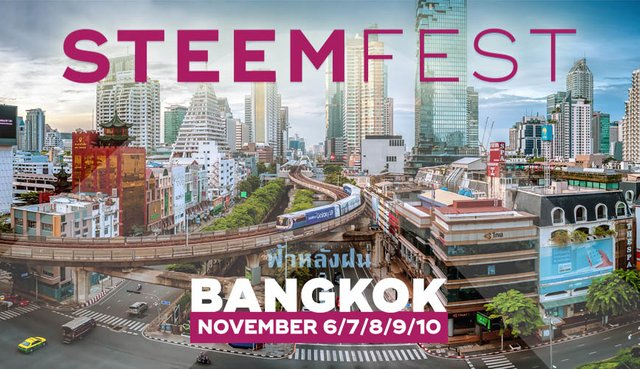 No, I'm not fearless. Not at all. I would never suggest that I am.
So even though I am not worried, at all, whether I'll manage to find any people to talk to during Steemfest or be standing in a corner somewhere crying 😂, there are still some fears that haunt me, and they grow stronger the closer I get to our travel date. Trust me, the crying will come, without a doubt, but not until the end of Steemfest.
Just like last year LOL. And since my last year's STCO's will not be there this year (@future24, @abh12345 and @raj808) although I don't agree with that but what can you do, I will have to look for other willing volunteers...any takers?
My worst fear was initially that I wouldn't be able to get a Steemfest ticket on time. You see, after paying for the plane tickets from the car loan I took out recently (yes, I bought the car too) and having to pay for the hotel next week, and also making sure that I have the cash in hand to get myself across immigration if I was asked to show it to them, there wouldn't be a lot of money left. I still have some expected money coming in, but that's not coming in till the 5th, on the day of our arrival to Bangkok. That's no good. Luckily, the one time I decided to actually join in a contest to win a Steemfest ticket, I was one of the lucky winners, so now thanks to @peerplays, that's one worry, and fear less.
So what are my fears precisely?
Well, one would be our travel to Bangkok. Our plane will be leaving Dublin on Monday the 4th at 11 am. For an international flight, it's smart to be there 2-3 hours ahead of time, so we'll have to be at the airport at 8 or 9 a.m. at the latest. It's a 2.5-hour drive from where we live, so we'd have to leave at 5 am at the latest, calculating in the time it takes to get from the car-park to the airport.
I am not a morning person, so there is just no chance that I will sleep that night.
So I've decided to leave around 12 am instead. I'd rather sit at the airport and wait than get there late.
But then I realized that there won't be any gas stations open at that hour, and knowing the kids, they will have to go for at least one toilet break... The last gas station before Dublin closes at 1 am. Which means that we'd have to leave at 10.30 pm. So that will be when our journey will officially start. Fun, fun, fun!
Then another fear. The flight will take us from Dublin to Hong-Kong first. In, not too shabby, 11 hours!
My kids, and especially the youngest, are not very patient people. So I really hope that they will sleep most of that time because otherwise, I won't sleep for sure, and neither will anyone else on the plane...
I've gone through all the little things to bring to keep them occupied, so hopefully with that, and the fact that I made them get into the car at 10.30, it will keep them entertained and tired. I was planning to get to Bangkok completely rested since it will be a night flight, so we'll see.
I am not worried about anything else really, but who knows...this might still come.
Until then, I am fearless...
Thank you for reading!