Fingersik's Road to Steemfest / A Trip Down The Memory Lane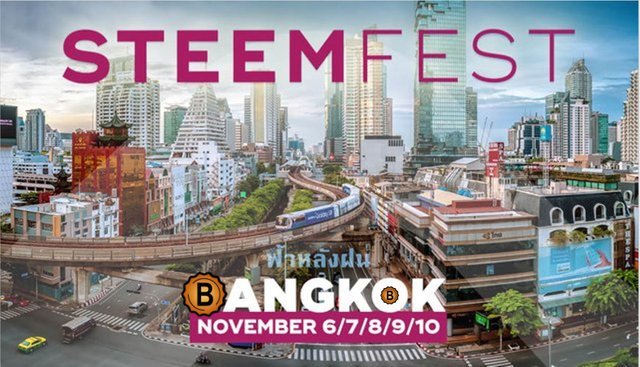 Steemfest was my first crypto conference I have attended and it quite easily surpassed the positive experience that I felt on any other conference. Well…it was a Steem's own conference right? Fellows, hear my story out. Expect a full out brainstorm. I never take pictures so don't expect those. A whole year (almost…at least it feels like it) has passed since the event, so I'm collecting bits and pieces rather than creating a coherent recreation of that week.
The whole event was so memorable to me that I committed myself to an idea that I would attend all the future Steemfest if possible. The best part for sure was its duality. It was an informative event (for me informative were mainly the discussion with all the participants rather than the presentations themselves, but that's irrelevant anyway) while being a super awesome party.
The first day's conference was super magnificent. It was held in an old train station, where provisional stages were set up. Every attendee had those headphones that can be seen on silent disco parties, but different channels did not represent different music genres but different stages/speeches. One felt so free there. It was so easy to switch in between several speeches, but at the same time one could have just put down the headphones and could have spoken with anyone without interrupting speeches themselves. I have never experienced anything like that and I personally could envision all conference days implementing this "headphones strategy". Unfortunately it was only the first one.
Have you ever imagined how awesome it would be to meet most of the friends across all the communities where you're engaged in on Steem? Well then you pretty much imagined Steemfest. Ever wondered how awesome would it be to personally thank all the people that have made your regular wage on Steem possible? Well you pretty much imagined Steemfest. Have you ever envisioned yourself to party in a nightclub till 6 am with your future boss? You have pretty much envisioned Steemfest. Have you ever envisioned yourself roaming around foreign city with some mafia's weed left in your pocket looking for papers? Well you pretty much envisioned Steemfest. Have you envisioned something completely different but Steem related? Well you pretty much envisioned Steemfest because we are all quite different folks here :).
I have never thought that a day would come, when I would be on a conference party where all the drinks would be free, where I would answer "I'll take both bottles." to a question "Do you want white or red wine?"
My mind runs wild with the mere reminder of Steemfest. I could speak about it for ages. I hope that I hooked some newcomers to the idea of what Steemfest is, was or could be. It's all up to us! Whether you are a child, business man, grown man, a hippie – or everything just like I am, Steemfest is your place to visit!