Introducing Road Of Rich (ROR) / Next-Generation RPG Game Based on STEEM Blockchain!!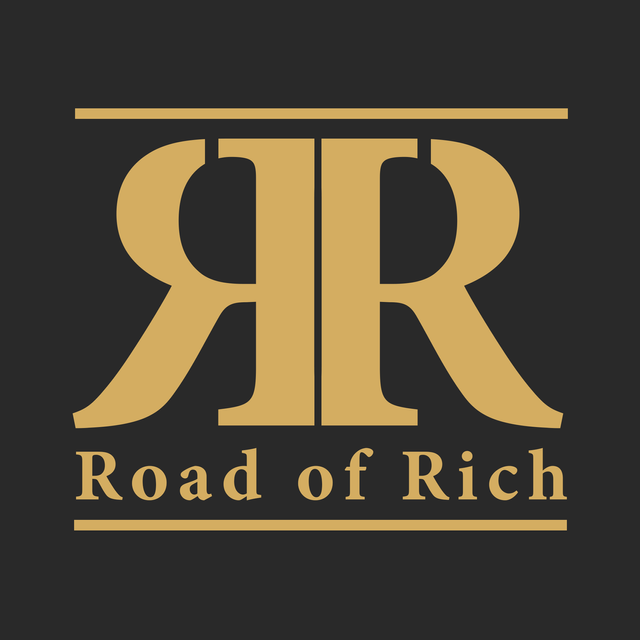 Hello Steeminas! We are Road Of Rich (ROR) Team and We are very excited to announce ROR informaiton throwgh an official account.
We think 2019 is the year of the blockchain game. However, compared to popular games in the established game industry, the level of blockchain game's graphics, story completion, contents are far behind. It was sad that only gambling blockchain games were played by a small number of users. There have been a lot of great blockchain games recently, but it's still a lot to be upgraded.
So, ROR is going to introduce next-generation blockchain games that combine fun, completeness, and profitability that haven't been in the blockchain game market.
For this, many game professionals have been closely involved in the ROR project for a long time. Since we've been doing this behind closed doors, please look forward to the opening of our beta version.
What is Road Of Rich (ROR) ?
Road of Rich(ROR) is an Economic Strategy Simulation RPG game.
In this game you can collect and trade resources through various activities such as combat, gathering, and trading using mercenaries.
To be the great merchant each player must hire mercenaries for Combat, Collection, Mining, and Trade, and the Growth of Mercenaries can help them gain a competitive edge.
It's an Economic Strategy Simulation (SRPG)game that pioneered its own play route and became the best merchant.
All players can play games in the direction they want.
All players' activities are closely interconnected and can sometimes co-work or compete.
Afterwards, the grown mercenary can enjoy playing games through various activities, such as the following.
1.Mercenary - The basic elements of game play. We will foster various mercenaries and use them for all activities such as combat, trade, etc.

2. Mining & Collecting - ROR allows mining and gathering to obtain resources. Resources can be gained by mining & collecting. Mercenaries will be grown through mining & gathering.

3.Dungeon - You can acquire valuable resources through warfare in dungeon, gain experience(EXP) and grow mercenaries.

4.Trade - Trade allows you to sell resources, local specialties, items, and mercenaries to each village.

5.Guild warfare - The town's top investor can establish a guild and build a community. Players can join and collaborate on guilds and use communion (guild warfare) to make war between guilds and consequently plunder resources.

6. Investment System - Invest in a village to become a top investor and receive taxes from the town. You can become a top investor and manage your town.

7.Item system - One of the biggest features of ROR game is that all items are created only through production. All items are made only in individual houses or production facilities. The manufactured item can be used by the player and can be traded. Resources from collecting, mining, and fighting are all used to make items. So in the ROR game, all resources are used meaningfully.
Players can gather resources and trade items to become a competitive player in ROR world.

8.Token Economy -The most attractive property of RORS token economy is that 100% of the paid payment amount (Game sales) are distributed to token holders and the game players as reward.
The reason why the system is designed to allocate 100% of the paid payment amount (game sales) is to make the most of token economy within the ROR ecosystem and to eliminate unnecessary payment. This enables game users to establish ecosystem where they can enjoy higher profits while consuming economic costs.
For more details about token economy, we'll notice through @roadofrich account.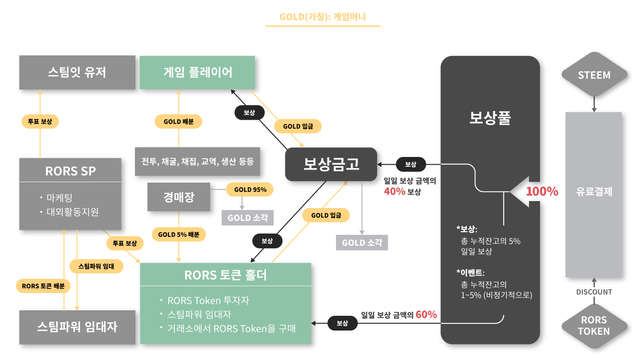 ROR Team has issued RORS Token using Steam Engine and we are going to proceed a private sale before the prototype opens.
We'll guide you through more details, including game information, token allocation, token economy, token sale schedule, and more.
The ROR homepage website is being prepared quickly and we will open it soon.
We'll keep you posted on @roadofrich and @ai-channel for details, images and news about the game.
Thank you.
ROR Public Discord Channel https://discord.gg/vyPHGk6
*The In-Game screen may be different from the actual Play Screen as an example screen.
All images were produced by Zip-Lab and @ai-channel teams.