Road Of Rich Yeongwol Şehri Itemleri
Road of rich oyununda şuan sadece Kore ülkesi açılmış durumda ve Kore'nin belli başlı şehirlerini görebiliyoruz.
Oyunda itemler ile para kazanılyor. Her şehirde farklı itemler elde ediyorsunuz.
Hangi itemin ne kadar ettiği henüz bilinmiyor.
Ben Seoul'un hemen yanında bulunan Yeongwol şehrine elimde bulunan karakterleri göndererek orada bulunan itemleri toplamaya başladım.
İtemleri toplamak için ' Silkworm Farm ' kısmına gitmemiz gerekiyor.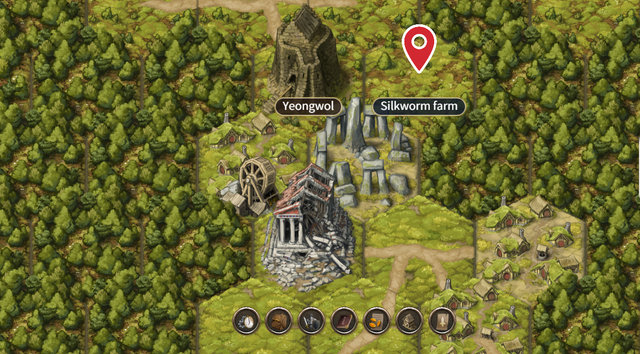 Yeongwol şehrinde toplayabilceğiniz itemler kumaş ve ipek olarak gözükmektedir. İtemlerin toplanma saati ise 6saat 3 dakika olarak ayarlanmış.