RISE, a growth value incubator, will be officially opened for registration from October 10
The RISE platform will be open for registration to users worldwide on October 10, according to official news. The launch of the RISE platform will bring a growing economic experience of innovative value to users around the world.
RISE Financial Holdings Group is a comprehensive financial services group established in Singapore in 2016. RISE is a digital financial platform with digital asset trading, industrial investment and financial services as its core. RISE is technology-driven. It uses block chain technology and token economy to accelerate the 12 auxiliary application industries, and finally realizes the "1+12+N" combined acceleration, thus achieving an integrated digital financial industry platform and providing comprehensive financial services for enterprises, financial institutions and individuals.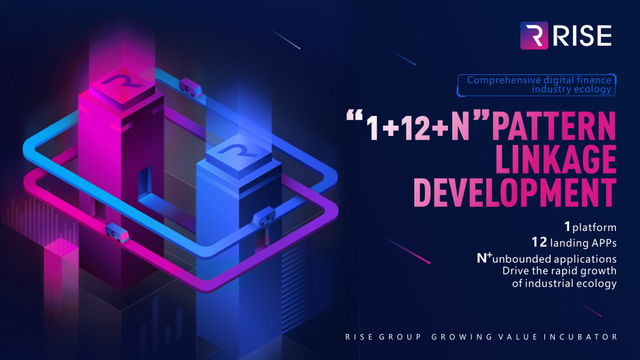 Platform and ecology are an inseparable whole. RISE has always attached great importance to ecological construction. It has harnessed the troika of "technology", "new finance" and "ecological application" to create "integrated digital financial industry ecology". Through the construction of nodes at the bottom of the public chain technology, RISE has taken the initiative to carry out digital transformation.
Every node in the public chain is a community of interests and will work with RISE Financial Holdings to promote the healthy operation of ecology and speed up the application. In addition, RISE is actively engaged in the construction of digital asset trading platform and related application services to provide enterprises around the world with more investment and financing methods including digital financing and complete diversified services with ecological value through the digital enabling industry.
In the future, RISE will continue to work with the world's top technology teams to innovate and develop more ecological applications in the digital finance industry, covering more application scenarios in various fields, and provide shared, symbiotic and win-win financial services for users worldwide.