This is looking better and better each day.
Bitcoin has a Challenger and it isn't Ethereum anymore....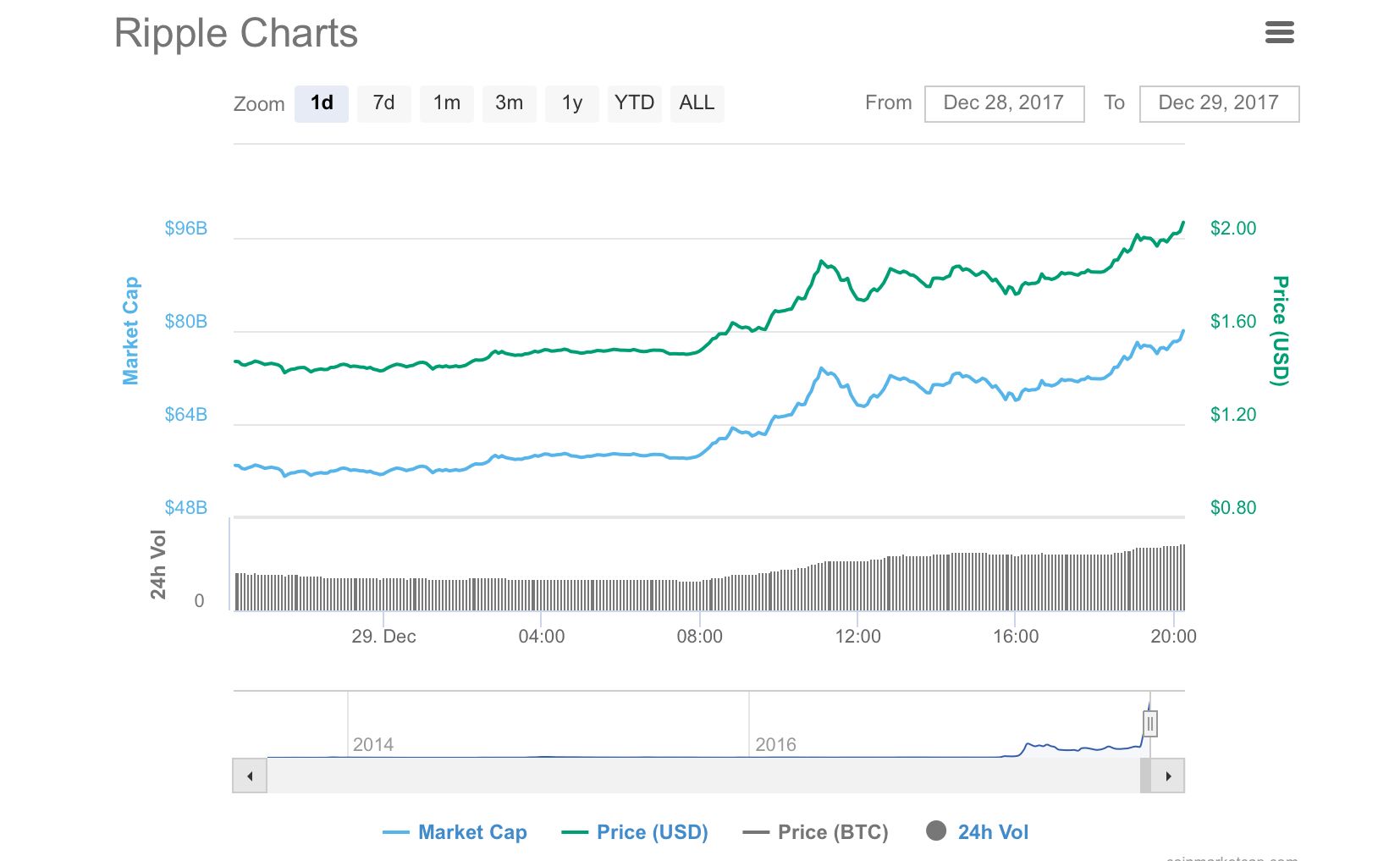 Chart: https://coinmarketcap.com/currencies/ripple/
You can buy Ripple (XRP) on Bittrex or Binance - You can send Steem dollars to Bittrex and buy there or send Bitcoin from Coinbase to Binance and exchange for Ripple - I am holding a little on both but I like Binance since they seem to give me Free coins (Air drops and forks on other coins)
You can also earn some extra Free Ripple on Earncrypto watching short videos and taking surveys ....