SBI Ripple Asia To Test Payment Channel Between South Korean And Japan By End Of Fiscal Year 2017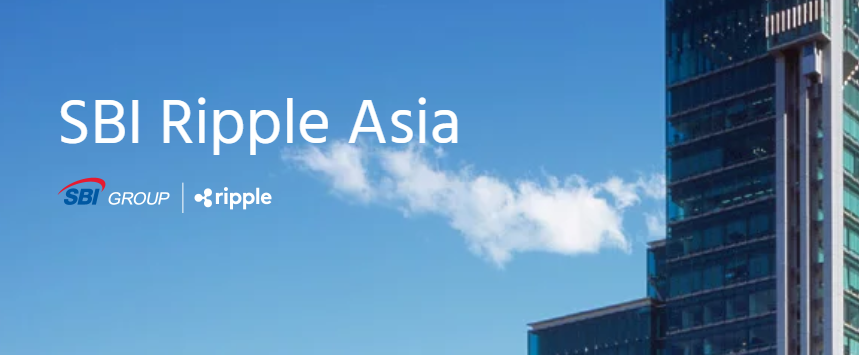 SBI Ripple Asia is set to test cross-border fund transfers between South Korea and Japan by end of fiscal year 2017. Although this isn't new news, they have yet to begin the testing (or announce it publicly). Any news of the testing going well or something along those lines will probably give XRP a little bump up in price.
The SBI Holdings unit will be working with the South Korean DAYLI Intelligence, who is provider of blockchain technology. The payments will experiment using Ripple's Interledger Protocol (ILP) to facilitate around the clock Real Time Gross Settlement (RTGS). The goal of this is to allow for payments at anytime, that are settled in a matter of seconds, and at a fraction of the cost of the current system, SWIFT.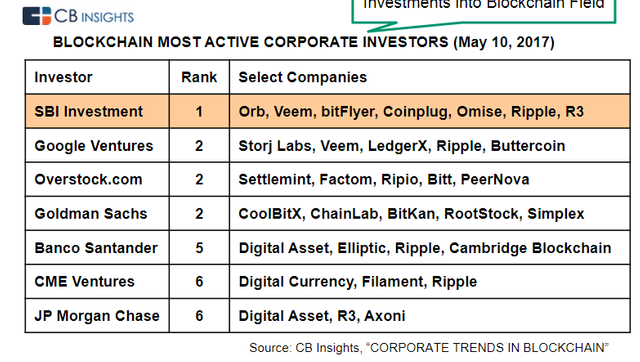 Photo courtesy of SBI Holdings 2017 Q2 Report
SBI Ripple Asia and SBI Holdings began a program in October to train engineers in the intricacies of blockchain and virtual currencies, as to advocate for further research and experimentation in the space.
SBI Ripple Asia leads a consortium of Japanese Banks that are experimenting with block-chain based transfers, including XRP. The group currently consists of more than 60 banks, plus Japan's major banks: Mitsubishi UFJ Financial Group, Sumitomo Mitsui Financial Group(SMFG), and Mizuho Financial Group.
South Korea's financial institutions have been looking into a solution for faster cross-border payments and SBI Ripple Asia is that solution. SBI Ripple Asia's goal is to open more corridors throughout the Asia-Pacific region, in which many countries lack a traditional financial system. Ripple currently has three offices located in the region: Singapore, India, and Sydney, Australia.
For those unaware, South Korea's Korean Wan (KRW) makes up about 50% of XRP's trading volume on any given day. It tends to fluctuate even higher, it can be viewed as negative for XRP investors to see the KRW/XRP pair dominating the volume most of the time. This is due to the fact that volume for XRP is coming from one region, and it's a tiny country compared to other nations.
XRP Price
For many Ripple followers, it has been known that $0.30 ceiling has been tested numerous times since the All Time High of $0.40 back in May. Everytime XRP climbs up to 0.30 it has come back down. Though looking at XRP's charts, it's been setting higher highs and lower lows for past four months.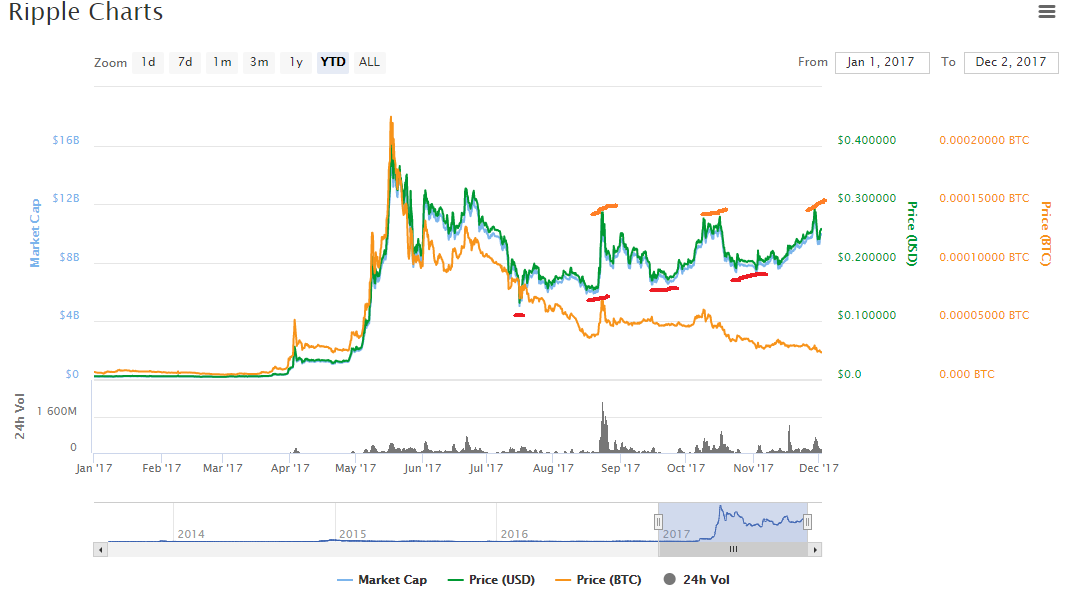 Chart courtesy of Coin Market Cap
Once Ripple breaks through the $0.30 barrier(smash through it, not just test in on the Korean Exchanges which will most likely derive the most trading volume) I expect it run up to around $0.50. Ripple has gained a lot of momentum this year, signing on over 100 financial institutions and is one of the most promising coins going into 2018. With many financial institutions customers looking for RTGS, Ripple is the answer for many of them.
My not so conservative guess (more of a hunch with the current market trend) is $1 XRP by January 1st, 2018. This would mean from current price ($0.256)a 4x growth and an increase from a $9.9 billion to a $~39 billion market cap.
It's only a matter of time before XRP is the standard for cross-border transfers, which is trillions of dollars every day. The Fedwire alone in the U.S. handled on average $2.1 trillion a day in 2005. That will only be the beginning for Ripple, as banks begin to use for transfers we will see Ripple trickle down stream to payment processors.
More and more consumers now want instant settlement, XRP can do the job better than any other digital asset out there currently. With current settlement times for domestic transfers in the U.S. taking up to a day depending on the time you initiate the transfer. For instance most banks do not complete same day fund transfers if the request is made after 5 P.M. Eastern Standard Time.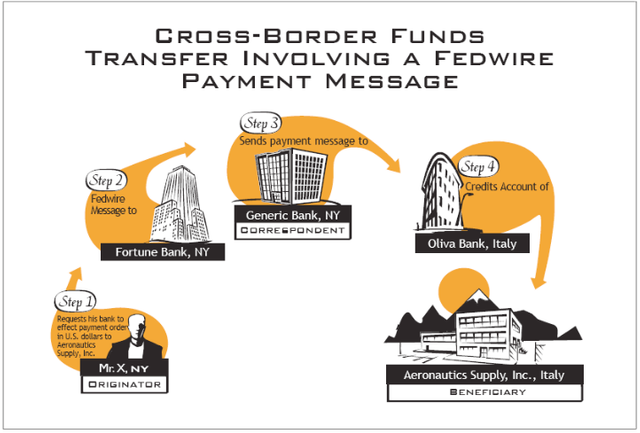 Photo courtesy of U.S. Department of Treasury
As you can see by looking at the photo above, it is a Charlie-Foxtrot when it comes to international fund transfers. Most of which take 2-5 days to transfer and false-positive transactions occure 6-8% of the time.
Tell me what you guys think about Ripple's future in 2018 in the comments below. I'm obviously bullish on this company.
If you liked this content, please upvote, comment, share, and resteem it!
Follow me @investoranalysis
Thanks!
Disclaimer:
This author currently has a stake in Ripple.

This is not investment advice, always do your own research. It is very important to do your own analysis before making any investment based on your own personal circumstances.