Dan Morgan: The XRP apettle grows especially in Asia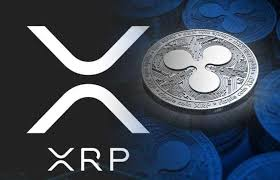 The price has fallen from $ 3 to today's roughly 36 cents. Still, however, XRP is experiencing a relatively interesting year. He was second in the CMC when Ethereum came over. Currently, it has almost 3 billion more market capitalization than ETH. The current situation was also expressed by Dan Morgan, one of Ripple's main international relations representatives:
"The biggest aperture for XRP is now definitely in Asia. They use our funds in particular for transfers of funds, because in these countries the banking sector is very overpriced. Therefore, it is logical that the greatest demand and liquidity is in the Asian markets. There, we certainly see the greatest potential for our products. "
The most successful cryptomania of this year?
However, it can not be said that Ripple has no place to move. And it is also aware of Morgan, who claims that regulation could help Ripple still. XRapid is doing pretty well. Each month, several new banks will join this network. Banco Santander and The National Commercial Bank (Saudi Arabia Bank) are just two examples.
By the end of the year, the situation of this cryptoma is still improving. XRP sales increased almost twice in the third quarter compared to the second quarter of this year. It also managed to transfer almost $ 50 million in Ripple in less than 2 seconds with a transaction fee of only 30 cents. And these are really decent numbers.
conclusion
Ripple's CEO, Brad Garlinghouse, said that even a few bigger banks could be added to XRapid even a year ago. And that could really blow Ripple and stabilize his position second.