Banks that support Ripple (XRP)
Ripple is a global financial settlement solutions provider that allows the world to exchange value just as how it exchanges information which Ripple calls the "Internet of Value" or (IoV). Money transactions would occur across global networks and in real-time. It also lowers the total cost of settlement in banks by allowing them to transact instantly, directly and with certainty of settlement. There is a much need to better cross-border payments around the world, thus banks all over the world are partnering with Ripple to improve their offerings.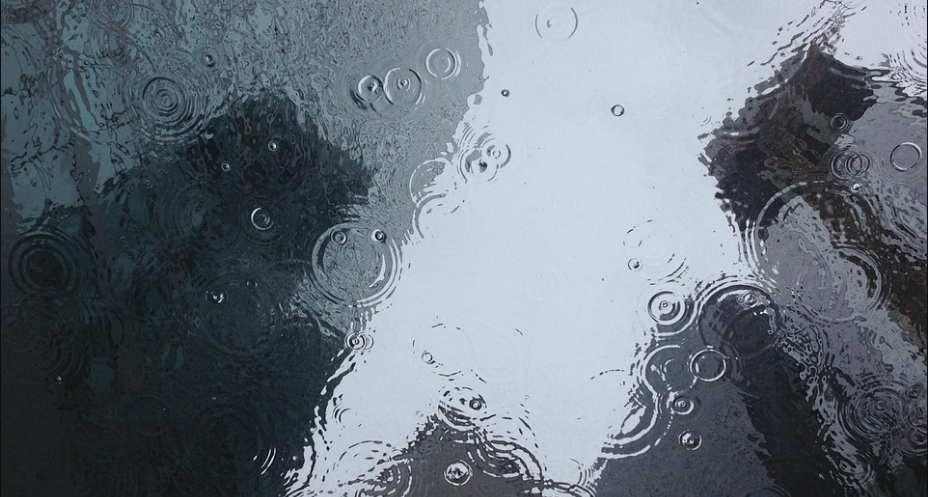 XRP is intended to be used primarily by banks and institutions. XRP can settle payments in just 4 seconds, 900x faster than Bitcoin and 2700x faster than traditional systems. The transaction cost is 1,400x cheaper than Bitcoin and it can handle 1,000 transactions per second which is far more scalable than BTC with 3 to 6 TPS and ETH with 15 TPS.
To show you the overwhelming support of banks around the world to Ripple, here is a list them:
- Standard Chatered - https://www.sc.com/sg/
- UniCredit - https://www.unicreditgroup.eu/en.html
- Bank of America Merill Lynch - https://www.bofaml.com/content/boaml/en_us/home.html
- RBC - http://www.rbc.com/canada.html
- Westpac - https://www.westpac.com.au/
- Santander - http://www.santander.co.uk/uk/index
- BMO - https://www.bmo.com/main/personal
- CIBC - https://www.cibc.com/en/personal-banking.html
- UBS - https://www.ubs.com/sg/en.html
- NAB - https://www.nab.com.au/
- Mizuho - https://www.mizuhobank.com/index.html
- CBW Bank - https://secure.cbwbank.com/Pages/Default.html
- Reise Bank - https://www.reisebank.de/
- Cross River Bank - https://www.crossriverbank.com/
- SCB - http://www.scb.co.th/en/home
- NBAD - https://www.nbad.com/en-ae/personal-banking.html
- Axis Bank - https://www.axisbank.com
- SHRB - http://www.shrbank.com/
- ATB Financial - http://www.atb.com/Pages/default.aspx
- Fidor Bank - https://www.fidor.de/
- Accenture - https://www.accenture.com/
- AstroPay - https://www.astropay.com/
- Australia and New Zealand Banking Group  - http://www.anz.com/about-us/
- BNP Paribas - http://www.bnpparibas.com.sg/en/
- CGI Global  - https://www.cgi.com/en
- Commonwealth Bank of Australia  - https://www.commbank.com.au/
- D+H - http://www.dh.com/
- DBS Bank - https://www.dbs.com.sg/
- Earthport - http://www.earthport.com/
- Infocomm Development Authority of Singapore (IDA) - https://www.tech.gov.sg/IDA.html
- IntellectEU  - https://www.intellecteu.com/
- RBC Royal Bank - http://www.rbcroyalbank.com/personal.html
- Rabobank - https://www.rabobank.com/en/home/index.html
- Royal Bank of Scotland - http://www.rbs.com/
- Saldo.mx - http://www.saldo.mx/
- Shanghai Huarui  - http://www.shrbank.com/
- Tasgroup - http://www.tasgroup.eu/
- TD Bank Canada - https://www.tdcanadatrust.com/products-services/banking/index-banking.jsp
- Volante  - http://www.volantetech.com/
- Yantra - http://www.yantra.com.sg/
- Western union - https://www.westernunion.com
- The Ashikaga Bank, Ltd. - http://www.a-bank.jp/
- The Awa Bank, Ltd. - http://www.awabank.co.jp/kojin/
- AEON Bank, Ltd. - http://www.aeonbank.co.jp/atm/en/
- The Senshu Ikeda Bank, Ltd. - http://www.sihd-bk.jp/
- The Iyo Bank, Ltd. - http://www.iyobank.co.jp/
- Oita Bank Co. Ltd. - http://www.oitabank.co.jp/
- ORIX Bank Corporation - http://www.orixbank.co.jp/
- The Gunma Bank, Ltd. - https://www.gunmabank.co.jp/ir/library/en/
- The Keiyo Bank, Ltd. - http://www.keiyobank.co.jp/
- The San-in Godo Bank, Ltd. - http://www.gogin.co.jp/www/toppage/0000000000000/APM03000.html
- The Sikoku Bank, Ltd. - http://www.shikokubank.co.jp/
- The 77 Bank, Ltd. - https://www.77bank.co.jp/english/top.htm
- THE SHIMIZU BANK, LTD. - https://www.shimizubank.co.jp/english/
- The Juroku Bank, Ltd. - http://www.juroku.co.jp/
- Shinkin Central Bank - http://www.shinkin-central-bank.jp/e/
- Shinsei Bank, Limited. - http://www.shinseibank.com/
- SBI Sumishin Net Bank, Ltd. - https://www.netbk.co.jp/wpl/NBGate
- Suruga Bank Ltd. - http://www.surugabank.co.jp/surugabank/index.html
- Seven Bank, Ltd. - http://www.sevenbank.co.jp/english/
- Sony Bank Incorporated - http://sonybank.net/
- The Daishi Bank, Ltd. - http://www.daishi-bank.co.jp/
- Daiwa Next Bank, Ltd. - http://www.bank-daiwa.co.jp/
- The Chiba Bank, Ltd. - http://www.chibabank.co.jp/english/
- The Chugoku Bank, Limited. - https://www.chugin.co.jp/en/
- Tsukuba Bank, Ltd. - http://www.tsukubabank.co.jp/
- The Tokyo Star Bank, Limited - http://www.tokyostarbank.co.jp/profile/en/
- THE TOHO BANK, LTD. - http://www.tohobank.co.jp/
- THE TOCHIGI BANK, LTD. - http://www.tochigibank.co.jp/
- THE NISHI-NIPPON CITY BANK, LTD. - http://www.ncbank.co.jp/kabunushi_toshika/annual_report/
- The Nomura Trust and Banking Co., Ltd. - http://www.nomura-trust.co.jp/
- THE HACHIJUNI BANK, Ltd. - https://www.82bank.co.jp/english/
- The Hyakugo Bank, Ltd. - http://www.hyakugo.co.jp/english/2012_english_index.htm
- The Hiroshima Bank, Ltd. - http://www.hirogin.co.jp/eng/
- The Fukui Bank,Ltd. - http://www.fukuibank.co.jp/
- North Pacific Bank, Ltd. - http://www.hokuyobank.co.jp/
- THE HOKURIKU BANK, LTD. - http://www.hokugin.co.jp/
- Mizuho Bank, Ltd. - https://www.mizuhobank.com/index.html
- THE MICHINOKU BANK, LTD. - http://www.michinokubank.co.jp/en/
- Sumitomo Mitsui Trust Bank, Limited. - http://www.smtb.jp/tools/english/
- The Musashino Bank, Ltd. - http://www.musashinobank.co.jp/
- The Yachiyo Bank, Limited. - http://www.yachiyobank.co.jp/english/index.html
- The Yamagata Bank, Ltd. - http://www.yamagatabank.co.jp/
- The Yamaguchi Bank, Ltd. - http://www.yamaguchibank.co.jp/ 
- The Bank of Yokohama, Ltd. - http://www.boy.co.jp/e/
- Resona Bank, Limited. - http://www.resonabank.co.jp/
- Bank of The Ryukyus, Limited. - http://www.ryugin.co.jp/