October 25, 2019 West Chester Rustin at West Chester Henderson Football Game
Summary: October 25 was the Golden Knights last regular season football game of the 2019 season. As with the previous week's game, both of the high schools are part of the West Chester Area School District, so of course there is a strong, but good-natured rivalry between the schools. This post contains a photo-essay from the game.
---
Original photo taken by

@remlaps
As Henderson's last home game of the season, the night was their Senior night, but the school managed to fit senior night activities and a marching band performance into the night's pre-game activities. Then, after two quarters of football, Henderson's dance team and Rustin's marching band played at half time. The marching band performances from both sides were awesome, and it was a reasonably comfortable fall night for watching football.
The game went well for Rustin, but must have been a disappointment for Henderson on Senior Night. Going into the game, Rustin had a 6-3 record, and Henderson's record was 3-6. At the end of the night, Rustin had added a (W) to their record with a 46-0 win over the Warriors.
---
Here is the box score
---
| Team | Location | Name | Q1 | Q2 | 1st Half | Q3 | Q4 | 2nd Half | Final |
| --- | --- | --- | --- | --- | --- | --- | --- | --- | --- |
| Rustin | Visitor | Golden Knights | 13 | 13 | 26 | 20 | 0 | 20 | 46 |
| Henderson | Home | Warriors | 0 | 0 | 0 | 0 | 0 | 0 | 0 |
The remainder of this post will contain a photo-essay from the game. If you're viewing this in steempeak.com, you can click on photos to make them larger. On other platforms, you might have to open them in new tabs.
Unless otherwise noted, all images are original photos that were taken by @remlaps.

---
Marching Bands
Henderson - Pregame Show
Nice to see that a couple of their football players are also in the marching band.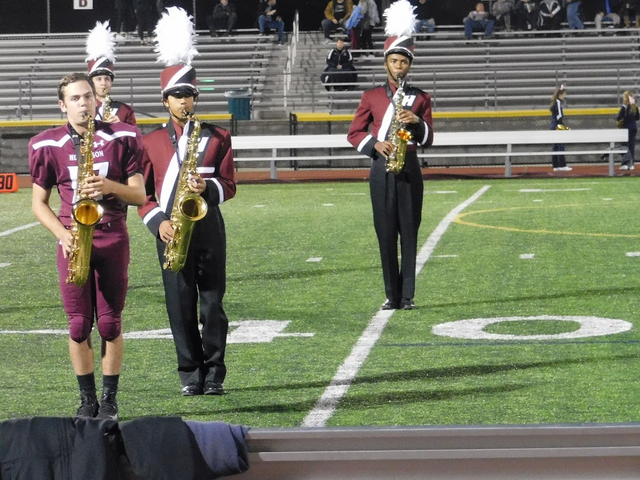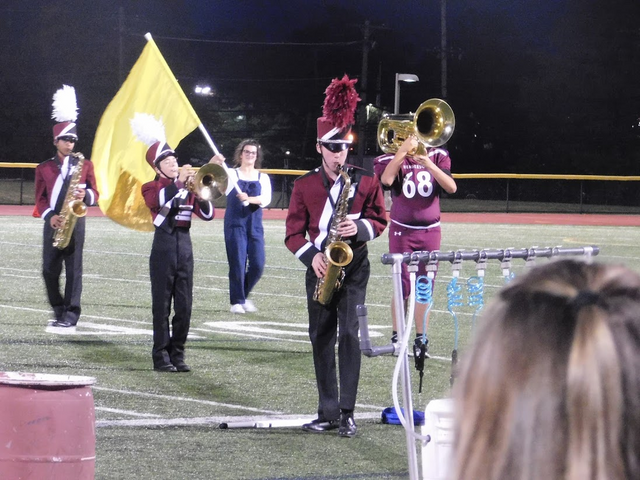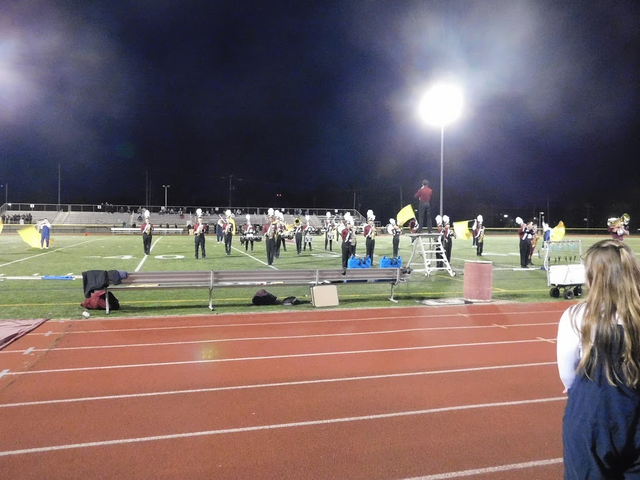 Rustin - Half Time Show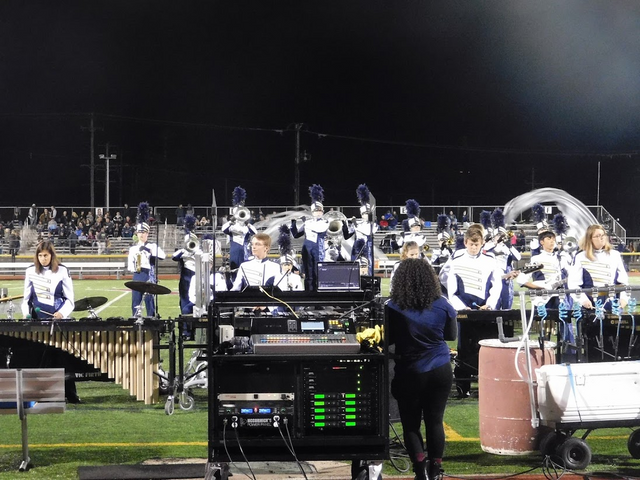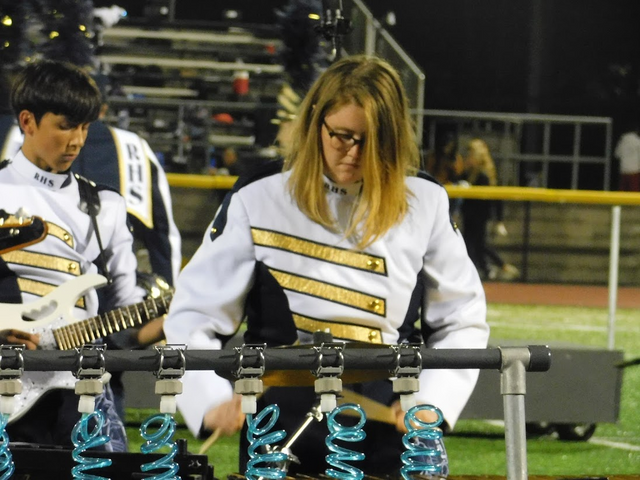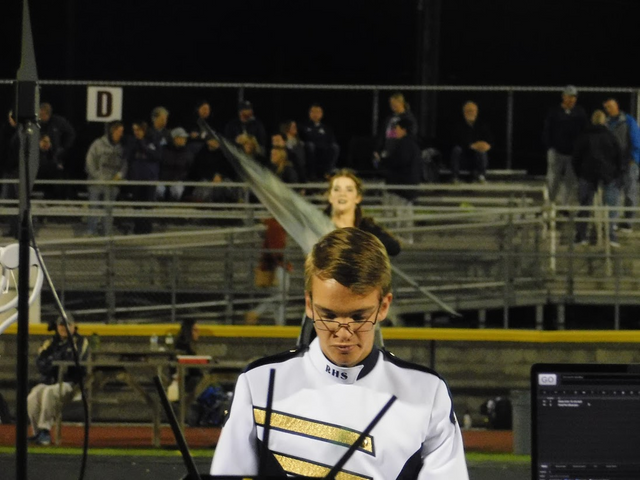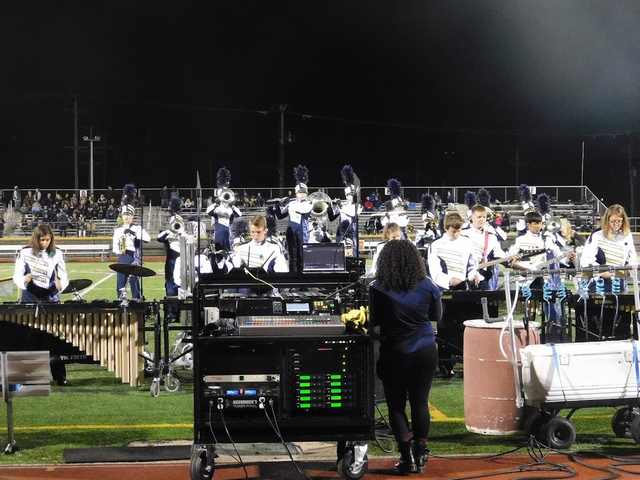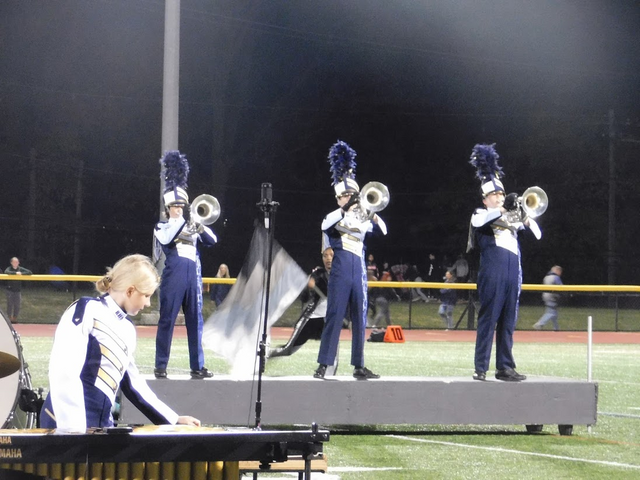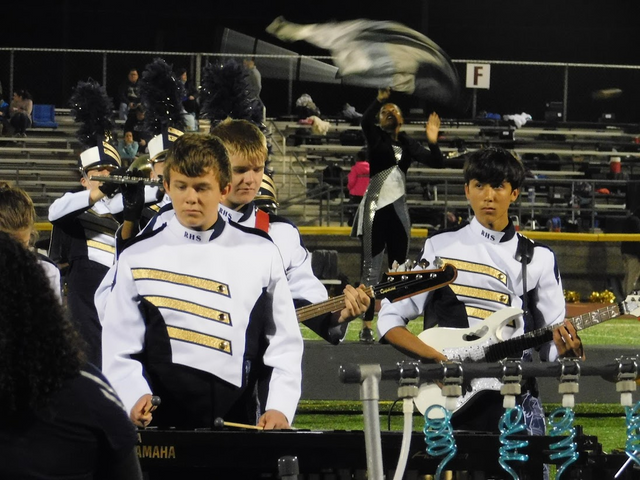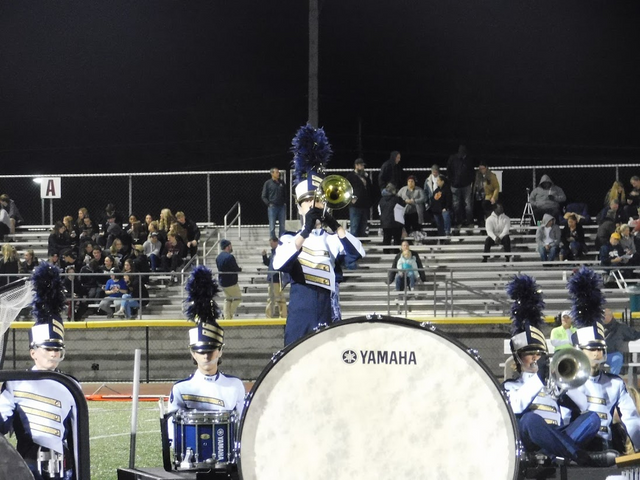 ---
Football
There's not much to say about this game, and it's been almost two weeks now, so I'm forgetting the play by play details, but Rustin controlled the ball throughout much of the game, and most of the usual numbers were called on both offense and defense. One thing I noticed was that #8 wasn't carrying the ball much, which I assumed was to make sure that he'd be fresh and injury-free when the playoffs started.
As the visiting team, Rustin dressed in white, and they have gold helmets.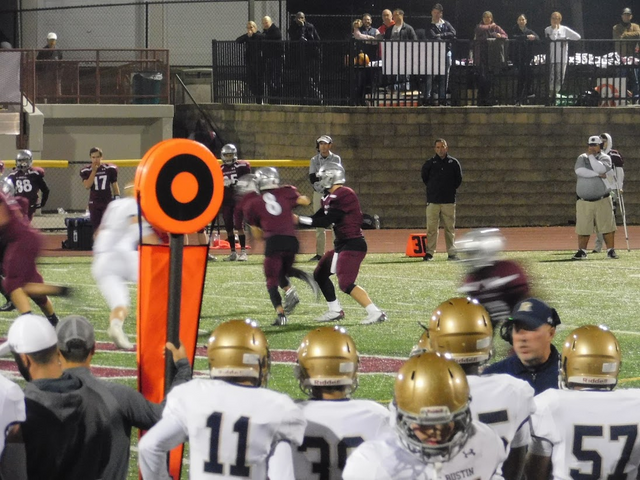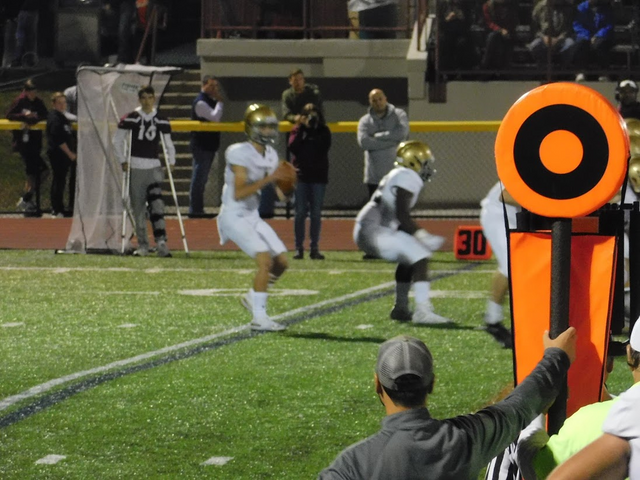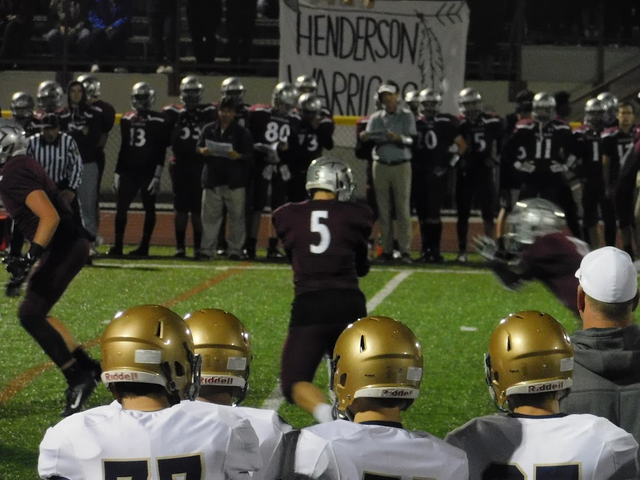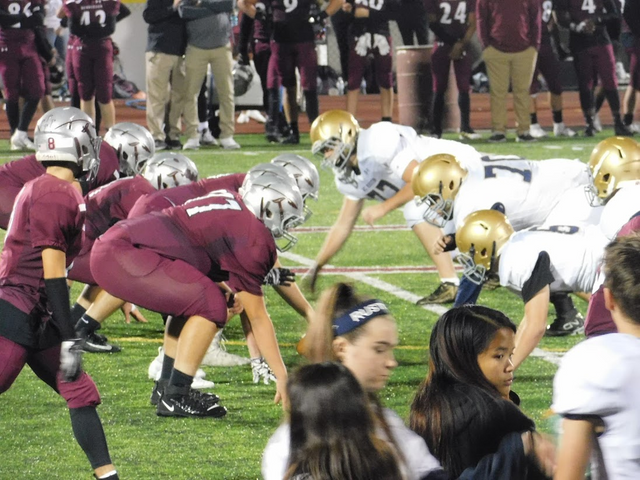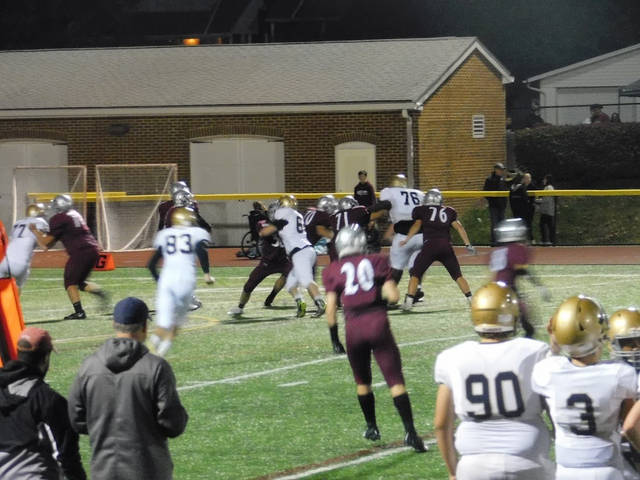 ---
Cheerleading and Henderson's dance team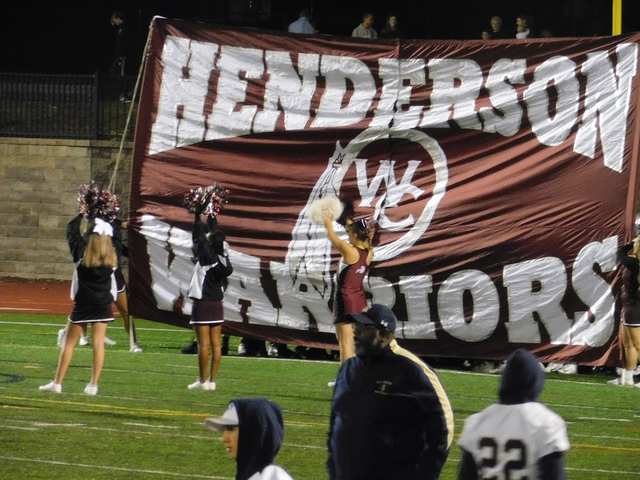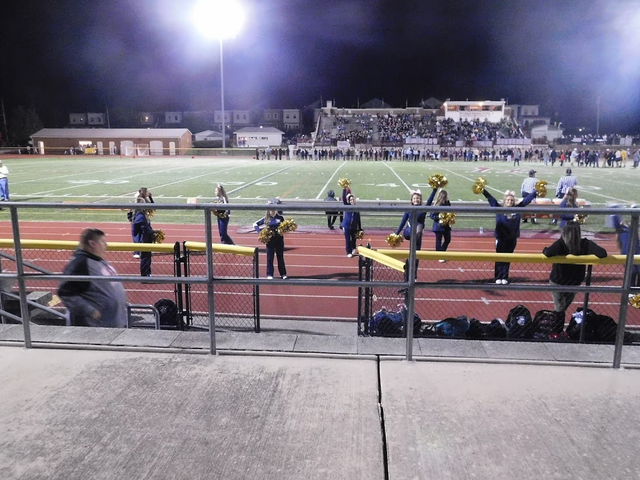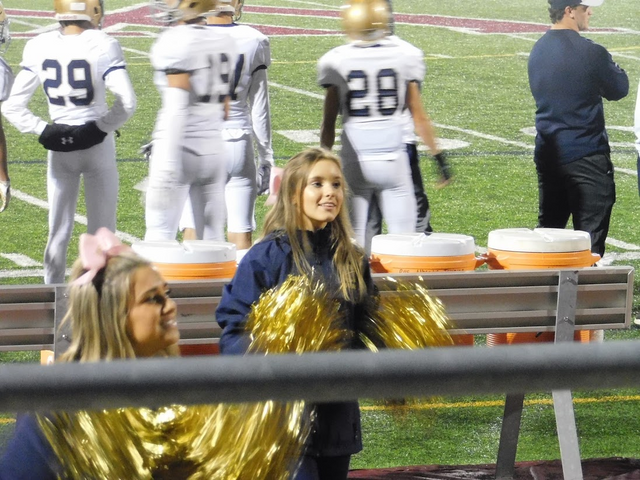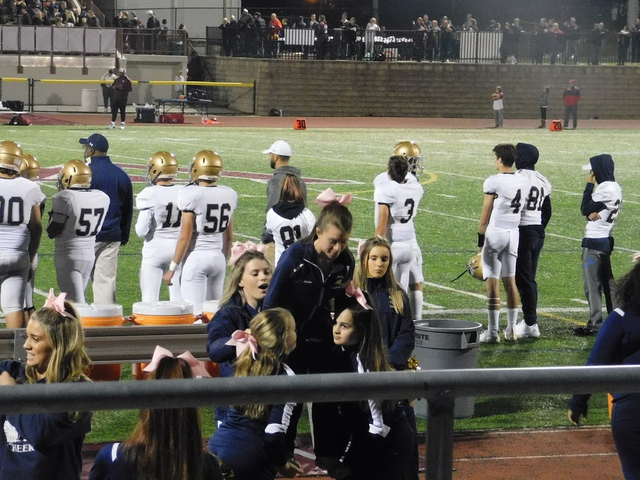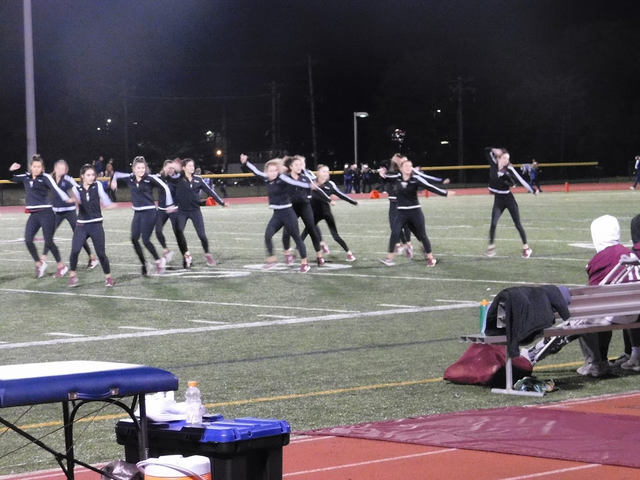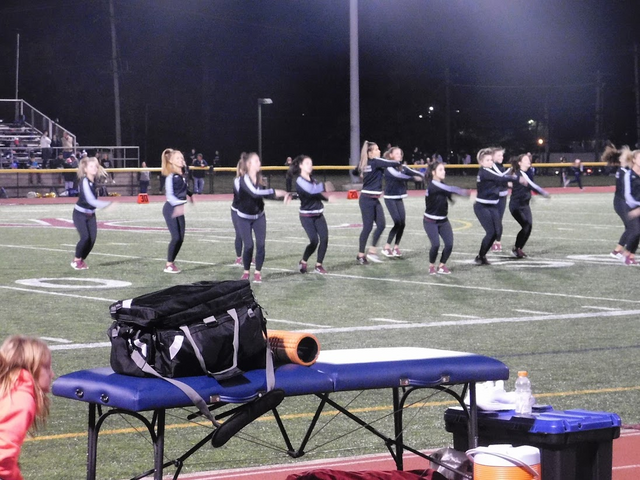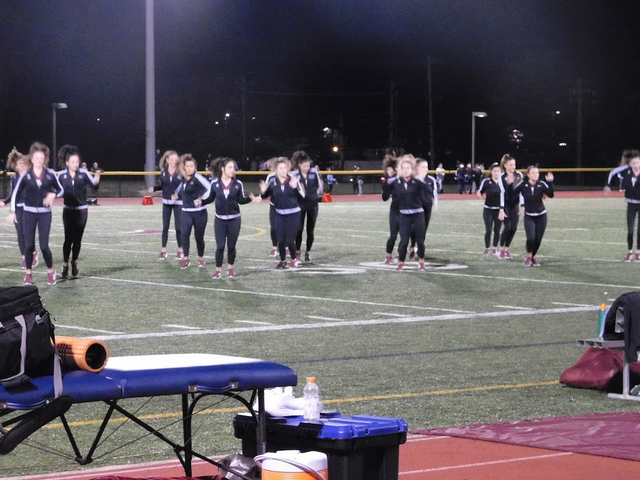 ---
Marching bands in the stands
Henderson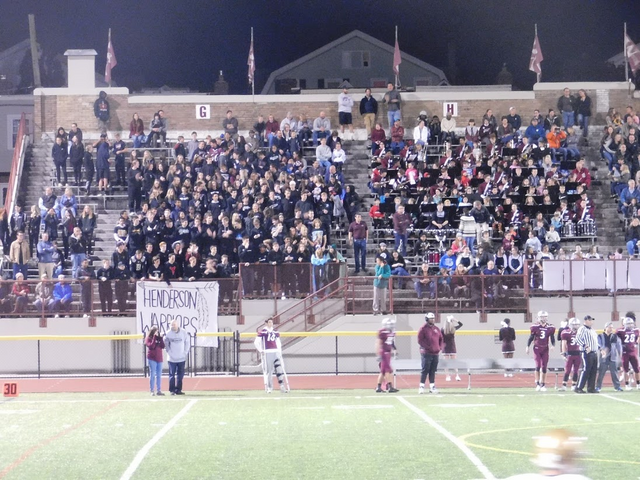 Rustin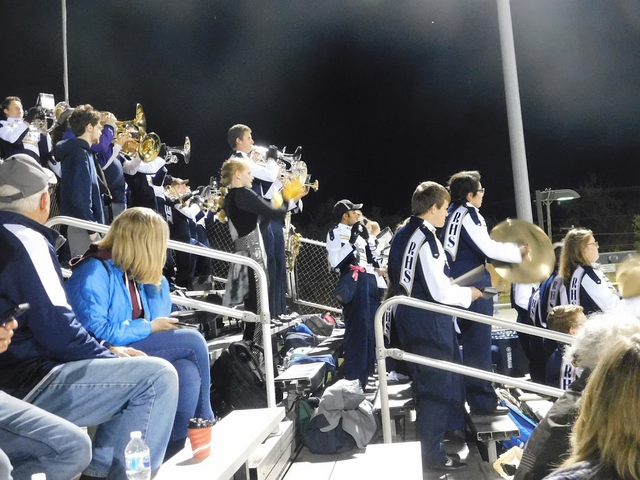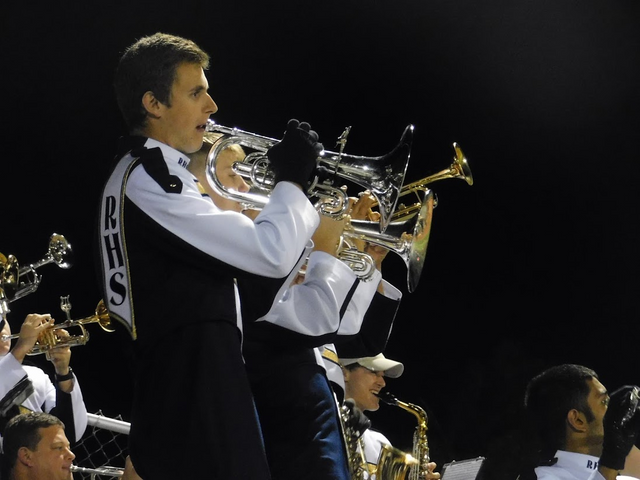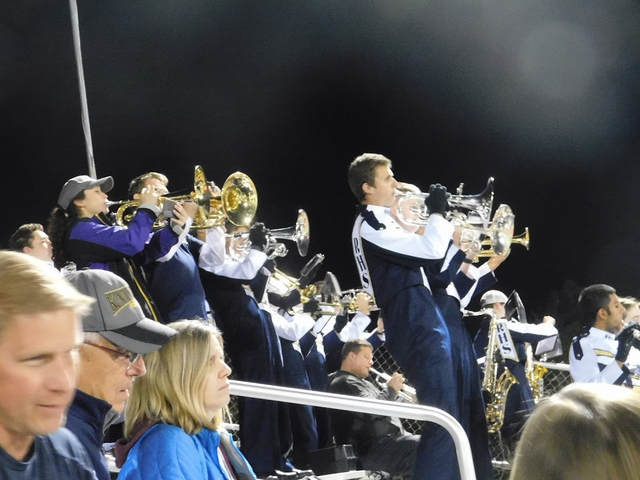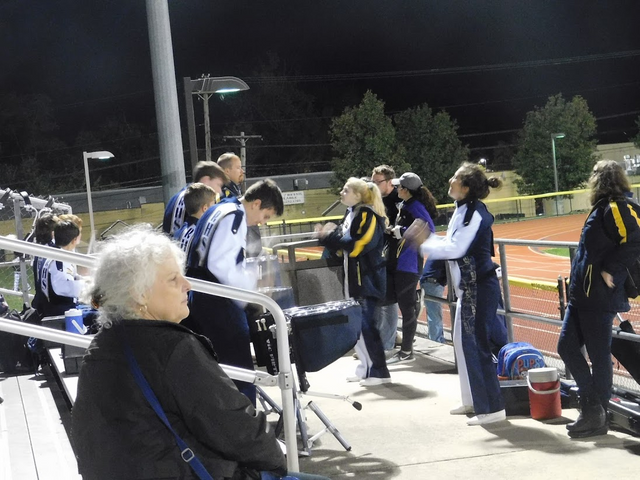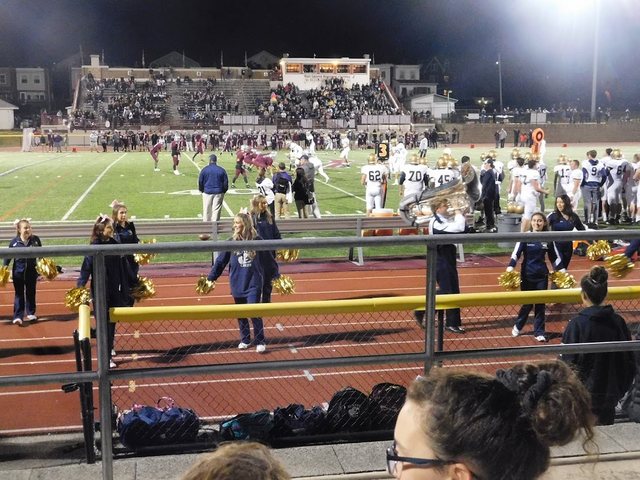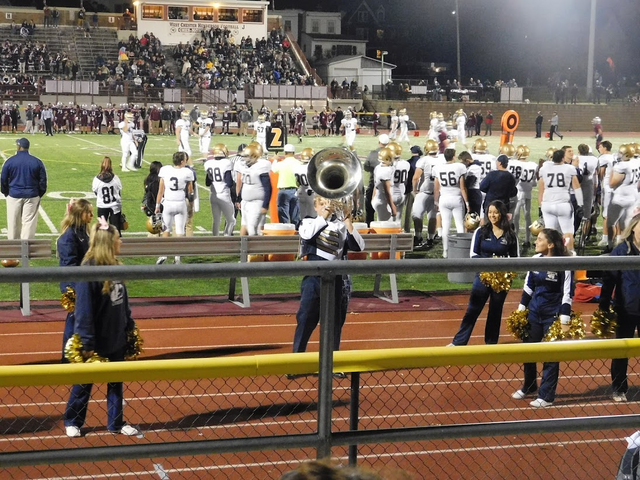 ---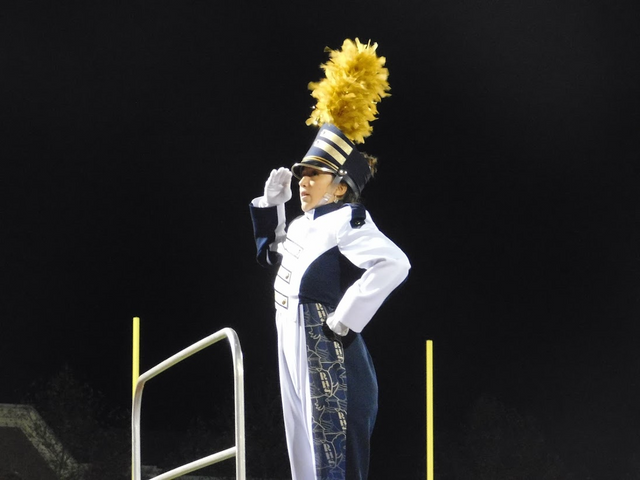 It was a great way for Rustin to end the regular season, bringing their regular season record to 7-3, and qualifying for the playoffs, seeded #7 out of 16 in the PIAA District One, Class AAAAA. Going into the playoffs, Rustin was ranked #2,891 in the nation, 87 in the state, and 21 in class AAAAA. Now, after the Upper Dublin game on November 1, those ranks have improved to #2,358 in the nation, #77 in the state, and #17 in Class 5A. Rustin is still alive in the playoffs, going into the quarter-finals against West Chester East on November 8.
West Chester East is currently ranked #1,035 in the nation, #27 in the state, and #6 in class AAAAA. In addition to being ranked and seeded higher than Rustin, East also beat Rustin by a score of 27-7 when the two teams faced each other on October 18, so Rustin has their work cut out for them if they're going to get to the next round of playoffs!
All three of the West Chester high schools went into round #1 of the playoffs. In round 2, two of the schools remain. Last week, Rustin (seeded #7) beat Upper Dublin and advanced to round 2, and WC East (seeded #2) beat WC Henderson (seeded #15). Because the teams will face each other this week, only West Chester team will remain for round 3, the semi-finals. The full tournament brackets can be seen here.
Meanwhile, the marching band also finished out their band competitions for the year with the class-A competition in Allentown, on November 2. Congratulations to the band for a fantastic year!
Unfortunately, I don't think I'll be at the game this Friday, so keep your eye on Maxpreps for scores after the game.
And here is the rest of the 2019 schedule for the marching band
Saturday Competitions: (ALL)
- 9/28: USBands Competition @ Boyertown
- 10/19: PA State Championships @ WCU
- 10/26: HOME SHOW!!! USBANDS REGIONAL @ Rustin
- 11/2: USBands A Class National Championships (Allentown)
Parades: (All) Times TBD
- 7/4: Thornbury Delco 4th of July Parade
- 10/23: West Chester Halloween Parade
11/10: West Chester Veteran's Day Parade
12/6: West Chester Old Fashioned Christmas Parade
Here's the full 2019 football schedule:
all games are at 7pm
Regular Season
- 8/23 - AWAY @ Sun Valley - Rustin 53 / Sun Valley 7 (W)
- 8/30 - HOME vs Great Valley - Rustin 47 / Great Valley 7 (W)
- 9/6 - HOME vs Kennett - Rustin 7 / Kennett 12 (L)
- 9/13 - AWAY @ Oxford - Rustin 46 / Oxford 23 (W)
- 9/20 - HOME vs Avon Grove - Rustin 28 / Avon Grove 14 (W)
- 9/27 - HOME vs Coatesville - Rustin 7 / Coatesville 31 (L)
- 10/4 - AWAY vs Chichester - Rustin 28 / Chichester 6 (W)
- 10/11 - HOMECOMING vs Unionville - Rustin 28 / Unionville 7 (W)
- 10/18 - HOME vs WC East - Rustin 7 / WC East 27 (L)
- 10/25 - AWAY vs WC Henderson - Rustin 46 / WC Henderson 0 (W)~~
Regular season record: 7 wins, 3 losses (5-2 conference record)
Playoffs
- 11/1 - HOME vs. Upper Dublin - Rustin 23 / Upper Dublin 0 (W)
11/8 - AWAY vs. WC East (District 1, Class 5A quarter-finals)
---

The @rgkmb-unofficial account is an experimental account that is operated by Steve Palmer (@remlaps). The account's purpose is to demonstrate the viability of a fund-raising model that is based on use of the Steem block chain in the community. For more information, see our introductory post: Introducing Steem to the Rustin Golden Knights Marching Band
---
Thank you for your time and attention.
---

Posted by Steve Palmer (@remlaps)