Please join the survey for my dissertation research and earn some coins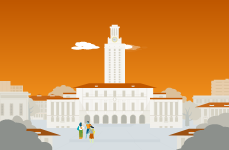 Dear Fellow Steemians,
This post is to invite any interested members of Steemit to complete a short survey about your Steemit activities. The survey is related to the completion of the dissertation project of Soyoung Park who is a doctoral student in Media Studies at the Moody College of Communication at the University of Texas at Austin. Upon completion of the survey, you will receive 2-STEEM coins.
[Please this is not spam really.. as you can see from my wallet history, all users have received their rewards for their participation, this is really challenging to recruit users on this platform ;-)]
This survey will ask about your value-making activities on Steemit and your personal data practices. Your participation is voluntary and you may stop your participation at any time. All information collected for the study will be kept confidential and used for scholarly research purposes only.
This should take no more than 15 min. If you are interested, please check out this link: https://utexas.qualtrics.com/jfe/form/SV_ePzVeLUf8BCladf
Thank you in advance for your participation! Your voice will be a vital part of this research.