Hacked & Scammed But Still We Stand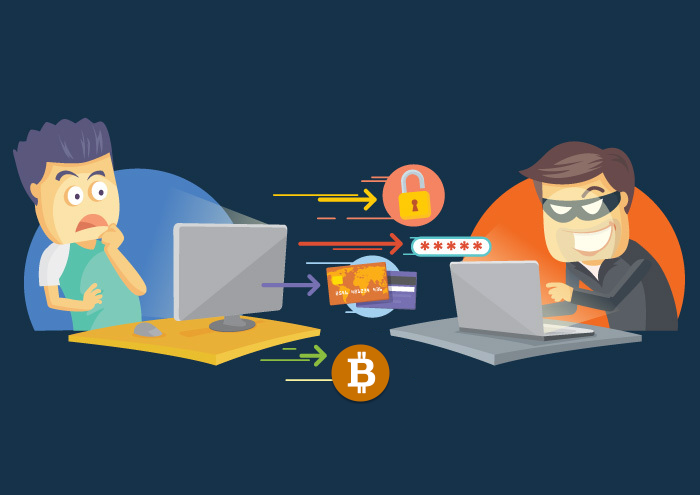 I'd like to extend my sincere apologies to my awesome (and patient) subscribers for the long hiatus. Due to the Nicehash hack along with a Micro-btc scam, our long-time funds have disappeared and motivation to write, eat, sleep, think has been extremely difficult to say the least.
I cannot stress this point enough: Please do your due diligence before investing in a company or service! Contact information, phone numbers, emails, business location, google map location, company team image cross-referencing with stock photo databases, customer reviews, reddit reviews, whois background checks and server host reviews. If anything seems shady or odd, drop and block immediately.
No point in reporting them to any agencies as there are so many cases of theft and fraudulence over the web, the honest truth is that no one cares...or at least that's been my impression. This continues to feed the trend as repercussions for illicit actions are practically non-existent, unless the breach is an extremely large sum and even then they are highly unlikely to be taken down.
Our crypto community is under daily attack not just from individuals in their parents' basements, but entire teams all over the globe of professional thieves looking to exploit any weakness they can find. The time for accepting and using convenient internet services in exchange for our personal information is over. This is the price we have to pay by trading in the bankster corrupt system for our very own decentralized community. Now that Net Neutrality has been lost, all the more reason to be even more vigilant and look for ways to protect our privacy and circumvent government control.
In more positive news, I am currently working on a three-part recipe for healthy street tacos that will challenge your views on how something so easy can be equally healthy and scrumptious. Our plan is to have this recipe available on our lunch menu as well as a nearly perfected cheese/grain-less pizza that will make you nearly forget about the real thing (coming early 2018).
Sadly the hack and scam have set us back quite a bit, but we haven't lost hope in making our cookbook and eventually opening up a small cart or truck in order to save up for a full-service restaurant down the road. This is the dream.
Thank you to everyone for your positive and most excellent comments! I appreciate every single one. Keep up your own fight and our revolutionist movement will follow.
My contribution to the revolutionist movement will be to turn the recipes I post on this blog into The Revolutionist Cookbook and eventually open a restaurant where only cryptocurrency is accepted, where tipping won't be necessary as everyone will be paid full salaries and where simple and healthy ingredients will meet delicious cuisine. Like open source code, all of my recipes will be available to the public in full detail and any improvements offered will be embraced and possibly added to the menu in their perfected form. Any donations to the cause are much appreciated either by upvote or wallet below.
BTC:
1FFKXs4nDU4K5RJED7J4hKZb52Ku5nuFQV
LTC:
LgmcEdMJ1k6e7jY4DbwdTK5nsza9Y3FPHQ
XMR:
49SSmcAqEdECbze28knCJXU6DBzxF2raohnMuVvCQeJ1gqU4eXSXJKBiiZCF8kpy6VKjdUaiCH6CPY3FpP4sHzfgT1ga9us