Reviewhunt: Perform Simple Tasks with Your Social Accounts and Get Paid
Since the inception of social media platforms they have been the host ground for digital marketing and social marketing. Social media platforms serve as platforms for makers of products or services to engage with potential users of their products or services. The question is,
How Do You Utilize Your Social Media For Financial Outcomes
People underestimate the power of their social accounts. Imagine having up to a thousand followers on your social account, this means your posts shows on the feeds or timeliness of a thousand people, some of which will also share your post to their own page for their followers to view and that's how the cycle continues for your post reach.
Today I want to introduce a dapp where you can get paid for performing simple tasks with your social media. I introduce to you, REVIEWHUNT
What Is Reviewhunt
Reviewhunt is a dapp on the hunt platform where makers run and host social tasks for hunters to perform and get paid with hunt tokens. Reviewhunt is basically used to help new product makers to push out their products to a large audience using the power of the social accounts of the hunters, thereby making the hunters product influencers.
Some Amazing Features of Reviewhunt
A simple User Interface
Before reviewhunt, I was a bounty hunter, but I must say that this reviewhunt has one of the best user interface I have seen on other bounty platforms. Once you login, you scroll down to see all available tasks, click on anyone you wish to participate in and then check if you meet the requirements to participate in the task.
I prefer this new version of reviewhunt to the old version which has a lot of complications especially for non-steemit users who have to first get a steemit account and then connect it to their reviewhunt account. Also here, you do not need to connect your buzz channels, all you need is submission that isn't plagiarised and meets the requirements for the tasks.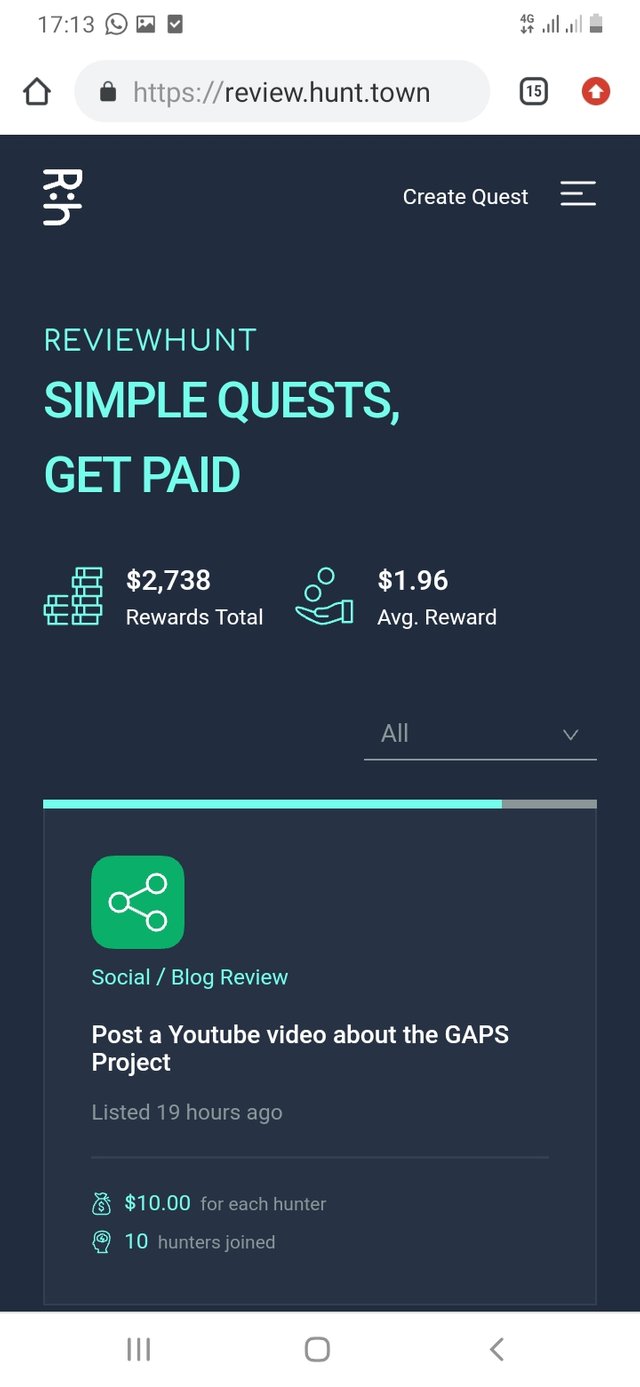 Register as a maker and a hunter
The reviewhunt team has set the dapp in such a way that you can be a hunter and a maker at the same time. That means you can perform simple tasks for other makers and at the same time create tasks for other hunters to perform and get paid. As a maker, you also get zero fees to create quests if you use hunt tokens.
Fast and Efficient payment
This is a big improvement from the previous version of reviewhunt. Here there is a stipulated amount you earn on each task once your entry has been approved. You earn USD pegged rewards which can be converted to hunt tokens later. Also payment is now faster than ever. You receive your payment 4 hours after your entry has been approved.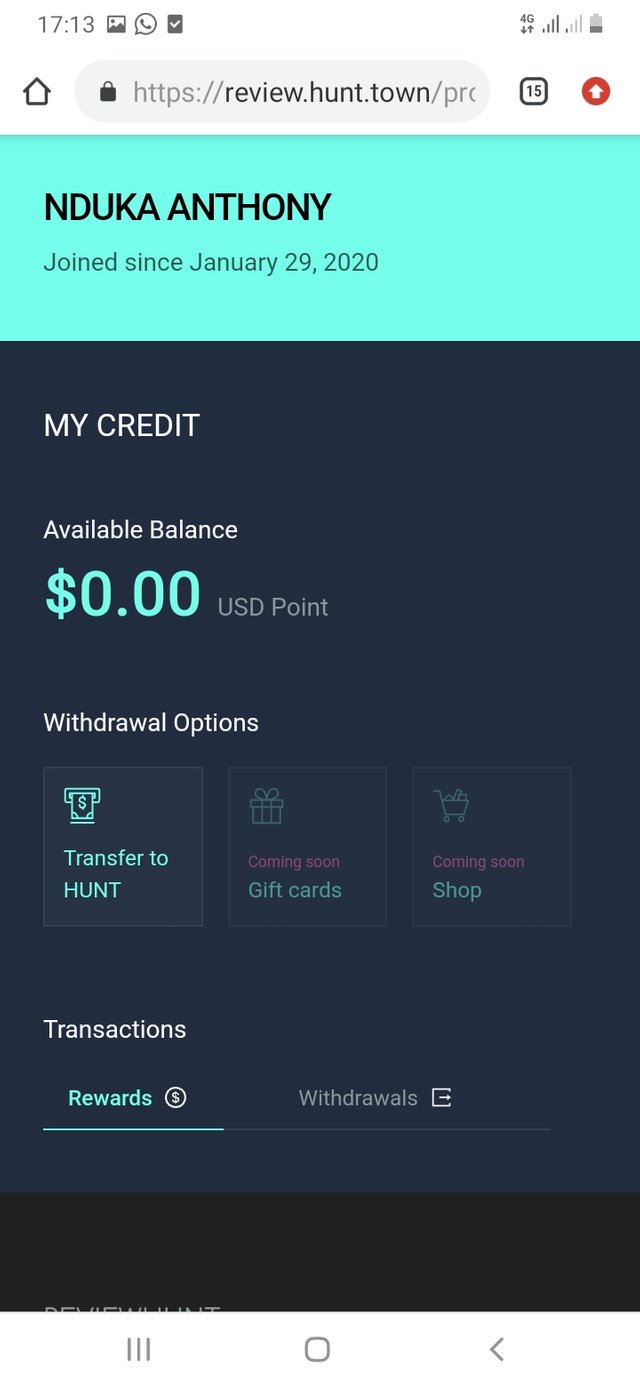 Conclusion
Now you can easily make money by utilising the power of your social media accounts. If you are yet to sign up, I don't know what's keeping you. If you have a Blockstack ID, you can sign up using your Blockstack ID and start earning for performing simple tasks.