LOL Hunt - Daily Curation of Funny YouTube Clips
Hi,
I would like to introduce a website where you can find, share and curate funny YouTube clips.
Why LOL Hunt?
Have you come across a funny video clip you'd love to let other people watch also, and looking for a better way to share it? Or find it difficult to search for your daily dose of laughter on YouTube?
If Yes, I would recommend checking https://lol.hunt.town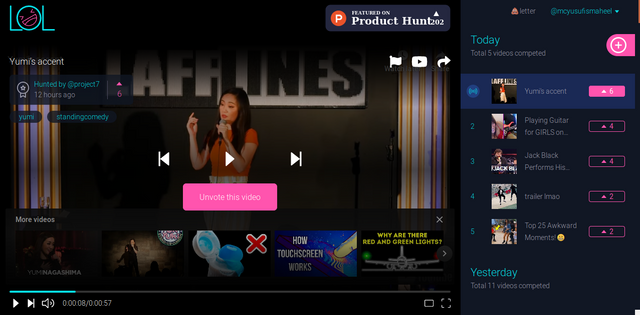 You can simply share and upvote videos you find interesting.
The website requires having a blockstack account ID to login, as it saves user's data securely on the decentralized storage.
Blockstack is simply a decentralized computing network and app ecosystem providing user-controlled login and data storage. Create your ID easily for free through https://browser.blockstack.org/sign-up.