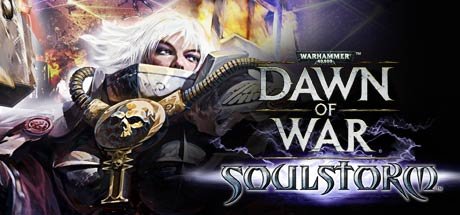 The last expansion pack for the first Dawn of War game, Soulstorm might be the weakest one. Despite having some interesting features, it is still not as good.
As in Dark Crusade, Soulstorm's campaign is a Risk-style conquest. This time players have to conquer a planetary system. There are several planets and a few moons. Someone who played Dark Crusade might think that there would be a lot more maps and that the game might be much longer, but this is not entirely the case. Each planet has only a few maps, 5-6 at most and each moon is just one map. As you might have guessed, this is not very impressive. The time to complete the game is very close as well. The reason for that are the maps themselves. All of them are large and have a lot of relic and critical locations. This makes each fight long and tedious. They can be fun in the short run, but for a longer playthroughs.
There are a few interesting things added to the game. The main being two new factions, Sisters of Battle and the Dark Eldar.
Sisters of Battle are a faction of the Imperium of Men, the same as the Space Marines and the Imperial Guard. They have some unique traits and abilities to differentiate them, but still retain some similarities, when it comes to weapons they use and vehicles. They rely mostly on flame-based weaponry, as well as any tank weapons. The most interesting ability they have are faith powers. They can be gained by upgrading the listening post. There can only be five possible upgrades, each is more expensive than the previous.
Dark Eldar are very much different. Their units are even frailer than the Imperial Guard. What they have are the speed and the firepower. Their heavy weapons are some of the deadliest in the game. Their vehicles are the fastest in the game, including their Raider transports that allow units to shoot from within them. Like the Tau, Dark Eldar do not have a static defense. What they do have are special global abilities powered by souls of your enemies! When an enemy is killed they will leave a soul where they died and a worker can come to collect that soul. Global abilities can be useful, or not that special. One of them is called Soulstorm, a vortex of souls that can move and damage enemies.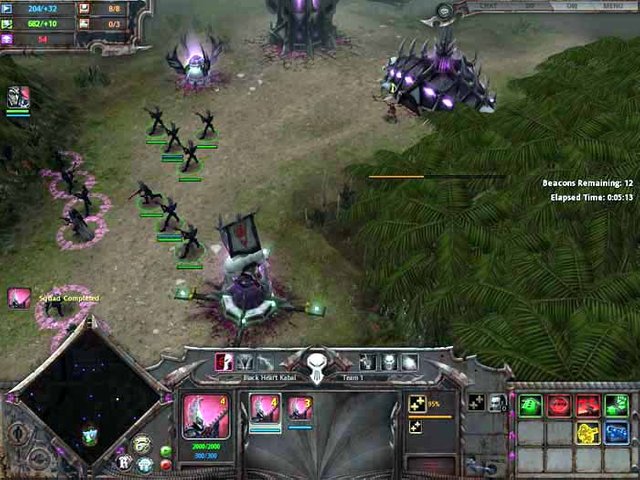 Another addition to the game are the fliers. They bring little and are mostly impractical. I was never impressed by how they were implemented. I would have preferred if the developers gave us other ground-based units that were missing from the previous games.
In the end, Dawn of War Soulstorm is not a bad game, it is just not nearly as good as the previous games in the series.
---
Images links: image 1, image 2
---
Hope you liked this! If you do, don't forget to upvote and resteem it. Also, make sure to follow @thewriterguy to stay updated about future posts.
If you are new, please check my older posts as well, you might like some of them. Remember, older posts need love as well :)