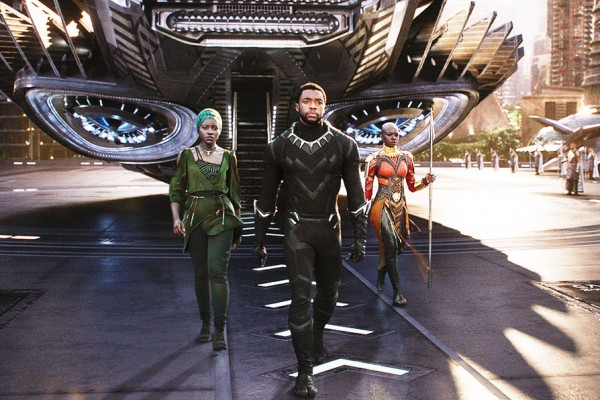 Image Source
1. It's very rare to find superhero films with extra-solid conflicts like the Black Panther story
Today's superhero films are often considered cliché and superficial. The problem being carried out will be over after the bright side beats the dark side. But the tragedy raised by Black Panther had the right level of complexity and disturbed the inner audience.
The story in this film is in a gray zone, both sides have a strong background. Conflicts that occur are also very close to our lives, so it is not difficult to feel empathy for every character in the story.
Black Panther is not just a story about aliens or evil monsters who want to destroy the earth. The Black Panther is full of social and political intrigue, a mirror for us that humans are sometimes more terrible when thirsting for the blood of their own brother.
2. The antagonist figures present are not market criminals, but strong characters with strong motivation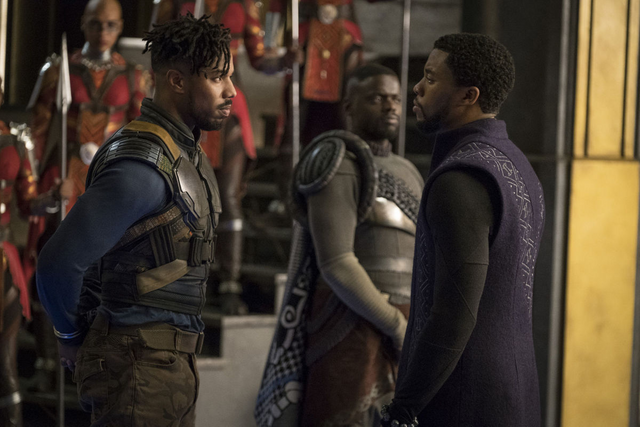 Image Source
Erik Stevens aka Killmonger is not a market criminal who is often used in ordinary action films. He was a soldier, a child, a man who saw all the things he loved most were brutally snatched by the cruel world.
He had a strong motivation to overthrow T'Challa from the throne. He also has a vision that on the one hand seems worthy of sympathy. Killmonger played by Michael B. Jodan is an antagonist who will make you feel dilemma.
3. All characters presented have prominent dimensions and roles in every minute of the story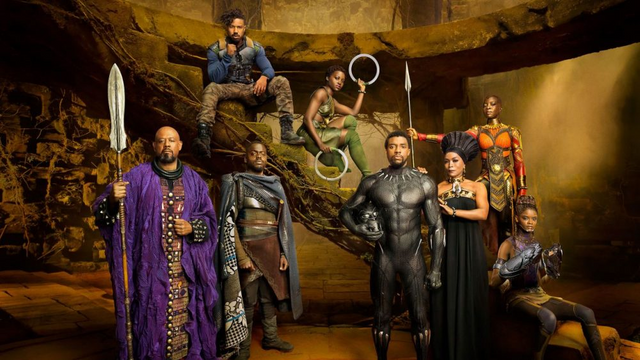 Image Source
Not only is T'Challa and Killmonger the center of attention in this film. Starting from Nakia the former lover of T'Challa as well as the secret agent Wakanda, Okoye general special forces Dora Milaje consisting of tough women, to Zuri the traditional elder who kept the heartbreaking secrets of the previous king.
Each character who attended the 135-minute movie had significant roles and characters. Each is so prominent and fulfills the legend of Wakanda in the present. Nothing does not attract the attention and hearts of the audience.
4. The depiction of Wakanda as a futuristic African country is so fascinating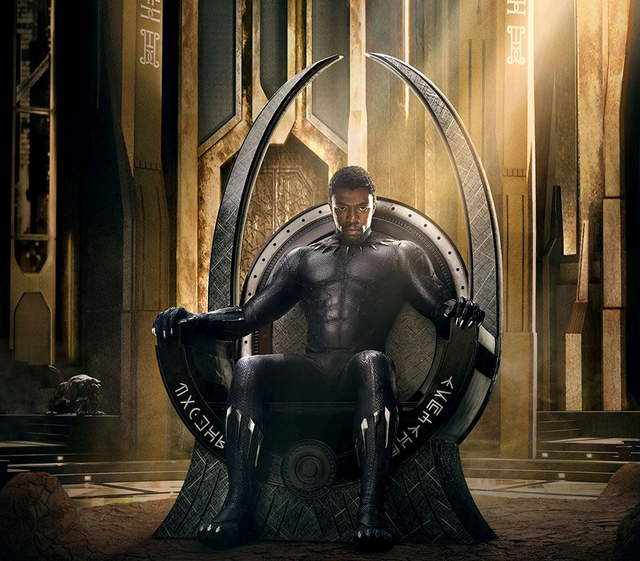 Image Source
Ryan Coogler and screenwriter Joe Robert Cole tried so much to portray Wakanda who still upholds tradition but also embraces futuristic technology. That way the audience can understand and feel close to this vibranium producing country.
Like many other countries on the African continent, Wakanda still upholds spiritual and cultural influences. This beautiful tradition is able to walk synergistically with technological developments that make them far more advanced than other civilizations.
5. Not just a fiction story, there is a flash of social criticism embedded in this successful film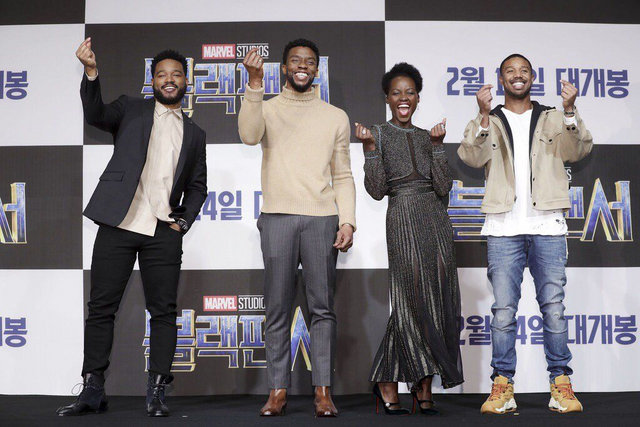 Image Source
When watching you will understand the complicated struggle experienced by the Wakanda kingdom and its relationship to the upheaval that occurs in the world. Indirectly this story becomes an allusion to the rulers and social injustice that is rampant in the world.
When there is a people, state, or even someone who needs help, conscience often dies and turns a blind eye or is just talking. Until the question arises: does there need to be a Killmonger who dares to use a revolutionary and destructive way to build peace and justice?
6. From music to costume and visual design Black Panther is very cultural and touching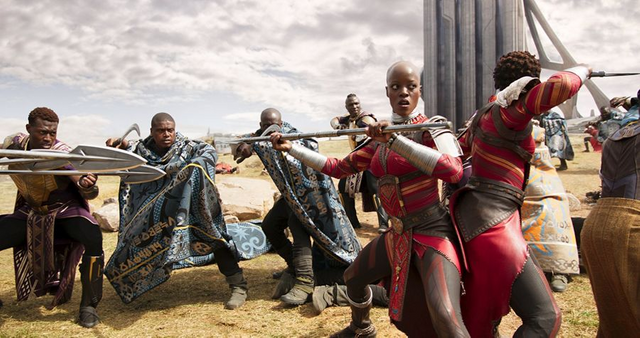 Image Source
A thick cultural element can also blend nicely with a variety of modern presentations in the Black Panther film. Ludwig Göransson, the cool film music composer, actually went to Senegal and South Africa to get authentic music from local artists.
Ruth Carter, the costume designer, also successfully presented a futuristic and ethnic blend in every outfit worn by the characters in the Black Panther. Not to forget the amazing visual effects that illustrate the beauty of Wakanda where traditional life coexists with technology.
7. Fans of the Marvel Indonesia Community are heavy with the Black Panther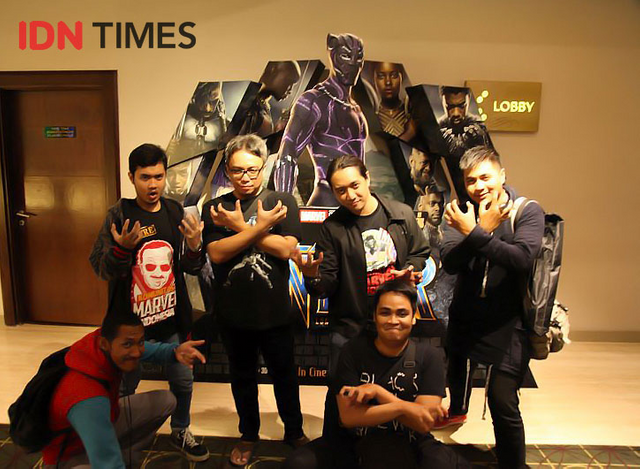 Image Source
When asked their opinions after watching the Black Panther premiere, members of Surabaya Marvel Indonesia Community showed positive appreciation and gave an average score of 9/10!
According to Reza, one of the members of this community, in the midst of Hollywood superhero film exchanges which are dominated by mainstream champions from the majority, Black Panther which is the work of artists of African descent has proven its quality. The assumption that Africa is only part of the third world can be broken down by Ryan Coogler's work.
Gilang, one of the other members expressed admiration for the concept of Afrofuturism and music that was strong in nuances but still modern throughout the film. Friends of the Marvel Indonesia Surabaya Community agree, Black Panther is a perfect blend of fighting scenes, cinematography, stories, music and even characters that are almost flawless.
That's the 7 reasons why Black Panther deserves to be called the best Marvel movie. Have you watched it yet? Don't miss it because there are important pieces in this film that will bridge the MCU to the Avengers: Infinity War movie!
---
---
Thanks for visiting my post. Best Regards @syah