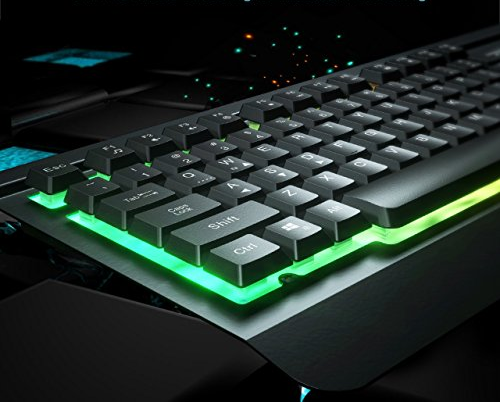 This is VictTsing's Gaming Keyboard. Having recently bought this keyboard I felt like I should do a review on it.
This review will go over both what I thought was good and bad! Though the past week, I have thoroughly enjoyed it.
The Good
Now, first consider the price of the product. Price at the date of the post is £19.99.
£19.99! That is an amazing price for a gaming keyboard to start off with.
The Good Features: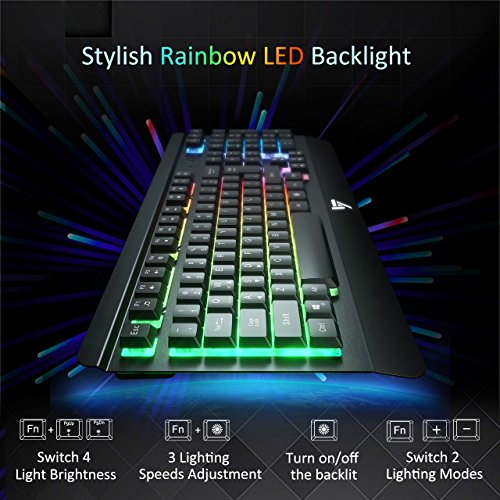 Super Stylish Rainbow LED backlight!
This feature is nice, it has many different settings you can try out.
It has both breathing AND static mode included, and you can change the speed and brightness.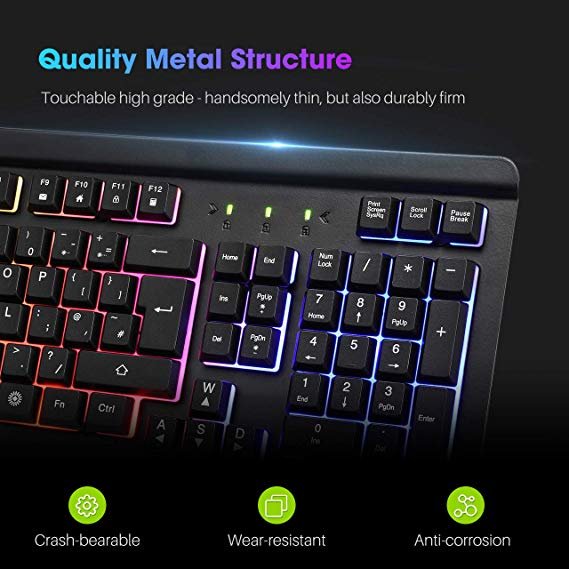 Extremely durable and resistant design.
Though it has an all-metal frame, which is weird for a gaming keyboard, it handles fairly well.
As for the design it is very thin which is very nice for portability and for looks.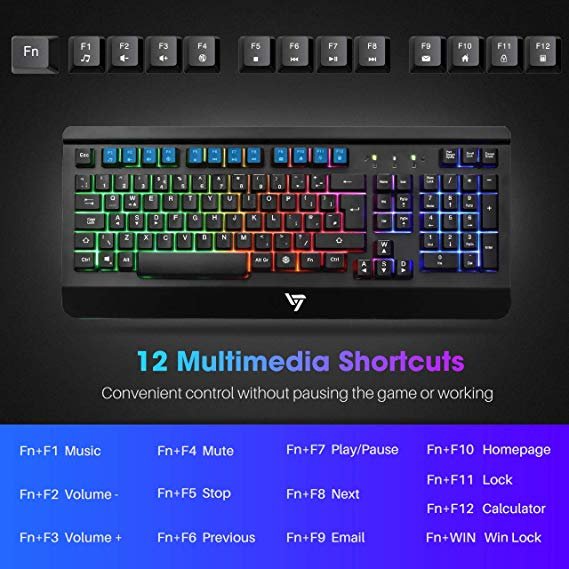 It also has loads of different multimedia keys.
Music

Volume (Up, Down, and Mute)

Audio/Video control (stop, rewind, skip, pause)

Email

Homepage (for browser)

Keyboard lock

Calculator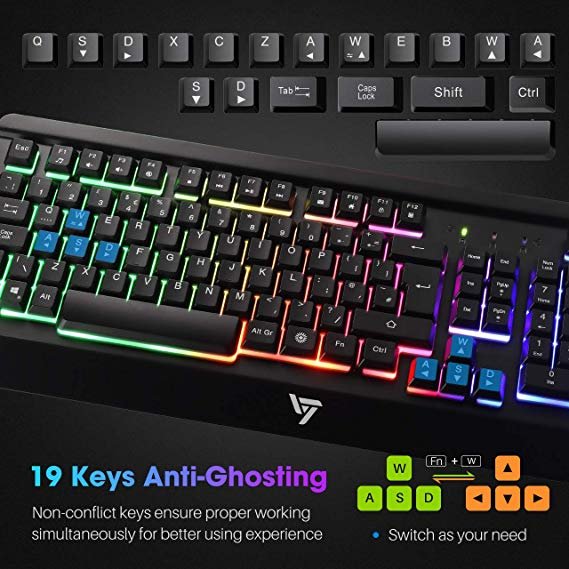 What really makes it a quality gaming keyboard is the anti-ghosting keys.
It has selected keys Q, S, D, X, C, Z, A, W, E, B, Arrow Keys, Tab, Caps Lock, Shift, Ctrl, and Space for Anti-Ghosting
This makes it so there are no conflicts while gaming, 0% mess up.
The... Not so good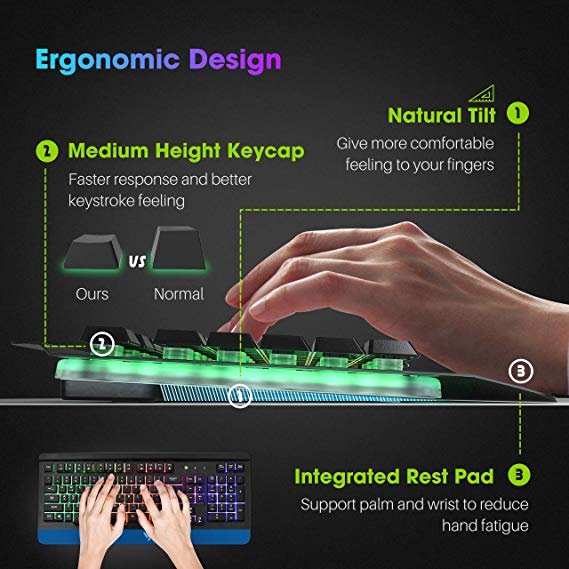 The overall design of the keyboard is too soft. It boasts a 'mechanical feel' but it is too light and soft to be called that.
This might be because of the "floating keycaps". Though it is not completely mechanical, it still works well.
I'm not saying that this is a deal breaker, but if you are looking for a more traditional mechanical feel, try something else.
Still, it does have some tactile feedback like a mechanical keyboard so that is nice.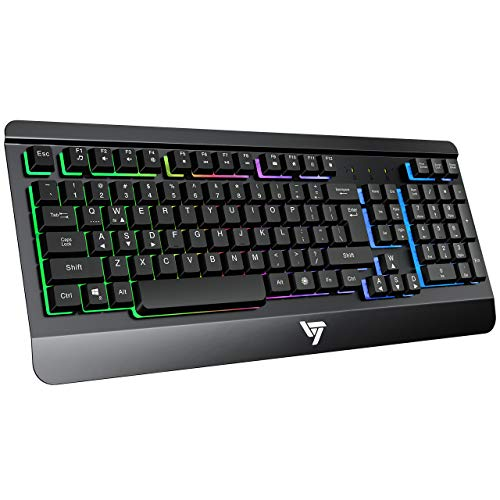 The LED backlight doesn't show through the keys.
With gaming keyboards, the nice aesthetic about them is the LED lighting that comes with them (most of them)
Though on this one, the LED is nice but it also doesn't show the keys very well through the dark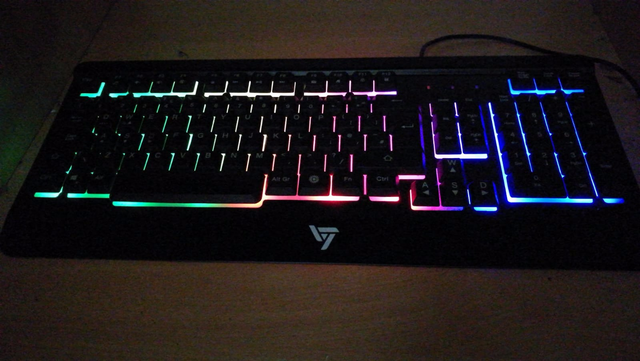 This wasn't even completely dark, whilst playing at night it might be impossible to see the keys.
Another backlighting downside is that you cannot customize the individual LEDs and they stay the same forever.
Aside from all of the negatives, the keyboard is really nice for its price.
If you are looking for a good budget keyboard, then I would get this one. It has pretty much anything you would want from a gaming keyboard (at its price).
The keyboard has highly satisfied my needs, and I feel like I will be using it for quite a while!