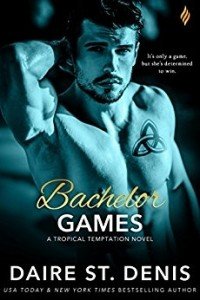 Check out the highlights on our official review of BACHELOR GAMES by Daire St. Denis!
fun and sexy romp
love the unpredictable twists and turns, the exciting chemistry between the couple, and the hot, hot sex scenes.
very enjoyable and easy to read
Rating: 5 Stars
Reviewed by Ashia
for TheRomanceReviews.com
Catch the full review and details on The Romance Reviews website.
Bachelor Games is now available on Amazon.com.
Photo credits: TheRomanceReviews.com